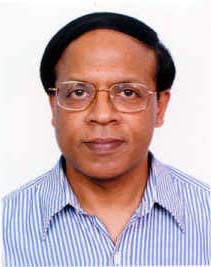 Ramesh Menon has been a journalist for the last 30 years working with print, television and the new media. He recently got the prestigious Ramnath Goenka Award for Excellence in Journalism. It is India's biggest media award and is seen as India's Pulitzer.

He started with The Times of India in Mumbai and then moved on to India Today where he reported from various states in India for 14 years. He was an associate editor of the magazine. He was an executive producer at Business India Television, TV Today and Sahara TV. He anchored a weekly environment programme called, 'Ecologic' on Business India Television and has done numerous current affair TV shows. He has directed and scripted numerous documentary films on environmental and social issues that has been screened at different film, festivals.

His first documentary film, Taj Mahal-Not a Love Story, was done for the World Bank and looked at livelihood issues in Agra. His recent films include, Global Warning, that talks of how climate change will affect India. Another film, The Slow Poisoning of India, talks of how India is carelessly using pesticides and how it is getting into our breakfast, lunch and dinner. Another film, 'Give us a life please', looks at how a degraded environment affects children the most.
He is a visiting faculty at numerous communication and management institutes. He enjoys being a corporate trainer in soft skills.

Way back in 1985, he wrote a book on the caste and communal violence in Gujarat. In the early nineties, he got the Madhavankutty Gold Medal for excellence in Journalism for a piece he wrote on the changing face of hardcore Naxalites in Kerala. He is presently working on a novel. He now freelances writing for numerous publications.