K. Bhuvaneshwari Bhagat has a Masters degree in Medical Psychiatric Social Work from the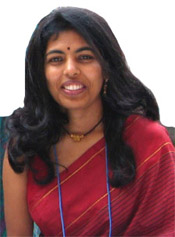 Tata Institute of Social Sciences (TISS), Bombay. Ms. Bhagat has worked for the last seven years in the field of Behavior Modification and Counseling. Her focus has been improving the quality of life amongst South Asian families both in India and the US.

As an Indian Marriage Counselor, she is sensitive to the unique needs of the community and the cultural values that the community highly regards. Ms. Bhagat specializes in working with individuals, couples and families. In order to serve the Indian community Ms. Bhagat offers professional and strictly confidential marriage & family counseling services. She provides traditional methods of counseling as well as other creative communication approaches for those who are not located nearby.

Ms. Bhagat also speaks Hindi, Tamil, Telugu, Kannada, Malayalam and English and her practice is located in Manhattan.