The most interesting discoveries are indeed made in the most unlikely of places: a treasure-trove of photographs, documenting life in India over 100 years ago during the British Raj, has recently been found in a shoebox in Edinburgh. A total of 178 negatives were found in a shoebox for a pair of grey, size 9, Peter Lord slip-on shoes by the Royal Commission on the Ancient and Historical Monuments of Scotland (RCAHMS). The stunning negatives were stored in 5" by 8" plate boxes and had been wrapped in copies of The Statesman newspaper of 1914. Nothing is yet known about the photographer of these historic images, although efforts are on to find out his or her identity.
Among the images are some that depict the celebrations for the visit of King George V and Queen Mary to Calcutta in 1912 with the city's buildings all lit up. Others show pilgrims gathered for a religious festival; merchants selling their wares outside the Jagannath temple in Orissa; labourers pulling carts loaded with crates at (probably) the Howrah station, while another shows a woman standing outside a house, most likely, in Darjeeling. Take a look at these amazing photographs from a bygone era and marvel at what life was like for the common Indian during the British rule.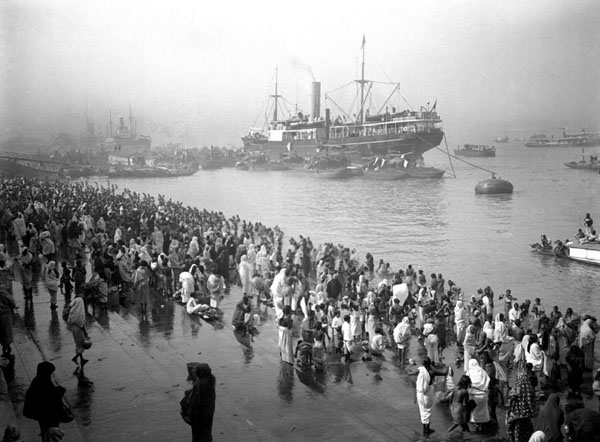 Morning Bath at the Ghat of Calcutta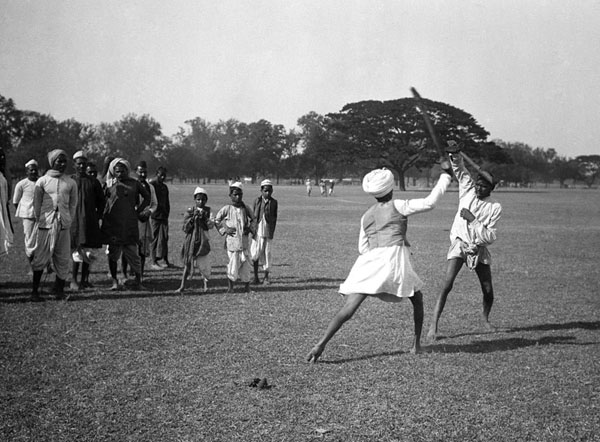 Playing at the Maidan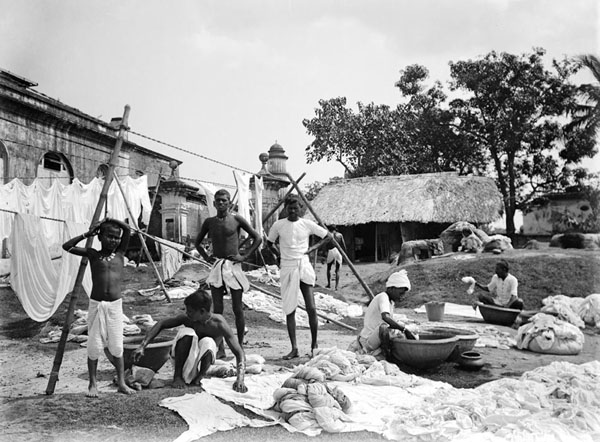 Dhobies at Work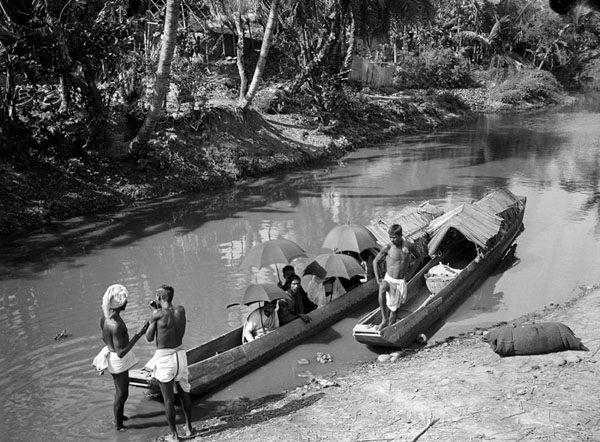 Boatmen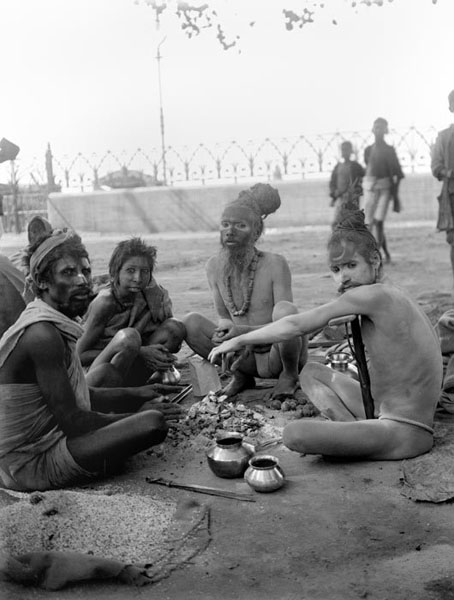 Hindu Sadhus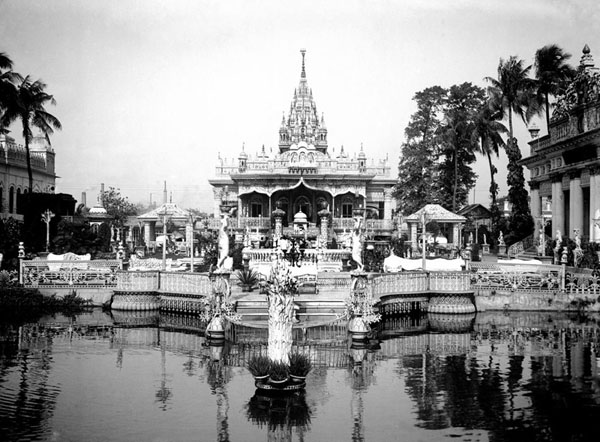 A Hindu Temple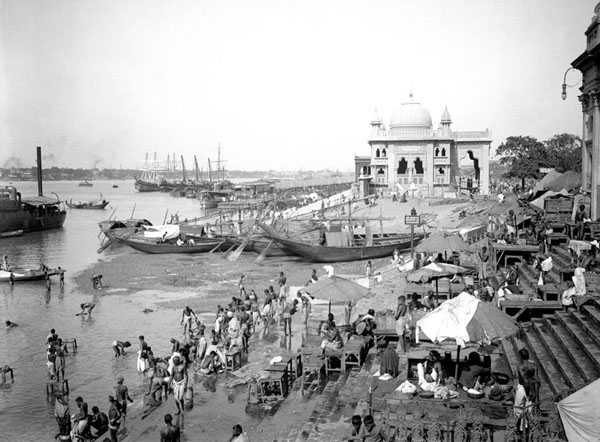 Bathing at the Ghat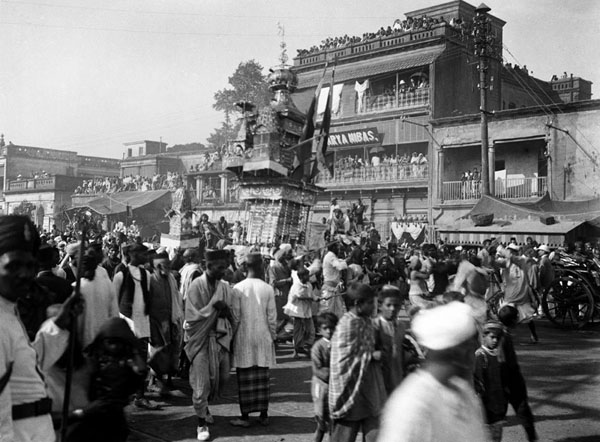 A Hindu Festival Procession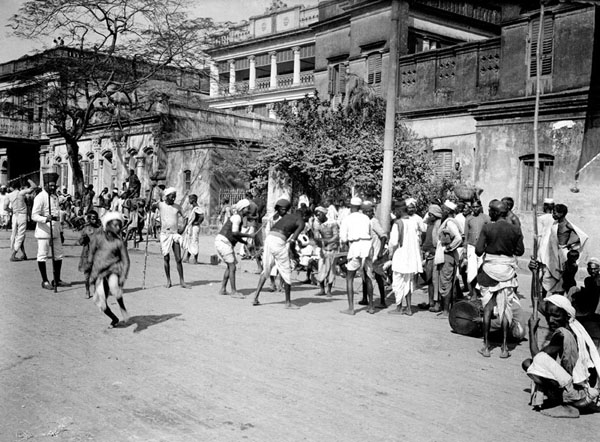 Festivity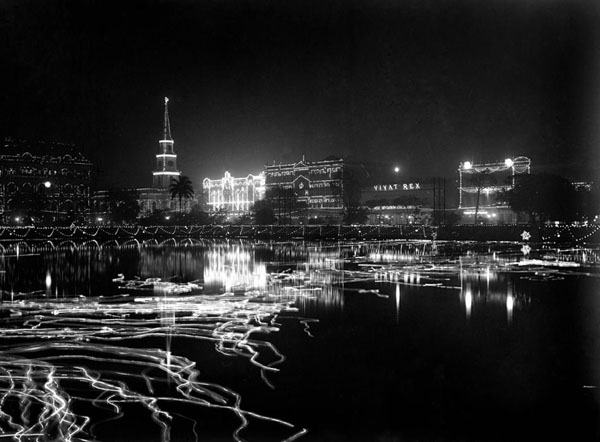 Calcutta's Govt Buildings in illumination
on the occasion of the King George's visit to India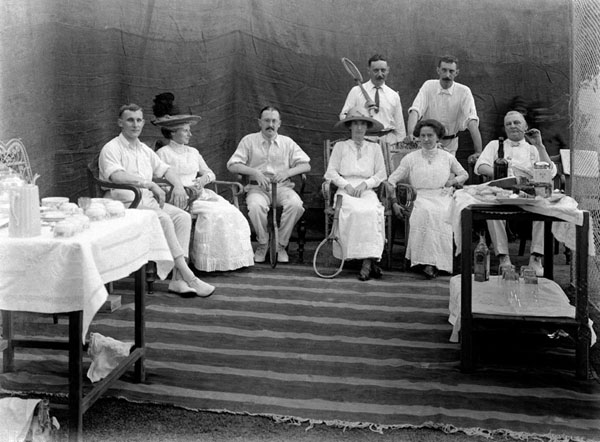 Sahibs and Memsahibs relaxing after a game of Tennis at the club
where natives and dog are not allowed.
A jug of lemonade is visible here which is still a common sight
at present day's clubs' tennis courts, I suppose.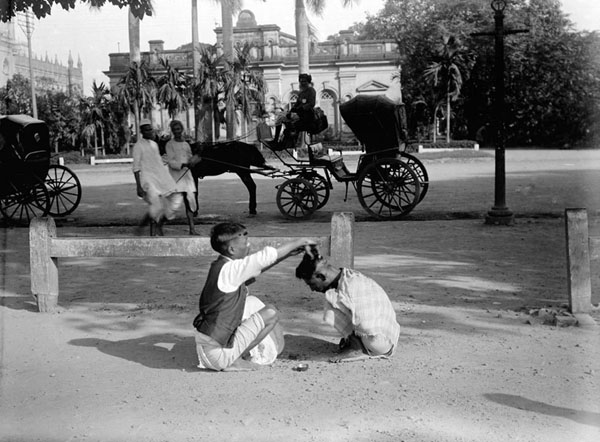 A roadside barber at work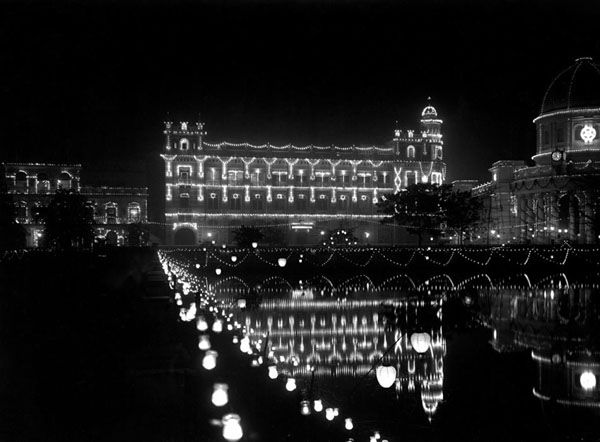 Celebrating the King's visit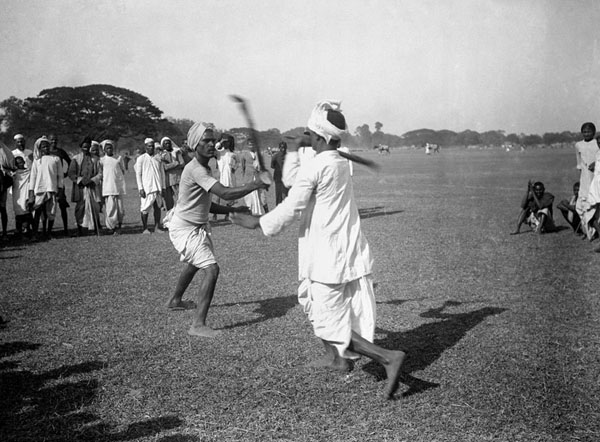 Sword Fight at the Maidan of Calcutta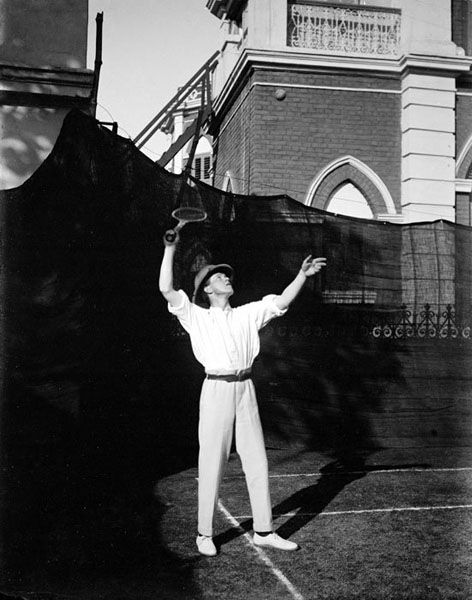 Serving but definitely with a foot fault (?)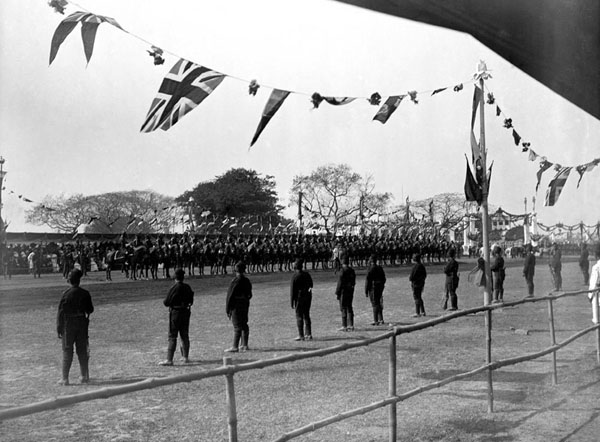 Soldiers at march past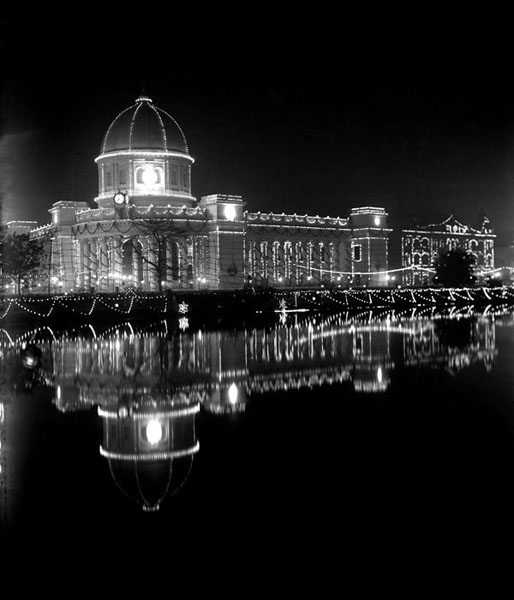 Government building at night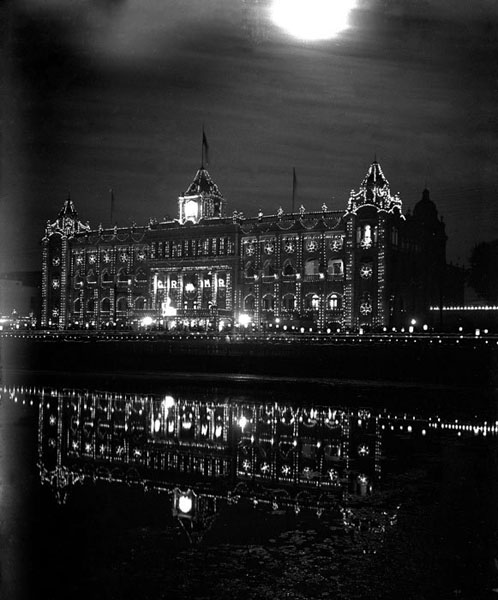 Calcutta at night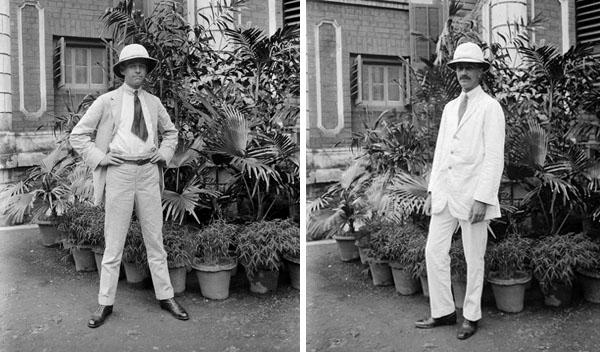 Sahib Posing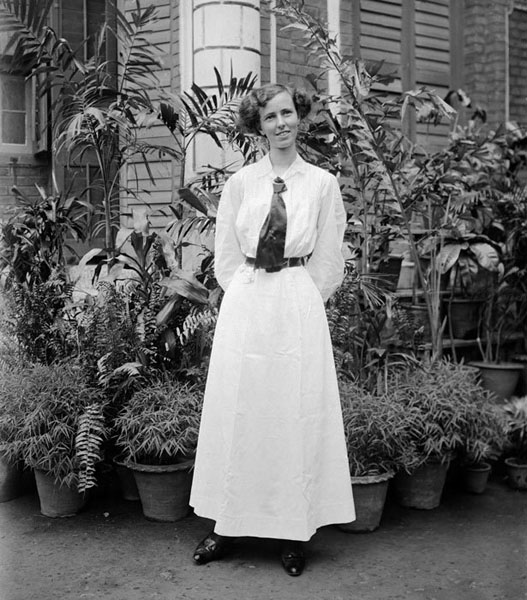 A Memsahib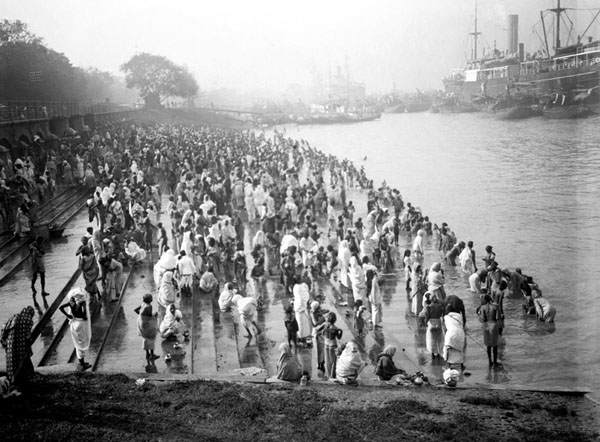 During the morning bathe at a Ghat of Calcutta