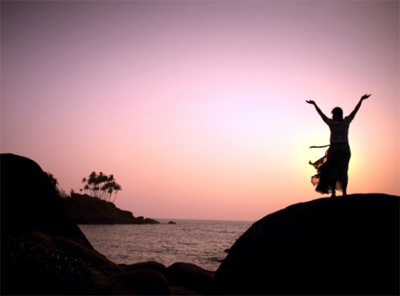 How many times has this happened to you? Sitting in an office cubicle and you wonder what would it be like to take a break from this monotonous life and add a little spice to it, what would it be like to go on an adventure?

"Adventure" – the word itself is capable of running shivers down your spine, so have you ever wondered what an adventure trip would be like? There are very few who are completely aware of the plethora of adventure offerings in India. So, the next time when you are engulfed by such "adventurous" thoughts, make sure you are well informed about all the wonderful locations across the country, so that you can have anything but the best adventure trip.
Amongst all the adventure tour locations in India, Ladakh has been the hot-pick for many from all over the globe. Ladakh or "The land of passes" is a trekker's paradise. If you are looking for some fun and challenge, be it in trekking, climbing or white water rafting, Ladakh is the place for you. Up north near Ladakh is another place which offers similar mountaineering pleasures. If Ladakh is too extreme for you, you can try visiting Uttaranchal, a perfect "holidaying" place. Do not be disappointed, Uttaranchal has its own set of adventure offerings from trekking, skiing, river rafting, hang gliding, paragliding, canoeing to angling.
From the east end of India, Sikkim serves to be a paradise for tourists. Adorned by snow-capped mountains on all sides, Sikkim provides the onlookers with a whole new ambience and a rejuvenated feeling. Come to this part of the country to experience some amazing sunsets and discover great rafting rapids.
At the northern frontier of the country is Himachal. There are mountain peaks for trekking, rivers for rafting, green forests and good roads for safaris. To add to all of its amazing offerings, it also has favorable conditions for skiing, heli-skiing and ice skating. Towards the North Western part of India is Rajasthan. If you long for sun sand and frolic, Rajasthan is what you need. The oldest mountain ranges of Aravalli stand here. It offers adventure sports such as camel safaris, trekking, aero sports and wildlife extravaganza.
Not falling much behind these wondrous places in India, lies Goa often called the Rome of East. If you are looking for some amazing water sports, Goa is the place you belong. The variety of water sports that you can try here range from surfing, snorkeling, jet-skiing, boogie boarding, scuba diving, parasailing, windsurfing, to deep sea fishing.
Moving down south, we come to Kerala, a place where all the elements of nature exist in their purest form. The seas tranquilize, the skies mesmerize and the lands are ablaze with the fire of light that blow from the human settlements. Kerala voted as the third best tourist destination in Asia offer a variety of soft adventures like wildlife safaris, the infamous boat race and backwater vacations.
And last but not the least in the list, is the beautiful island of Lakshadweep. The island is rich in marine wealth and that is what people come to see here from across the globe. Water sports here include snorkeling, scuba diving, glass-bottom rides, para sailing, surfing and water skiing.
India has a lot more to offer than what people really know. So, the next time you think you want to take a break and fly off to some distant overseas land, at least for once consider these amazing landscapes that this country offers. Who knows you just might be surprised by what you see.