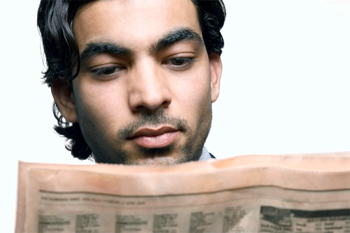 I am helpless citizen in India. The democracy in India is made by me, where it is very difficult to find my name in voter list. If it is there, I can only vote if any body else is not voted. It is very difficult to get Government service or information even under right to information.
I Cannot Study as education is a private business I need money.
I Cannot go to a Hospital as health is a private business I need money.
I Cannot go to a Police Station for help as instead of helping me they will make my life more miserable.
I Cannot go to a Court it takes ages to get redressed.
I Cannot go to a Government Office as for service again I need money.
I Cannot go to my People's Representative as his priority is not me.
People representatives decide their own remuneration and allowances without any performance linking to that. These are the only group in the world who can decide themselves what they are supposed to get! Most of my people's representatives have joined politics to make money robbing whatever possible but not to solve my problems to live peacefully! They rob natural resources; they make money using their offices. They say we require that kind of money to win in next elections.
We have to move towards a transparent world, where there is no need of wikileaks. Till that time we are making mistakes and learning but each mistake robs 5 years from our life.
Where is the solution? The solution lies in fourth estate. It is a challenge in educating illiterate masses towards building true democracy of the people, by the people, for the people.