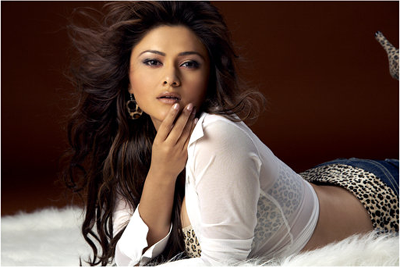 The transmission of porn clips of unsuspecting women through multi media service (MMS) on mobile phones is fast emerging as yet another form of gender violence and cyber crime in India. The site of the latest case of this kind happens to be one of India's most esteemed institutions of higher learning, the Jawaharlal Nehru University (JNU) in New Delhi. But over the last seven years, numerous cases of this kind have been reported from cities and towns all over the country, including NOIDA, Dehradun, Haridwar and Mysore. While the damage done to the woman's reputation and well-being is irreversible, the wrongdoers invariably get away for lack of evidence.
Delhi-based lawyer Vivek Sood, an expert on cyber law who has addressed the issue of MMS clips in his new book, 'The Fundamental Right to Internet' (published by Nabhi Publication, 2011), believes that the central motive in most of the cases involving men disseminating porn clips of gullible young women through the MMS and the Internet is to settle scores. "They do it as an act of revenge," he reiterates. That appears to have been the case in the JNU incident as well.
According to Sood, it is high time that Section 66 E of the Information Technology Act – which prescribes punishment for violation of privacy – is implemented more severely. The Section prescribes imprisonment extendable to three years or a fine of up to Rs 200,000 (US$1=Rs 45) or both, to anybody who intentionally captures, publishes or electronically transmits the naked or undergarment clad image of any person, without his or her consent. This Section also covers circumstances violating privacy in which a person has a reasonable expectation that he or she could disrobe in privacy.
The offence under Section 66E needs to be made non-bailable so that the punishment works as a deterrent, recommends Sood. He says, "It should be increased from the prescribed imprisonment term of three years to 10 years and the compensation given to the victims should be exemplary and not conservative. Let us not lose sight of the fact that the sex clips, once disseminated, cannot be erased. The Internet is like a global horse. The moment you mount any content on it, it is unstoppable. The reach of the Internet is so wide that the image is circulated online in no time. Slanderous online images outlive the victim and are traumatic for both the aggrieved woman and her family."
Sood has, in fact, been keeping a close watch on the outcome of complaints regarding MMS clips and has not come across a single conviction in India till date. "Negligible conviction is because of the slow and dilatory legal system that we have here," he points out. Among the cases that figure in Sood's book is the infamous MMS case involving a public school in Delhi, which had taken place in 2004. Its contents soon spread across the country and abroad like wild fire. Six years have lapsed since then and the case is yet to be concluded," says Sood. He writes that the extent of transmission and publication of the clip can be gauged from the fact that he received it from a friend based in Chicago in the US.
After analysing the DPS-MMS case in his book, Sood concludes, "It was a social death for the girl who had participated in the sexual act that was captured on the mobile phone. Telecom networks and subscribers at large made merry."
As for police action in the case, the less said the better. This is how Sood describes police efforts to undo the damage, in his book, "It was a tragic comedy watching Delhi Police constables, obviously under the directions of their superiors, checking mobile phones of commuters in the city (Delhi) and directing the removal of the sex clip that was explicit, the duration whereof was about 20 seconds or so. Fire was being doused in Delhi while it had spread across the world!"
But can such a crime be actually policed? Vivek Gogia, Additional Commissioner of Police (Economic Offences Wing) of Delhi Police, admits that the misuse of cyber space has become a challenge for law enforcement agencies across the world. He adds, "The production and dissemination of MMS sex clips is only one of the many aspects of abuse of cyber space. It is being misused for terrorism, human trafficking, child pornography, defamation, money laundering and narcotics."
According to Gogia, in the last two years that he had been in charge of the Economic Offences Wing that deals with cyber crime, he had only heard of the JNU-MMS clip case. He says that the Delhi Police has adopted new technology and skills and is constantly upgrading these to handle challenges related to cyber crime. "We are launching an e-awareness drive."
What, however, is perhaps an even more decisive a reason for the poor rate of conviction in such cases is the fact that victims choose to suffer in silence rather than face further trauma and social stigma. Pinky Anand, Senior Supreme Court counsel, believes that aggrieved persons in India invariably decide against reporting such a case as they fear that it would make them even more vulnerable to public opprobrium. A teenager whose picture had been morphed had once come to her for legal opinion but preferred not to make a complaint for fear of negative publicity.
According to Anand, a crime of this nature, therefore, needs to be regarded as an extreme form of violence against women and an attack on their dignity. "The only way to tackle it is through the law. Stringency itself is not enough. It is equally important to make the implementation of the law effective. The offence should be made non-bailable. It's about time that society takes obscenity seriously," she argues.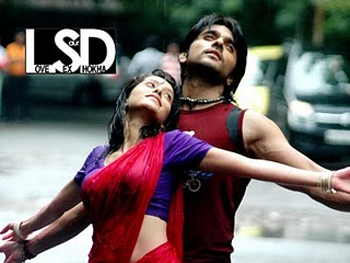 Porn clip scandals have already made it into the plots of popular cinema – 'Love, Sex Aur Dhoka' being a recent example – but the central agency in charge of compiling crime data in India is yet to introduce cyber gender crime as a separate category. The National Crimes Record Bureau (NCRB) – which compiles data annually under 22 categories of crimes on a state-wise basis, including four categories of crimes against women – does not maintain separate data on such incidents. According to N.K. Tripathi, Director General, NCRB, "Offences related to cyber gender crime are not yet covered but we plan to introduce it as a separate category because more of such cases are coming to light."
Focusing on the offence through data collection and improving the criminal justice system to tackle it are certainly urgently needed steps. But, ultimately, fighting such an "invisible" crime would require an educated public and a social environment that values an individual's rights and bodily integrity.

By arrangement with WFS