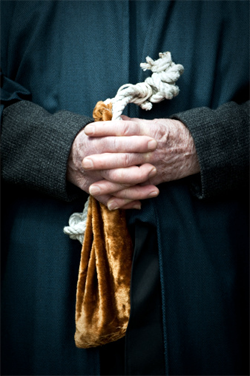 Easter is a Christian festival commemorating the Resurrection of Jesus Christ.
Easter Sunday is the first Sunday following the full moon that occurs on or next day after the spring equinox (the time of the year when night and day are equal in length). It falls on a
Sunday in the month of March or April. Eastertide signifies the Easter season extending from Easter to Ascension Day, Whitsunday, or Trinity Sunday.
Shrovetide: These are the three days - Shrove Sunday, Monday, and Tuesday - preceding Ash Wednesday.
Ash Wednesday: It is the seventh Wednesday before Easter, and the first day of Lent, on which many Christians receive a mark of ashes on the forehead as a token of penitence and mortality.
Lent: It is the period of 40 weekdays from Ash Wednesday until Easter observed by Christians as a season of fasting and penitence in preparation for Easter. It is observed in commemoration of Christ's 40-day fast in the wilderness.
Passion Sunday: It is the second Sunday before Easter.
Passiontide: The two weeks between Passion Sunday and Easter.
Passion Week: It is the week between Passion Sunday and Palm Sunday.
Palm Sunday: It is the Sunday before Easter, which is observed by Christians in commemoration of Jesus's entry into Jerusalem, and palm leaves were strewn over the path before Him.
Maundy Thursday: It is the Thursday before Easter, observed in commemoration of the Last Supper of Jesus with his disciples. In Middle English, maunde is the ceremony of washing the feet of the poor on this day. In Old french mandatum, (commandment) from Jesus's words to the Apostles after washing their feet.
Good Friday: It is the Friday before Easter Sunday observed in commemoration of the crucifixion of Jesus.
Easter: It denotes the anniversary of Jesus's resurrection. The Gospels record that on the third day after the crucifixion the tomb in which Jesus was placed was found to be empty, and numerous appearances of Jesus have been recorded for some weeks afterwards.
Some of the folklore attached to Easter celebrations are:
Image (c) Gettyimages.com