Introduction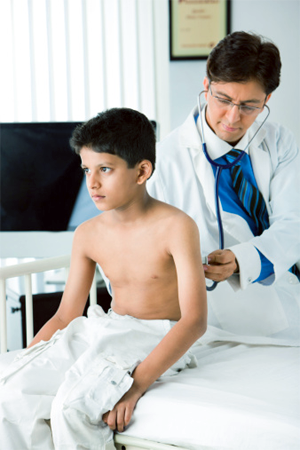 With a population of 1.15 billion, and growing at almost 18 million per year, India will be the most populous nation by 2030, with as many as 1.4 billion or more inhabitants. Rapid urbanization is a reality in India with the opening up of the markets and improved investment opportunities. Urban centers offer better avenues for employment opportunities and reflect the transition from an agriculture-based society to a modern one.

The number of urban agglomerations/towns has grown from 1,827 in 1901 to 5,161 in 2001. With 340 million Indians living in our 5,161 cities and forming 30 per cent of the total population (urban GDP accounts for 58 per cent and is projected to rise to 70 per cent by the year 2030), our annual spend in per capita terms in urban areas is only $17. The Eleventh Five-Year Plan envisioned Indian cities to be the engine of economic growth over the next two decades. However, Indian cities have to be more livable, bankable and competitive in the years to come to match with the projected economic growth.
Unfortunately, infrastructure development in Indian cities is paltry and requires focused attention. The double digit growth rate that the country envisions in the coming decade faces immense infrastructural bottlenecks in cities. The larger cities attained inordinately large population sizes that have led to virtual collapse of urban services, followed by basic problems in housing, slum, water, infrastructure, quality of life, and other related aspects. Water, sanitation, sewerage, urban transport, city energy distribution, transport terminals, warehousing and logistics parks fall under the urban infrastructure category. Ancillary to the urban development is social infrastructure that includes healthcare, education, leisure and entertainment, retail, tourism, housing, exhibition and convention centers, hospitality, IT, and telecom.
Facts and Figures
Health plays an important role in the development of any society. Unfortunately, health infrastructure and health scenario in India is very poor.
In 2002, the World Bank reported:
"Irrespective of income class, one episode of hospitalization is estimated to account for 58 per cent per capita annual expenditure, pushing 2.2 per cent of the population below the poverty line. Even more disconcerting is the fact that 40 per cent of those hospitalized had to borrow money or sell off assets."

Even after a decade, the story remains the same. This is largely due to the lack of supply in the health sector. Urbanization has resulted in migration of people from villages to cities. This increased population in urban areas has put a strain on the health sector. Lack of infrastructure development in housing, waste management, slum rehabilitation, and drinking water has had a definite impact on the overall health index of cities. This has strained the existing resources, stressed the available healthcare infrastructure, and choked the overall urban system.

Across the country, the bed-to-people ratio is 1:422. The existing record of Government hospitals is worse; one bed for 2,239 persons (WHO recommends a minimum of three beds per 1,000 people). Thirty five per cent of patients in private hospitals belong to lower income groups (those that earn less than Rs 10,000 a month). Eighty five per cent of these patients do not have any insurance cover, while 42 per cent visit private facilities in nearby rural areas. According to studies conducted by FICCI, about 7-8 per cent of households are pushed below the poverty line due to expenses incurred on health care. These facts point to critical gaps in infrastructure, especially with respect to the availability of healthcare centers and well-trained staff.

Shortage of Staff:
According to Planning Commission reports, India faces a shortage of about 600,000 doctors, one million nurses, 200,000 dental surgeons and a large number of paramedical staff. Currently, private healthcare expenditure amounts to around 4.2 per cent of the GDP, making India one of the highest ranking countries in terms of private expenditure on health.

Lack of Hospitals:

Increase in the number of hospitals in emerging cities needs special attention. Affordable essential drugs, medical equipment, and tests and surgeries, are also necessary. This can become a reality only with the support of all stakeholders, which include Government agencies, private initiatives, entrepreneurs, pharmaceutical companies, and insurance companies. An affordable and effective health insurance scheme for all citizens, among other things, can recourse these challenges.

Need for More Beds:
In India, hospitals are mostly located in metropolitan cities, and not in rural areas or emerging cities. The current strength of hospital beds is about 7 lakh and another 7 lakh needs to be added in the next 10 years. Ideally, it needs to be four beds per 1,000 people, keeping in mind the sheer geographical spread of the country and the geography's varied population density. According to a study conducted by Technopak, for a modest Rs 40 lakh direct investment per bed, India will need to invest a minimum of Rs 8,00,000 crore over the next 20 years to establish two million new beds, and as much as Rs 20,00,000 crore (over $400 billion) if it wishes to reach the four-bed-per-1,000-people norm. The sector will have to see direct employment of over 25 million persons, and an indirect employment of as many as 75-100 million. Of these, as many as 2.5 to 3 million will be qualified doctors alone and another 5-6 million nursing staff. At about three million functioning beds by 2030, the revenue of healthcare service providers alone would be over $400 billion. Two million additional beds will require almost two billion square feet of additional constructed space, providing a huge fillip to the construction sector, while the business opportunity for medical equipment suppliers will be in excess of $100-125 billion.
Predicted Growth:
Healthcare has emerged as one of the most progressive and largest service sectors in India with an expected GDP spend of 8 per cent by 2012 from 5.5 per cent in 2009. It is believed to be the next big thing after IT, and is expected to become a $280 billion industry by 2020.

Increase in personal income, government healthcare outlays and private domestic investments, combined with longer life expectancy is predicted to lead to annual average growth in healthcare spending of around 14 per cent in the forecast period. This is possible only with the help of public and private stakeholders alike. Free market environment, a developed industry and investment in health infrastructure are amongst other factors that will result in such growth.

"Health infrastructure across Indian states is projected to grow by an average of 5.8 per cent per annum between 2009 and 2013, taking the total expenditure in 2013 to $14.2 billion," says global consultancy KPMG in its report on India's healthcare sector. Of the 32 states under review, Maharashtra, Rajasthan, West Bengal, Uttar Pradesh, Tamil Nadu and Andhra Pradesh will represent approximately 50 per cent of the expenditure, KPMG said. The Indian healthcare industry was estimated to double in value by 2012 and more than quadruple by 2017. All these facts indicate hidden opportunities in healthcare infrastructure.

Suggestions

Government hospitals are not a solution to the present problem. To tackle the above mentioned challenges, private hospital chains should set base in emerging cities to provide health-related infrastructure.

The Government should come up with investment-friendly policies in the health sector. Tax holidays, land bank to support builders of hospitals, special interest rates and loans from banks, benefits for setting up of private practices, hospitals, diagnostic centers and pharmaceuticals, can change the face of healthcare infrastructure in India. In the developed market, health insurance companies can compete with each other. They can also negotiate with hospitals for the quality of services offered to the patients. Eventually, a better competitive market will reduce costs and result in better services.

One cannot ignore the possibilities of Medical Tourism. It is considered to be a supplementary market emerging within the urban health portfolio. India is emerging as a popular medical tourism destination, thanks to its relatively low costs and better success rates. It is reported that the cost of treatment in India is one fifth of that of the US. Development in Medical Tourism depends on the advancement in health infrastructure in India. The revenue earned from Medical Tourism could help subsidize medical costs for poorer patients.

Easing of regulations in opening and governing of medical colleges is another policy change warranted in this sector.

Better compilation of per capita expenditure data of patients and availability of beds at the regional or local levels within states can help investors set up hospitals for the needy. The Government should demarcate health circles and priority areas for intervention, based on available information, indexed with health standards of each particular area.

A major bottleneck for entrepreneurs who seek to enter the health market is the lack of access to banking, to raise the required capital. Health Circles can be auctioned, similar to the mobile phone market, ensuring fair competition amongst bidders and financial support from the Government.

Policies governing health infrastructure need to be in black and white, and not left to the discretion of the Government.

Improved urban health infrastructure is definitely the need of an emerging urban economy like India. This should be met to help the majority of patients in emerging cities across India. With 60-80 per cent of healthcare sought in the private sector, and households contributing 4-6 per cent of their incomes to the same, there will be a whopping Rs 400-600 billion healthcare market in India by 2040.
References
Chatterjee, V. 2010. The defining issue. Business Standard. 21 June.
FICCI. 2010. Health Report 2010.
Ramachandran, M. 2010. India's dimming city lights. Economic Times. 2 October.
Courtesy: Centre for Public Policy Research