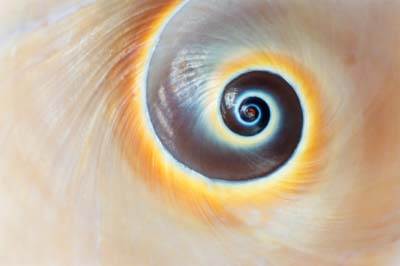 Most people, when they think of jyotish, the Indian system of astrology, invariably (and in my opinion mistakenly) think of temples, gongs, incense, pot-bellied priests, amulets, poojas and gemstones - all against the background of indecipherably mysterious but soothing chants. It seems that despite all the 'airing' that has gone on over last many years and despite the increasing openness in recent years - some individuals still consider jyotish as being some kind of a cloistered and sacred closet that has a mystical aura without which it cannot exist (therein lies the myth!). Some of these myths originate from ignorance or perhaps from partial knowledge while others are really rationalizations put forth by tropical astrologers who feel the need to reconcile with the differences caused by different frameworks but somewhat rules and symbolism.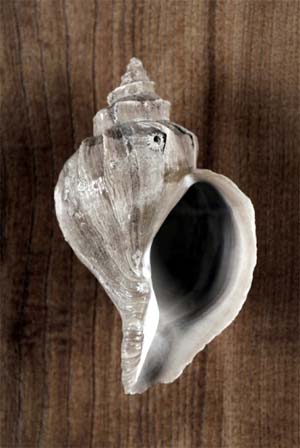 Like any other form of astrology, jyotish has its share of psychics that knowingly or inadvertently use the horoscope and astro-symbolism as launching pads for their psychic readings. The advice they give is valuable and accurate, perhaps more so than that given by many astrologers, but their experiences should not be converted into astrological rules as they pose a problem for those who truly utilize astrological rules as a logical structure. Perhaps there is no purely logical astrologer as all of us are psychic and intuitive to some extent, but we are talking about relative degrees of logic vs gut feeling here.

While denigrated and brushed aside as a fatalistic activity by nay Sayers, jyotish and its associated 'Hindu' theory of karma (though "Do unto others as you would be done by", the famous and familiar saying is hardly of Hindu origin or in Sanskrit, for that matter!) do not promote fatalism (doom and gloom!) or in any incontrovertible fate or predestiny as being cast in the granite of time. Quite the opposite is true, actually! This is indicated by the very significant role of muhurta or elective astrology (choose the right moment and you can change your basic fate) and remedial astrology (karma can be changed) are powerful messages against such 'modern' myths that try to chain jyotish in the fetters created by their ignorance of what is the true big picture. If fate is sealed and we are merely sinning and hopelessly spiritual failures of puppets in the hands of some patriarchal God as some religious thoughts of more modern vintage would like us to believe, then what purpose does astrology serve? Other than confirming the morose existence and dire fate that we are destined to bear through our lifetimes and beyond (some even do not think there is a beyond!) - how would knowing a fate that cannot be changed serve us or our spiritual progress? Remedies on the other hand provide a ray of hope, but the concept while great can suffer the same fate as the opposite concept of predestined fate does. There are remedies and there are remedies. The commonest favorite being expensive gemstones and the recent trend of a large number of priests in some distant part of the globe chanting your sins away, for a donation. Astrologers are a resourceful bunch - always falling over one another in their eagerness to help! If gemstones are too expensive, they offer secondary and even tertiary gemstones; even a metal plate with mystic numbers engraved would do in a clinch! The list is endless and the sources for these are not any less in number. But can it all be that simple? Paying for your past sins is not a new concept and is prevalent in all religions other than some very modern bubbly ones, of course. But the concept of a rich person being able to clean up his karmic plate by frequent visits to the jeweler or to the internet-based priest is a bit difficult to absorb! I am not saying that this may be necessarily impossible, but difficult to accept lock stock and barrel, all the same.

Modern practitioners and students of astrology generally toy an uneasy relationship with remedial astrology. Although many individuals think of astrology as being a science, none of us are really oblivious to the empirical nature of the craft of astrology. Most of us worldly beings must, of necessity, live in a reality that is deeply grounded in the physical/material where cause is followed by effect and where symbols of rational thinking and scientific progress surround us and form much of our perceived daily reality. It is, therefore, difficult not to feel uneasy when we move away 'afar' from a very earthy and rational way of looking at things that are a part of our 'human experience'. When the links between the cause and effect regarding anything or any phenomenon seem tenuous and weak, we understandably become dubious and anxious. This has nothing to do with what is indeed true in the universe or what works, but just the different natures of the 'perceived' reality that we live in and the other much larger one which is home to the astrological phenomena and spiritual reality.

Astrology -- if we take a step away from the usual beaten path, falls into a domain that many skeptics would consider as being one infused with superstitious 'magical' thinking. Most of these people are grossly misinformed, if not totally ignorant, and convincing them by using their rules of understanding becomes even more difficult because truth be told, we astrologers ourselves do not fully know the detailed modus operandi of astrology. We take for granted many primary assumptions or axioms. Some examples would be: why does Jupiter signify as a karaka for children? Why is Aries ruled by mars?? How do different orientations of the zodiac work - simultaneously??? How do planets affect us or how do they indicate certain effects?? When does fate reign supreme and when does free-will take the reins? Despite the lack of concrete and rational explanations, we continue to practice and believe in astrology because we and those who came before us have empirically observed that it works! This, in itself is not something that we should feel tiny about! Many of the modern pharmaceutical preparations that we use, started out as folk remedies, were used for centuries because someone serendipitously happened to try those out, and the blessed weeds worked! The path from 'superstition' to science may to the open mind, would seem to extend from the willow bark to the wonder drug aspirin! Such may also be true for astrology, in an analogous manner.

I consider open-minded astrologers as a daring breed of pioneers willingly exploring uncharted waters! But, many of us modern astrologers draw the line when it comes to the use of astro-remedies. Remedies such as gemstones, which are believed to resonate with or against certain planetary vibrations or qualities, one must admit, assume a lot and do require a strong modicum of belief. One asks: What are these planetary vibrations? Why can we not measure these with our marvelous scopes and gauges? Are these energies akin to light, magnetism, sound, or do they represent a subtle form of energy that lies tantalizingly just beyond our boundaries of physical perception? On somewhat similar principles rests the basis for using natural essences (flower essences), herbs, which are utilized in rectifying ill effects caused by or relating to planetary afflictions. The long line-up extends at least upto the horizons of our perception and conceptualization.

Vedic astrology, despite its very strong ties with the Karmic hypothesis and its implied 'fatalistic' misconception, has a very well developed and detailed remedial system. Ironically, this also underscores the fact that Vedic astrology supports the view that destiny can be changed by our willful actions and certain procedures, and hence really advocates the supremacy of individual choice and free-will! The remedial medicine bag of the Jyotishi (Vedic astrologer) includes tools such as penance, fasting, special spiritually-endowed sound vibrations (mantras), glyphs and devices (yantras) and religious ceremonies (pooja) with charity (the concept of tithe may sound more familiar to some readers of this article!). Some of these measures undoubtedly sound fantastic, perhaps even voodooishly magical to the 'modern' mind, and even to some who have otherwise an unshakable faith in the veracity of astrology! In matters of 'belief' such as these, there is always a degree of personal decision involved. We alone can ultimately decide how far we would be willing to let our circle of acceptance stretch, regardless of the perceived or actual truth in the phenomenon under scrutiny! It must be noted that even within science, many scientific phenomena may sound magical and fantastic -- despite detailed and satisfactory explanations -- to those who are not specialists in the specific area. Medicine is probably privileged to have a lion's share of these over the years that it has ruled the roost of healing crafts.

In Vedic astrology, a given planet is described as having two kinds of attributes. It is either strong/weak (a quantitative attribute) or benefic/malefic (a qualitative attribute). One need not block ones mind by getting hung up on the terms. Many astrologers refer to these two attributes interchangeably, sometimes out of carelessness. On the other hand there also exist in traditional texts references to planets which are cruel, kruras -- the sun for instance -- but which are not necessarily malefic; somewhat akin to having a strict father or teacher! It is important to understand that gemstones are only capable of strengthening weak planets. They must not be used when the planet is a malefic. As a ready-reckoner, when a planet is in exaltation, in its own sign, in its special sign (moolatrikona), in the sign of a friend, in an angle or trine or in its angle or kendra of power (e.g., Jupiter, mercury in 1st, Venus, moon in 4th, Saturn in 7th and mars, sun in 10th), then it is strong. A similar brief consideration for determining a malefic planet would be: if it rules the 6th, 8th or 12th houses or if it rules the obstructive or badhaka house (11th, 7th or 9th signs from the ascendant if the latter is in a cardinal, mutable or fixed sign, respectively), etc. Evidently there is more to these attribute determinations than this. This has practical implications. For example, if the lord of the 6th house is weak (moon for an Aquarius horoscope), we must not recommend that the person wear pearls! On the other hand, if the sun is in Libra in the same horoscope, wearing a ruby (sun's gemstone) would improve matters pertaining to the 7th house!

While weak benefics can be strengthened by gemstones, malefics can be propitiated by other forms of remedials, including fasting, performing good deeds or giving charity, immersing oneself into specific mantras and other devotional acts. A malefic planet indicates a karmic factor that may be amenable to correction or pacification (Shanti), hence the importance of penance or voluntary suffering! It must also be noted that though mantras can be utilized for strengthening weak planets as well; however, they are generally very specialized and require appropriate rituals in order to be effective. Merely chanting them after reading them off a text or a web page might not do the trick! It is safe to say that listening to properly recorded chants does induce some benefits, though.

I prefer to view a birth chart as a map of the earthly manifestation and allocation of the cosmic energy, the breath of life primarily for the current lifetime. The horoscopic houses are the 12 corridors of human experience that are illuminated by the 7 planetary candles, all of which are manifestations of the Prime Energy Source from which the more you take, the same remains behind. Each planet finds certain corridors that are harmoniously and brightly lit by its light. These represent the strong positions for the given planet. There are also those corridors that would not be well lit by the same planet's presence there (the planetary energy is not fully expressed). In such a case, one may resort to boosting the light, by using the lenses or reflectors in the form of gemstones or herbs. Of the 7 candles, some candles have a clean flame (benefic), while others also produce smoke (malefic)! A candle might produce an intensely bright and blinding light with plumes of smoke (a strong malefic) or it might produce a smokeless dim light (weak benefic). Think of it this way, if gemstones are reflectors or condenser lenses, then penance and mantra are like HEPA filter air purifiers in this analogy!

A gemstone may be worn to fortify a benefic planet that is weak in the natal chart at any time, or it may be worn when its planetary period, such as vimshottari dasha or sub-dasha (a method of lunar progression) is operational. In the case of slower moving planets, if they are weak in transit while one is experiencing their dashas at an important phase in life, gemstones often help. Since, in these situations, the planet is the source of the effect or the motivation factor, we would like it to be as strong as is possible. If the planet is weak and malefic, then we would leave it untouched! Doesn't this make a weak malefic sound like a karmic windfall?

Selecting a gemstone is a complex, tricky and time-consuming process. Even many practicing astrologers get discouraged, start cutting corners and eventually lose faith in the efficacy of using gems as remedies. Some also start adopting less effective alternative approaches such as using secondary and tertiary stones, all of which exercises eventually lead to disillusionment and crushed expectations. Not only must the gemstone conform to the physical and chemical specifications (purity, specific gravity etc.), it must be of the right size as well. And, it must be worn and tested by the individual for a few days before accepting it. This requires a very cooperative, understanding and conscientious jeweler.

Mantras are very effective means of propitiating planets, regardless of whether they are weak or strong, malefic or benefic. More than just prayers or cleverly strung together sound vibrations that have a primordial resonance with the energies of the Creation, mantras can serve as effective barriers, as well as dynamic expressions of the soul-being. When we chant a mantra for a given planet, we are not merely paying our respect to it, or our surrender, but we are in essence becoming one with the energies represented by the planetary essence. Unless the mantra permeates our very being, whether we understand the meaning of the words or not, unless it perfuses through each and every cell of our physical and other bodies, it would not become effective. There is much truth in the vital importance of the process of initiation and attunement to a certain mantra, preferably through the blessings of a guru, as these requisites are thought to make the mantra come alive.

Probably the most important and practical remedial procedure that I have found extremely effective in my experience involves penance, fasting and charity. It must be realized that not all karma can be dissolved away with upaayes or remedies. Not all karma needs to be dissolved. Karma is what generates our lessons and if we are not here in this earthly plane to learn, then why are we here?

Astro-remedies must not become a hermit crab's borrowed shell! It is true that they can often very effectively shield one from pain and loss while increasing insight and wisdom, but the seeds of karma often remain unaltered unless they are faced head on and understood, the pain felt and released so that true healing may begin. Fasting, volunteering ones services and charity are basically statements of ones intent to voluntarily experience pain, deprivation, hardship, so that one can resolve issues. Unlike the eye for an eye misconception, karma is no mindless executioner. Any remedial must not be indulged into as a 'trade' or barter with God. It must be carried out as a recognition of personal responsibility, at some level of ones existence, for what is happening and as a means of atoning for it. One must always remember that today's karma was yesterday's act of free-will!

I shall now describe a very simple method that one can follow or prescribe to others without fear of setting up some sort of a karmic cascade. The first step in this is to determine planets that are likely to represent significant karmic areas. Some of the nativities would be very aware of their selves, they would have done the basic homework and this can be quite effective and helpful to the jyotishi. Something as important and as ancient a companion such as our karma, the body of our actions, cannot be expected to leave its signature only in our charts! It would leave its traces in our palm prints, our thoughts and actions, our experiences in life and in cyclic and repetitive actions or circumstances that are strategically placed along our path to attract our attention from other distractions in life!

Whether one enters into the study of a horoscope after knowing about the background of experiences that the client has had, particularly when the client is spiritually mature and has no need to play guessing games or the need for proof that astrology works, an expensive exercise, by the way, since he or she is the one who is paying for it, OR one discerns certain accumulations of energies and strains in a chart, things such as polar opposite planets, such as Venus and mars, or mars and Saturn, or Saturn or sun when present in the same sign or nakshatra, or when benefics, particularly luminaries, sun and moon are in close proximity to the lunar nodes, or when a planet is combust because of its closeness to the sun when it is malefic in a horoscope, such as for someone with Pisces, Virgo or Capricorn rising -- in such situations, one needs to look further into the areas represented by the afflicted planets. Planetary energies often manifest in many different ways and the beginner, or for that matter advanced jyotishi, must not be shy to ask questions to confirm and to aid in ones diagnosis, especially when a costly remedy is being formulated. A reading is not a wrestling match or a game of minds, and it certainly has no room for showmanship. It is a serious opportunity where much spiritual sharing can take place with lessons learned by both the client and the astrologer on many planes. The best attitude that both the astrologer and client can be in is one of complete openness and surrender, not to each other, but to the Supreme Intelligence that is overseeing the beautiful sharing that a jyotish reading is!

From a karmic perspective the trines (trikonas) are the most benefic houses and so are their lords functionally benefic planets. The planet that rules a trine and angle, also known as yoga karaka is also an important benefic. The planets that rule the trik-bhavas, the 'tricky' ones, the sixth, eighth and the twelfth are the malefics. Obviously, these houses are functionally malefic areas in a given chart! Write down these planets, in two lists, the benefics and malefics under the horoscope that you are studying. Many consider the death-signifying planets, the marakas, and the kharesha or the lord of the 22nd drekkana falling in the 8th house or the one ruling the 64th navamsha from the moon, or the sign lord ruling the mandi or gulika sign, etc. Let us leave these aside for now. The death-dealing planets in particular, I have reservations against calling these as malefics! Death is a transition, not a finality. Although it is a certainty, despite our myopic view of reality, it need not be treated as some malefic milestone along the path of the soul's journey!

Now look for flaws in the list of benefics that you have prepared. Are any of these also ruling the trika or 6th 8th 12th houses? Out they go from the list of benefics! Is one of these also a natural benefic and ruling the kendra houses, it loses some points as a benefic. The planets that remain after these comparisons and considerations then need to be looked at. How strong are these, based on standard scales of strength, shadbal, vimshopak or through the simplified system that I published in The Astrological Magazine (1980) and NCGR memberletter (1992). Does a planet stand out in being unusually weak? This is the one that might need some help! Then we look at the malefics in the same way. Is one planet more malefic than the others? Is it also strong in bala? This is the one that might need to be focused on. The weak malefic is a blessing in disguise, the strong benefic is a blessing that is already manifest! The weak benefic and the strong malefic planets are the ones that require remedial assistance! I am deliberately refraining from getting into the more detailed and useful analysis of varga charts other than mentioning that often the remedial hint shows up strongly in a specific varga chart (marriage - navamsha, trouble with vehicles - shodashamsha, with progeny - saptamamsha, etc.). However, the basic principles remain the same.

Wearing the color represented by the strong benefic is helpful. Fasting on the days represented by the strong malefic is helpful. The best help one can give a weak benefic is to wear its gemstone, but the earlier described conditions apply. Helping charities signified by the weak benefic planet is something one can easily do, or working as a volunteer to support the causes represented by the weak benefic is another thing that can be done. How to find the causes? This is where our lists of significators and karakattwa of planets come in handy. A good compendium is provided in Uttarakalamrita, and other texts. Effort is what it is all about! It is the karma of most jyotishis to work hard in sifting the large body of information that is available through the horoscopes in order to synthesize meaningful patterns out of those!
Let us now look at the sample chart that we are going to prescribe a karmic remedy for: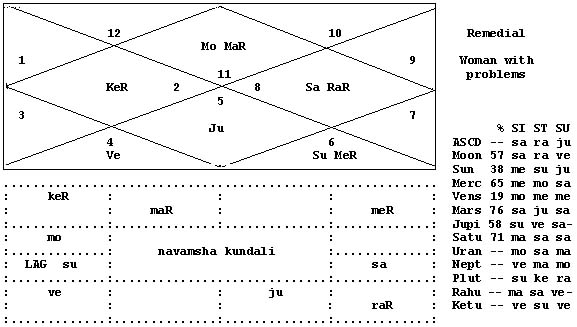 In this chart Aquarius rises with moon and retrograde mars in ascendant, Ketu in 4th, Saturn and Rahu in 10th, Venus in 6th, Jupiter in 7th and, sun and retrograde mercury in eighth. The lords of trines are mercury, Saturn and Venus. Let us put these under the heading of benefics. Note that mercury the lord of 5th also rules over the 8th, which happens to be its primary or mooltrikona sign as well as sign of its exaltation. So, mercury is certainly not a benefic. Saturn, on the other hand, is the lord of ascendant but also is the lord of the 12th house, and hence not an unqualified benefic. Venus is the lord of 9th and 4th houses. This would make it a yogakaraka since it rules over an angle, the 4th and a trine, the 9th. However, please note two things. Firstly, that Venus being a natural benefic, its rulership of an angular house takes away some benefic points from it, according to standard Parashari dicta that natural benefics ruling the kendras are reduced in their benefic properties, the reverse being true for natural malefics. Secondly, the mooltrikona of Venus, Libra, is placed in the 9th house in a horoscope with a fixed sign, Aquarius rising. This makes Venus the lord of the badhaksthana. Venus, therefore, in this chart is not an unblemished benefic. But, notice, how it is placed in a trik-sthana, the sixth and its dispositor, the moon is placed in the ascendant. This indicates a karmic signature. True to her astral signature, she had many serious problems regarding relationships and other Venus-related karakattwas. The presence of Venus in the 12th in navamsha does not help relationships, either. The mutual aspect between Saturn and moon in navamsha influencing the 2nd and 8th house and the fact that these are lords of 1st and 7th houses in navamsha is meaningful. Many of the problems of this lady were due to her extreme lack of self-confidence and a tendency to limit and confine herself into situations that were not conducive to developing a relationship in the society she chose to be born into.

Now, let us look at the malefics. The lords of 6th, 8th and 12th. The lord of 6th is moon, the lord of 8th is mercury, and the lord of 12th is Saturn. Notice that other than moon, the two remaining trikeshas or lords of trika houses, namely, mercury and Venus are mixed malefics, since they also have some benefic properties as indicated when we discussed benefics. Moon is the only planet that is clearly a malefic in this chart. It is also the ruler of the 7th house (relationships) in the relevant varga, namely, the navamsha chart. It being in the star of Rahu who forms yuti with Saturn is another negative factor.

In a case such as this, where there is no clearly defined benefic, gemstones do not form a good method of remedying karma. On the advice of someone, this individual had tried wearing a pearl and within hours developed a severe sinus infection that became widespread and toxic landing her into an emergency room and kept her hospitalized for a few days. This happened in Jupiter bhukti of Saturn dasha. Note that Jupiter is placed in the star of Venus which is in the 6th house, the house of sickness. Jupiter would tend to give the effects of Venus in its bhuktis (as propounded by Krishnamurthi, the father of Stellar Astrology). Venus also happens to be placed in the sign of the malefic moon in this chart and therefore is not beneficial. This, despite the fact that it is a yoga karaka by definition. This is a good example that warns us of the necessity of taking into account factors such as badhakasthana lordships (Venus is lord of badhaka house for Aquarius risings). During this same period, the individual was able to resolve and understand some of her relationship issues and scars of abuse by her spiritual teacher from her past. She grew spiritually, and so there was activation of the seventh and 9th house effects. Anyway, getting back to our discussion of remedial astrology, she was advised to remove the pearl, by me when she was referred to me, and the removal of the pearl seemed to stabilize her mental turmoil as well. The removal of a gemstone, even if it was originally mis-prescribed is not something that must be done suddenly. I suggested to this individual, who already practiced meditation, etc., to observe a fast and certain other specific procedures and then the pearl was removed and she decided to offer it in charity to a cause that was in tune with the attributes of moon, in this case, to a shelter for single mothers without a home.

Moving along our original path, in such a case, with no clearly defined benefic or semi-benefic planets being there other than Venus which was only 19% in strength, I would be rather wary of prescribing any gemstone. If we prescribe a diamond, an expensive choice, there could be improvement of materialistic and financial matters, however, health and spiritual areas would suffer. Health, because Venus is in the 6th and represents illnesses in this chart. Strengthening it would result in strengthening the 6th house, which is not desirable. Venus is in the star of mercury which is strongly placed in the 8th house. Chances of a chronic disorder surfacing and getting worse then would become a strong possibility. This is because chronic disorders which tend to be of karmic nature are better reflected through the 8th house.

One thing that must have caught the readers' attention in this chart is the number of planets that are retrograde, the ascendant lord himself, Saturn and mars, all are retrograde. Some jyotishis tend to consider retrograde planets as undesirable, however, in the shadbal system of Parashari astrology, vakravastha or retrograde status is considered as strengthening and adds to the chestabal of planets. It is also stated that natural benefics when retrograde become benevolent, while natural malefics when retrograde become strong but qualitatively malevolent. I feel this area needs more study and is not so cut and dry or as simple as it is made out to be. Mars is the lord of the 3rd and 10th in this chart and is placed in retrogression in the first house in company of the sixth lord. The presence of Saturn and Rahu in the 10th often brings about sudden ups and downs in ones career. Overall, these are not conditions that would be likely to reflect an easy going career. Lots of responsibilities, technical skills and strain at work is possible and is indeed actually the case in this person's life. Mars is fairly strong, as it happens, and rules over a neutral and a benefic house. It is very strongly associated with completion of tasks indicated by the tenth, and personal efforts, ruled by the 3rd. Moreover, it is a karaka or significator for action and personal efforts, initiatives. a remedial procedure that would take away the sharp edges off Martian energies in this charts can reduce stress levels and make life a little easier. Wearing a gemstone is not going to help because the planet is already strong. Pooja, penance, fasting and charity, on the other hand would help harness the Martian energies in a constructive way.

Mars is a fairly cruel influence and when it is present in the rising (1st house) in a sign that is ruled by Saturn, representing confinement, restraints, control, it is indicative of unhappiness. Moreover, the sign is airy and fixed. The fire of mars is fanned by the airy element and its movement is restricted in the fixed sign. This increases the degree of discomfort. Such is not true when mars is in Capricorn, its sign of exaltation! The earth gives it a firm base to burn on steadily, while the movable nature of Capricorn allows room for some movement. The mental, airy environment of Aquarius is not easy for mars to cope, and indicates frustrations and abusive environments or one who grew up in environments where there was too much controlling going on to allow for healthy growth. The Chandra Mangala yoga, the combination of mars and moon falling in a saturnine sign in a woman's chart is often indicative of one who was controlled, while in a man's chart, it indicates one who can be controlling and the oppressor. A note of caution is wise to mention here for the benefit of the overzealous beginner: one swallow does not announce summer and one combination does not clinch the final diagnosis in astrology, or elsewhere!

We have talked a bit about the horoscope, the different houses, but we have not talked a lot about one very significant factor in jyotish, namely the planetary period that one is experiencing, the vimshottari dasha! In this nativity's case, from mid-1996 she has started the 17 years long mercury mahadasha. That is almost one fifth of ones life! Surely, such a long stretch of time must be taken into consideration when determining the suitable remedial upaaye for someone. We have already discussed how mercury is a mixed malefic and benefic planet in this chart and being placed in strength in the 8th along with the 7th lord, it has affected the relationships and several other things. Mercury is retrograde and this makes it even stronger. Retrograde planets are generally believed to be indicative of karmic influences. Having said that, I wonder if there is any other kind of influence, even possible, other than karmic! Rhetorical question!

Let us look at this mercury a bit closer! It rules the fifth house, which is the house of creativity, of entertainment, of joy that is felt in ones heart, of romantic relationships, and above all, it is the house that indicates that portion of karma that is intimately connected with efforts, the plastic portion of karma that can be modified so that we may sleep easily in future! And I do not mean the future as in tomorrow, or next year, but for even longer periods of time, maybe even lifetimes. Divine grace, mantra siddhi is also studied from this trine. Our ninth house indicates our bhagya or fortune, the karma that is already ripe and available for the picking. However, the fifth house whispers to us what we must do, so that we have good fruit waiting for us tomorrow, and for a series of tomorrows. It is easy to see why the fifth house in a chart gives us some indication about the likelihood of our efforts to improve our future of being successful. If the fifth house is afflicted, then the path would not be easy and it is kinder to prepare the client whose fifth house is afflicted to not expect quick remedies or immediate effects when they decide to follow a remedial plan. The lord of the fifth house and other significant planets in association with this house would indicate the deity, if one is religiously inclined, that may be worshipped to improve ones karma (advanced jyotishis often look at the spiritual varga, vimshamsha, also). If rituals are not your thing, then the planetary energies one reads from the fifth house can give important hints about the remedial measures that may be taken, the charities and causes that might be supported through a gift of time, service or other gifts of energy. Please do pay extra attention to the fifth house, in every chart that you study. Particularly, because from a karmic point of view, this house is in a primordial form in each lifetime and can be wisely shaped, molded and in some sense this is where the signature of our free-will exists, the keys and answers to many of our karmic burdens lie in this very important house. I would like to very quickly remind you of the principle of horoscopy that goes under the moniker "bhavat bhavam". The house that is as far removed from another as the latter is from the ascendant, holds the key to the area of life that is indicated by the primary house. The third house from ascendant is where our courage, our personal efforts, our communication and our co-borns are studied from. The third from the third house is the fifth house in our horoscopes and this, therefore, is our higher third house! It deals with our higher communications, our personal efforts in a longer time-scale, and those souls and influences that are our soul mates, our soul co-siblings, that we often draw to us in the form of our children! Much of what we receive from our inner reality, indeed our internal communications reach us through the fifth house. This is where our intuitions emerge from and this house forms an important link between the earthly selves that we are and our antahkaran, our inner track, our inner source, the personal parcel of divinity, our angels that we carry within us. Divine Grace comes to us through the signature that is indicated in the fifth house!

The nativity under consideration is an individual who is embarking on a journey that activates her fifth and eighth house, both ruled by mercury whose dasha she is now experiencing, would have a very interesting journey, indeed. The presence of the 7th lord in 8th with exalted mercury indicates that there would be a turning inward experienced by this person, and this is beginning to come true, already. Mercury rules over younger people, children, those who are in the path of learning, teachers, communicators, healers, programmers, etc. Working with these kinds of people will feel easier and more fulfilling for this person, who by the way is a software programmer and trainer, as well as an energy healer. It is hard to miss the boat when the indicator planet is strong. The individual is coping very well with the deep loneliness she feels within but it is allowing her to concentrate and focus on what could prove to be a very fruitful period in her life. She does not have any striking affliction that would indicate that mercury is very malefic, such as communication defects, nervous or other brain disorders, etc. She does have rather unusual thinking but some of it could be due to the qualitative difference attributed to her retrograde mercury. It would be appropriate to suggest a suitable remedial for propitiating mercury, such as fasting on Wednesday, spending time in contemplation and meditation, charities and service that are in tune with those pertaining to mercury. However, let us look some more. Her mercury is in the star of moon. Moon is the sixth lord and is placed in ascendant, afflicting it. It is not good to have an association between the lords of first and sixth or between these two houses. Penance would tend to minimize the negative indications.

What is a dasha? It is a way of progressing the natal moon! Starting with the natal position of the moon in a star which gives us the janma or birth dasha, we can think of the subsequent dashas as being areas of the zodiac that are sequentially illuminated by the progressed moon! One cycle of dashas lasts 120 years, and during this period, the moon is progressed through 120 degrees! But, this is not quite a degree a year progression. The moon progresses through the 120 degrees at varying rates of progressed motion, and this is why it covers the 13d20m in sun's star in 6 years but takes 20 years to progress through the same distance, 13d 20m in Venus's star! So, as it progresses forward, think of the moon turning on switches as it progresses into a planet's star, the period would be what we would call a mahadasha! Right now, in our example, the Vedic progressed moon is turning on the switch named mercury! It would become active and the areas that it represents in a chart will gain importance. It will become the prime mover in a sense. Its transits, as well as areas ruled by it in sign but more so in nakshatras would become significant during the dasha period. The same would be true for the lord of the smaller periods, but to a lesser extent. And if the two planets representing the two switches, namely the dasha and bhukti, are not wired conducively or mutually harmoniously in the chart then there would be disharmony, loss of energy, opportunities wasted. This would be the case when a planet that is in the 6th or 8th from mercury would co-rule, such as mars and moon.

Mars in this chart is very strong, and is not quite a strong malefic, as earlier discussed; however, it is placed in the 6th from dasha lord mercury and is not exactly very congenial towards it! Moreover, it is aspecting mercury with its 8th aspect. Note that mars is aspecting mercury but mercury is not aspecting mars. However, being a partial benefic, we need not worry about mars, right? Wrong!! Notice whose company is mars in! The lord of the sixth house, afflicting the ascendant. Mars is not an island, and in a situation like this, one must always take into account the fact that it would be transmitting through its aspect some of the venom of moon, passing it on to mercury. Since mercury is the fifth lord and for all the other reasons already discussed, even if we propitiate mercury, it would still be under the influence of mars and moon!

We could propitiate mars in this case and that would help. Again, not through gemstones but through resonating to the energy spectrum that is indicated by mars, by surrendering to it, supporting its causes, fasting on Tuesdays etc. Now, the root of problems here is not mars, but moon! The sixth lord afflicting the ascendant, casting its glance through mars on to the lord of 7th, a benefic in this case, and mercury, the strong lord of 5th, a karmic indicator, a planet that indicates and is associated with karmic free-will of a higher nature, a planet that is in the asterism of moon and is under its influence, in a sense.

Therefore, in this chart, moon is the planet that must be propitiated, first, and then mercury the dasha lord or any other planet. Since moon is a malefic in this scenario, we would look for a day when a Monday falls a few days after a new-moon day (a beginning!), preferably a day when the moon is transiting a star that is either ruled by moon, or mars or mercury. This is often not possible and hence one can choose a star ruled by Jupiter or one of the benefic stars. In practice, any Monday would do in most cases! On this day, there should be a special meditation, carried out with sincerity, an expression of intent done privately or in company with loved ones and friend, the intent being a surrender to the energies that are represented by moon, seeking its help and blessings. This is best done early in the day, followed by a light breakfast. Over the next few Mondays, assuming there is no medical or other contraindications, one gradually switches to a liquid diet, completely avoiding all dairy products on Monday, total abstinence from drugs, tea, coffee, alcohol, and preferably a light vegetarian repast with which the fast is broken, later during that day. The intent is not to pass out from starvation but to feel the hunger, feel the emptiness, and eventually, one must try to make the fast complete, taking only fluids, weak herbal tea, some juices, water on Monday. This would need to be continued for a year at least, but preferably throughout the dasha of mercury. Other acts of penance, and serving causes that resonate to moon's domains and attributes, mothers motherhood and maternity related issues, very little children, infants, blood banks, and above all, just plain and simple caring, would all help.

In this case, by the Grace of God, the recommendations were followed and much spiritual peace was regained by the individual as well as the development of a relationship within six months. She continues to observe the fast and other activities and continues to gain a better sense of who and where she is at and is an accomplished healer, already.

Please do not post reading requests in the comments section here. ONLY comments on the contents of this article are welcome here. If you wish to order an astrological session (SKYPE Interactive Only!) with Rohiniranjan - Click here