The documentary film is no longer dreary or dull. When it comes to showcasing and exploring women's realities, it is at the cutting edge of change. Renowned dancer-activist Mallika Sarabhai says, "I made a film because I wanted to reach out to more people. The film, 'Prerana', is about women from ordinary backgrounds, engaged in unusual professions. Through this I want to celebrate their strength and inspire other women to step out and take up challenges."
Sarabhai's 30-minute film, produced by PSBT (Public Service Broadcasting Trust), certainly is inspiring. It depicts Nusrat Jahan, who works as a bus conductor in Uttar Pradesh, and Jamabai Brajbasi, a truck driver in Gujarat. Indravati, in Tamil Nadu, is a "post woman" who cycles to deliver the mail to some 300 homes. Kabyatri Devi, a young woman with three children, walks miles on her daily rounds as an electricity bill collector in rural Uttarakhand. Even as they break out of rigid stereotypes, these women fight against tremendous odds. Laughs Sarabhai, "Jamabai's mother-in-law still refuses to speak to her when she is wearing her truck driver's uniform, but converses normally when she changes into traditional feminine costume."

Several films depict the pain women experience as they try to express themselves around core issues of sexuality, patriarchy and gender roles. Prejudices do not die easy, and the struggle for change can be personally harrowing. Roy Westler's award-winning film, 'Shadya' (Israel, 50 minutes - Best Documentary Film, Copenhagen; Certificate for Excellence, IDFA, Amsterdam; TV Film Award, Israel), shows a 17-year-old karate exponent, practicing towards the world championship, but whose career is cut short by an early marriage. Her elder brother deliberately pushes her to marry because, "Shadya must learn to be like other women, like my wife. A woman's first duty is to look after her husband. My wife could work as a school teacher, but I do not let her." After marriage, Shadya changes from a feisty girl living by her own distinct principles to a nondescript housewife.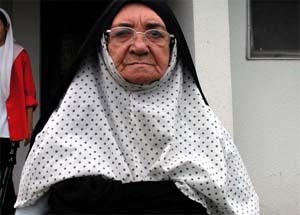 Afsar Sonia Shafie's 'City Walls - My Own Private Tehran' (Iran/Switzerland, 87 minutes, Best First Film, Visions du Reel Film Festival, Nyon) is a moving exploration of her own self, embedded in the history of her family. Says Shafie, "I began this film thinking it will be about young people in Tehran, but then my mother and my grandmother started talking about their youth, and many truths tumbled out. I changed the theme, so now my film is about how women fight for their right to progress." Shafie's grandmother brought up six daughters single-handedly. Her mother divorced an abusive husband, remarried, and refused to abandon her two daughters (Sona and Sonia) although her second husband did not want them.

Later, Sona and Sonia become the first women in the family to attend university. Sonia Shafie marries, only to have her husband ban her from working as a filmmaker. Ultimately she divorces him, emerging into the light as she makes this intensely personal film. In her rendering, the personal truly shines forth as deeply the political. The screenplay and cinematography reflect the daily texture of life, interwoven with strands of love and rage, frustration and joy. Sonia Shafie is the film's director, but also its protagonist, as she lays herself open and vulnerable, baring her past, allowing herself to step into a new future.

Gargi Sen and Priyanka Mukherjee's 'Rehana: A Quest for Freedom' and Merajur Rahman Baruah's 'Shifting Prophecy' (both 30 minutes, PSBT) touch upon similar terrain through the lens of the Indian women's movement. Rehana Adib, a grassroots feminist leader in Muzzafarnagar, Uttar Pradesh, motivates girls and women to question discrimination and build up collective struggles against violence. In 'Shifting Prophecy', we see Sherifa Khanum, a leading activist in Tamil Nadu, mobilizing thousands of women to fight the sexist rulings of the conventional Jamaat (a group of male elders who decide on personal law issues) and set up their own "women's Jamaat".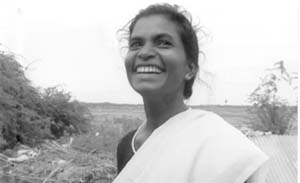 Another film, C. Vanaja Kumari's '+ive Living' (30 minutes, PSBT), depicts HIV-positive women who defy social discrimination and ostracism, and live with dignity, wisdom and hope.

Millions of ordinary women contribute to social change - creating space for their dreams, making freedom possible. In a delightful three-minute documentary, 'Ms Hemlatha' (DGF-PSBT), Sudha Pillai depicts an unexpected contributor - an ordinary middle-class housewife, widowed young, who remarries at the age of 70. Says Ms Hemlatha, very matter-of-fact, "Why do people think old people do not have desires? That we don't like to have a companion? Why do they think we have no sexuality?"

Ilil Aleander's 'Keep Not Silent' (Israel, 52 minutes - Academy Award for Best Documentary, Israel; Best First Feature Documentary, MIFF, India; Audience Award, Berlin International Jewish Film Festival; and Best Film, International Women's Film Festival, Israel) challenges sexual taboos in its exploration of the lives of lesbians.

Explains Alexander, "When a woman died in an accident in Jerusalem, and nobody claimed her body, I put up a notice asking anybody who knew her to contact me. A woman wrote to me that the "unclaimed" woman had been a lesbian and, therefore, a victim of social prejudice. I requested this woman to be part of a film, and she agreed, on the condition that her identity is not revealed." 'Keep Not Silent' depicts women committed to Jewish religious beliefs and orthodox families, struggling to acknowledge their desires while participating in the life of the community. Ruth lives with her husband and children but also has a lesbian lover, while Yudith, the daughter of a rabbi, celebrates a commitment ceremony with her girl friend. These women negotiate disgrace, fear, shame and ostracism, even as they struggle to expand the space for different sexual choices.

Attie and Goldwater's powerful film, 'Rosita' (Nicaragua, 56 minutes, INPUT), records the case of the rape of nine-year-old Rosita, her pregnancy, and the refusal of the Church and the State to allow abortion. It shows the tough battle for abortion fought by her parents - young, poor laborers - and feminist activists. The priests declare that all those who participated in the decision to abort stand excommunicated. However, an Internet campaign, 'I too want to be excommunicated', had hundreds of people writing in, in support of the abortion. Rosita, meanwhile, resumed her life as a child - attending school, painting colorful pictures, and looking forward to adulthood. But the film leaves viewers with a range of uncomfortable, unresolved issues.

All these documentaries make it clear that women's active, thoughtful engagement is essential if the world is to be rebuilt on equitable, humane and just lines. Through artful depiction, cinema is tracking women's issues, documenting struggles, and communicating the urgent need for radical change.