Pakistan has been a garrison state for nearly six decades under the firm grip of the Pakistan Army which has exercised direct military rule on Pakistan's governance from behind the throne. Pakistan's foreign policy and national security policies are exclusively determined by the Pakistan Army Chief and the Collegium of Corps Commanders. This phenomenon has subverted the emergence of the Pakistani nation-state as a 'normal state and functioning democracy'. Only three countries hold strategic, political and economic leverages to rescue Pakistan from its garrison state existence, namely, the United States, China and Saudi Arabia. Would they be tempted to do so, is the big question?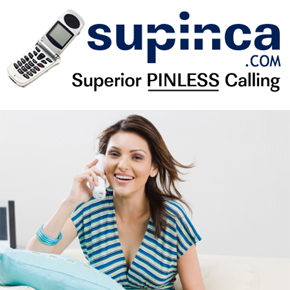 The United States holds substantial leverages over the Pakistan Army but has chosen not exercise these leverages as the Pakistan Army spasmodically invents and reinvents its strategic utility to the United States whether it was the Cold War era or Afghanistan. In the process the United States kept blinking at Pakistan Army's despotic hold over the Pakistani masses. I have always maintained that if there was one entity that stood between the Pakistan Army and the people's yearning for democracy, it was the United States not compelling the Pakistan Army to concede the development of democratic institutions within Pakistan.
Belatedly the United States has recognized that a strong Pakistan cannot emerge without sustainable democracy and has charted new directions. But yet again tactical expediencies over Afghanistan thwart US moves in this direction.
China being an authoritarian state itself has no qualms or inclination to work towards restoration of democracy in Pakistan. China makes full use of the Pakistan Army as a rental army to serve China's strategic ends in South Asia and blinks with approval at Pakistan Army's suppression of democracy within Pakistan.
Saudi Arabia is an Islamist State like Pakistan where Islamic theocracy is used as an instrument to thwart democratic aspirations of the people. So nothing much can be expected from Saudi Arabia in this direction even though it exercises tremendous financial leverages over Pakistan.
The moot question that arises then is as to how Pakistan can be rescued from its garrison state existence? The answers are not easy. In fact the solution to Pakistan's ills and ailing as a garrison state lie with the Pakistani people themselves. The Pakistani people as a whole without distinctions of economic and theocratic disparities have to unite and initiate a "Pakistani Spring" and struggle for their human rights, democratic dignity and democratic institutions. Can they do so?
Present indicators do not suggest so but one can discern some stirrings in this direction. It is the rest of the world, even minus the United States, China and Saudi Arabia,which must raise their voices for democracy in Pakistan.