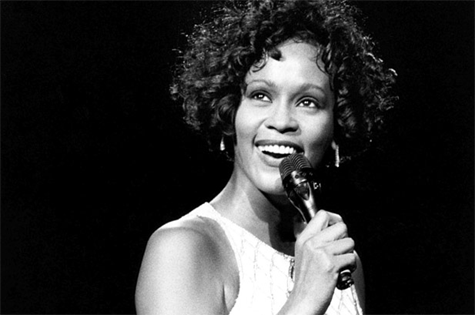 'For whom the bell tolls, it tolls for thee,' was the mournful song of John Donne signifying that 'with the passing away of one we lose a part of ours, too.' And with the passing away of Whitney Houston, the golden girl of music world at her peak during mid-1980s to late 1990s, the world has lost a voice that shall not be heard again in music history. She died young at the age of 48 in Beverley Hill Hotel Hilton on Saturday night on Feb 11, 2012. The world was shocked and stunned.
In a short span of 15 to 20 years what she has achieved is awe-inspiring: Emmy Awards 2, Grammy Awads 6, Billboard Music Awards 30, American Music Awards 22. She had 415 career awards. Astonishing!! One can not achieve this in three to four lives.
Starting as a Church singer at a young age of 11 with her mother, soon she was spotted and her peerless and powerful vocals took the audience to ecstasy. From music she moved to movies and she had hits like 'The Bodyguard' and 'Waiting to exhale.' The title song in The Bodyguard, 'I will always love you' sky-rocketted as the best selling single by a female artist. 'Saving all my love for you' brought her the first Grammy award. Her other memorable numbers include 'How will I know', 'You give good love', 'The greatest love of all', 'Where do broken hearts go', 'I wana dance with some body', 'My love is your love' and many more.
There was magic in Houston's voice, and she captured the music world by that charming magic. Last few years of her life were messed up with drugs. She separated from her husband in 2007. In an interview in 2010 with Oprah Winfry she confided, 'I was losing myself.'
When she was losing herself, the music world was losing its most prized treasure and the fairy. And the one who wowed the audience with her matchless voice, shocked the world by her silence. We do not know 'Where do broken hearts go, but our broken hearts try to reach out to you at this tragic hour.
Let us join the world to express our shock and share sorrow with the bereaved family. May the gods in heaven have the previledge to listen to Houston's golden voice. May her soul rest in peace.