Raw Banana Patties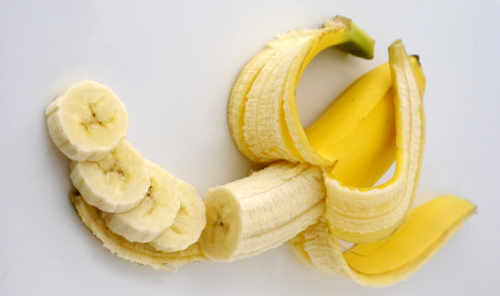 Ingredients:


Raw banana: 2 large raw bananas
Onion – 1 (finely chopped)
Ginger garlic paste – ½ tea spoon
Mint leaves (pudina) – ¼ cup (finely chopped)
Turmeric – ½ tea spoon
Red chilly powder – 1 tea spoon
Garam masala – 1 tea spoon
Cumin seeds- 1 tea spoon
Oil – 3 table spoon
Corn flour – 3 tea spoon
Sooji (Semolina – ½ cup)
Salt to taste



Method:



Cut bananas into two pieces. Boil them in a cooker. Peel off the skin of cooked bananas and grate them. Heat a wok (kadai) on stove. Pour three tea spoons of oil in it. Add cumin seeds to oil. When cumin seeds crackle add finely chopped onion and fry till they turn golden brown. Add ginger garlic paste and fry for 3 seconds. Add mint leaves, turmeric, garam masala, red chilly powder and mix them once. Turn off the stove. Add grated banana, corn flour and salt to this mixture. Mix well. Make small patties and sprinkle semolina (sooji) on them or roll them in semolina. Place a nonstick tawa on stove and smear it with 1 tea spoon of oil. Place these patties on it and shallow fry both sides using little oil. Serve it with tomato sauce and pudina (mint) chutney.



Benefits of Ingredients:



Raw banana is a store house of minerals, vitamins and carbohydrates. It contains potassium, calcium, magnesium, iron, zinc etc. Vitamins A, B, C, B-6 etc are also available in plenty. Potassium helps to reduce high blood pressure. There is a strong link between hypertension or high blood pressure and erectile dysfunction. As potassium helps to reduce high blood pressure, it also helps in erectile dysfunction. Recent studies have shown that calcium is needed for sperm motility. Banana is an ideal food for men to keep their sexual life healthy and active.

Onion help to rejuvenate liver, normalize digestion, relieve constipation and increase appetite. Hence it is very beneficial in piles (hemorrhoids), constipation, jaundice and indigestion. White onions are recommended in bleeding disorders to reduce bleeding. Hence it is used in conditions like bleeding piles and bleeding through nose. Onions are used in home remedies to reduce cough. Onion and its seeds are known to help in erectile dysfunction, premature ejaculation and male infertility. It helps to increase libido, quality and quantity of semen. It is a very good vajikara. It helps to reduce itching on skin.

Mint is known to relieve indigestion and bad breath. It relaxes muscles of intestine hence very helpful in irritable bowel syndrome. Mint helps to unblock respiratory passages and airways. Mint is used in many cold and headache remedies. It cleanses blood and helps to relieve acne. Mint calms mind and relieve mild aches.
26-Feb-2012
More by : Dr. Savitha Suri
---