Tendulkar ... Finally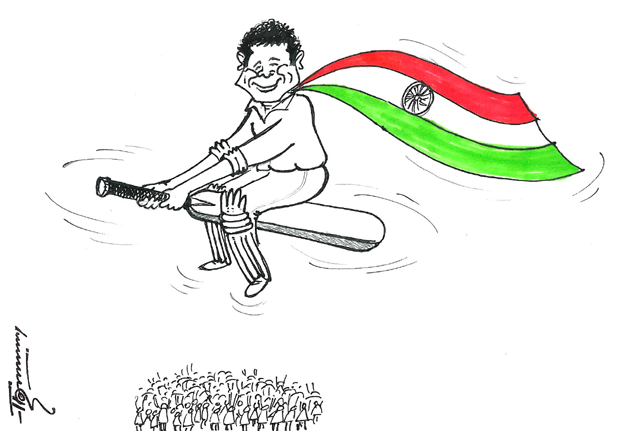 16-Mar-2012
More by : Dr. Thommy Kodenkandath
---
---
Agree with Rahul and Robert,
When Sachin played that slow knock , on a good batting track where a score of 300 is considered only to be on par, Sachin's innings perhaps cost us the game. He took almost 25 overs , half of the innings, for 114. The rest of the Indian team that got a chance to bat put together 165 in 25 overs !!!!!. If they had got the chance to play more overs , perhaps we could have won the match !
Unfortunately we Indians tend to be short sighted ! We rejoice at personal records and didnt bother much when India went out of Asia cup.
Whenever Vivian Richards scored a century, West Indies never lost :)..
In Michael Holding's words 'Vivian Richards was the only batsmen I know who could have broken every possible batting record in the book, but he never played for records'.
Well compare that with our Indian players and see the contrast !
---
| | | |
| --- | --- | --- |
| | Robert, I can't agree more. While watching the match, my first reaction was utter frustration at Tendulkar for not accelerating after 35 overs. He certainly bears some responsibility for India's loss. | |
---
HERO WORSHIP AT ITS BEST
The so called "Champion" plays 147 balls (almost 25 overs or half of the innings) and scores 114 runs or 39% of the total of 289. In my head it was more an exercise to achieve individual milestone than to play for the country. For @ one run a ball Sachin in this case was 33 runs short. Look at it guys, this man became resonsible for India to Loose the match to minnows and now is at a state of even wondering whether it will come in the finals. Was sachin playing for the country or for an individual record? And think about it carefully, what matters most!
---