Gobi 65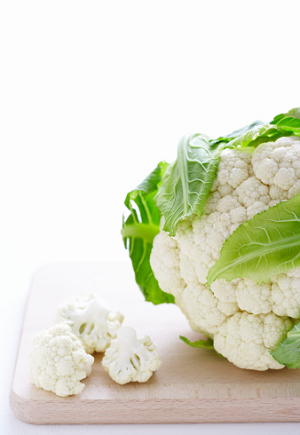 Ingredients:

1. Cauliflower – 1 big
2. Corn flour – 1 cup.
3. Onion – 2 (finely chopped)
4. Ginger garlic paste – 1 tea spoon
5. Cooking oil – 3 cups
6. Red chilly powder – 3 tea spoons
(or according to taste)
7. Garam masala – 1 tea spoon
8. Cumin seed powder – 1 tea spoon
9. Dhaniya powder – 1 tea spoon
10. Fresh coriander leaves
(finely chopped)- ¼ cup
11. Salt – to taste
12. Soya sauce – 2 tea spoons
13. Vinegar – 2 tea spoons

Method:

Separate florets of cauliflower into 1" size. Boil water in a large vessel. Add salt to it. When water starts boiling add florets of cauliflower and cover the vessel with lid. Turn off the stove. Leave florets for 15 minutes in hot water. Drain the water thoroughly. Transfer the florets to a large bowl. Add corn flour, chilly powder, garam masala, dhaniya jeera powder to florets and toss them well. Heat oil in a thick bottomed deep frying pan. Deep fry these florets. When florets turn golden brown take them out to place on tissue paper. These can be served hot with a small piece of lime to people who do not eat onion and garlic.

Place a big wok (kadahi) on stove. Pour 3 tea spoons of cooking oil. Add onions, garlic and ginger paste , fry them well till onions turn golden brown. Add soya sauce, vinegar to this. Add deep fried florets and toss them well. Garnish it with coriander leaves. Serve this hot with tomato sauce.

Cauliflowers are rich in antioxidants. This vegetable has very good anti inflammatory properties. Regular consumption of cauliflower helps in inflammatory conditions like arthritis, obesity, diabetes mellitus, inflammatory bowel disease and ulcerative colitis. Cauliflower is rich in fiber. It helps to cleanse digestive system and normalizes bowel movement. Cauliflower is rich in purines. Hence persons with gout should consult their physician before including this in diet.
05-Apr-2012
More by : Dr. Savitha Suri
---
---
Dear Dr.Savita,very simple yet tasty Gobi 65 Recipe.It came out very well every time I ventured.
Thanks and Thanks.
Keep going,experiment with Mushroom too
---