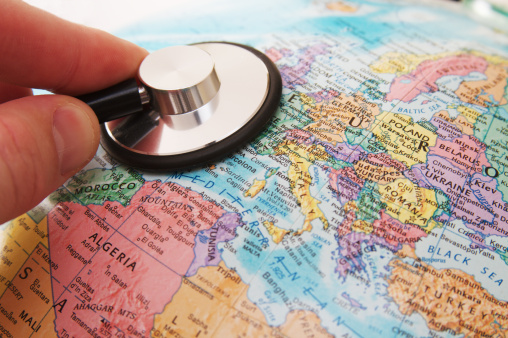 World Health Organisation (WHO), established on April 07, 1948, proposed to celebrate World Health Day to focus on different health aspects for the benefit of mankind. From 1950 onward April 07 is celebrated across the world as World Health Day. Every year a topic is chosen with the focus on one aspect of health. For example, in recent years various themes have been chosen, working together for health (2006), invest in health, build safer future (2007), protect health from adverse effects of climate changes (2008). In 2011 it focused on Antimicrobial resistance and its global spread. These are very important aspects to deal with for the good of mankind as a whole. All the participating countries celebrate this day and bring the message to the common people.
The theme for 2012 is 'Ageing and Health' to focus on good health that add life to years. Very noble indeed when the aged and old people instead of contributing to enhance wisdom in the families and society feel neglected. World Health Day shall surely add something so as to make the aged and old more useful to our society.
WHO has done a commendable job over the past six decades by taking up various issues. However, it is crystal clear that good food is the first requirement for good health. In recent years junk food has spread like an epidemic across the globe, and the third world nations are the worst hit by them. The food giants have opened their distribution points everywhere and have flouted the norms and do not stick to the health standards. This is virtually equivalent to a chemical war. Will WHO with help of World Heath Day programmes spread the awareness among people to avoid eating the junk food and persuade the food giants not to serve such harmful stuff for the consumption thereby helping the next generation to remain healthy. Prevention is better than cure.
May the health drive by WHO be successful.