12th Episode of Satyameva Jayate by Aamir Khan
All of us have sung a nursery rhyme in our childhood and teach our children, too.
That sweet couplet is: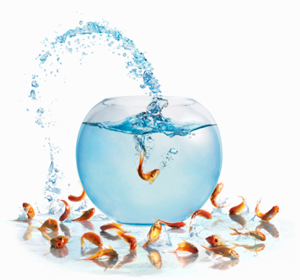 Machhli jal ki hai raani,
Jeevan jiske hai paani
Haath lagao toh dar jayegi,
Upar laoge toh mar jayegi
Meaning:

Fish is the queen of water,
whose life is water;
It is scared of the touch
and out of water it shall perish
This is not just true for fish, but for any life on the earth. The biosphere with its fauna and flora owes its existence to water. In the solar system it is only our earth that is credited with water, that too just 1% of the entire water, that is potable. It is therefore a gift and a coincidence, too. Man has therefore a great responsibility to sustain and protect this treasure for our environment in general and the all important life on the planet in particular.
It may be emphasized here that the top 200 to 300m of the earth is responsible for all our development. This contains groundwater, minerals, nutrients for the plants and the construction materials, too. Water has played a great role in creating a veneer of fertile soil, in enriching mineral deposits and supporting and preserving biosphere. The industrial establishments heavily depend on water. It can be easily realized from the fact that the production of one ton of steel requires about 100 tons of water. That is true for any other industries like textile, leather, jute etc. In light of this ancient civilisations like Mahenjodaro and Happa in India, Babylonia in Iraq were, in fact, river civilisations. That is true for China and Egypt as well.
With rapid industrialization in the 20th century, growth of population and other human activities water has been a very valuable commodity today. It is believed that if there be a third World War (hopefully it does not take place!), it will be on the issue of water. Rain is the main source of water, a part of which evaporates back into the atmosphere, a part runs off as surface water as river for example and the remaining portion percolates into the ground and remains as groundwater. Groundwater is very ancient, at times several million years old.
From ancient times in India water has received due respect, and the water bodies like the lake, the seas and oceans and the rivers have been worshipped. Yet as per the studies, the rivers, the lakes and the bays are grossly misused and are highly polluted. Groundwater is badly managed and exploited beyond the safe limit. Aamir Khan in his eye-opening episode 'Satyameva Jayate' has unfolded how the revered Yamuna and Ganges, of which ancient India was very proud and till this day these two are held with high esteem, are dirt-filled and are reduced to gutters! It is amazing that near Delhi, where lies the centre of power and policy making, the Yamuna is thirsty of clean water! So is the case with Ganges near Kanpur. Is it not deplorable?

However, little shall we gain by blaming any, the industry or the government. Men should get into the job right away and bring back the lost glory by insisting on the establishment of water treatment and effluent plants for every industrial establishment. As regards drinking water, there should be massive scheme of water harvesting and water recharging in every city. The example of Mrs Shanta Sheela Nair, an IAS officer in Tamilnadu, is exemplary who has changed the landscape of Chennai by adopting water harvesting. Navin Chandra in Mumbai, Gujjar in Alwar (Rajsthan) and Hanumant Kendre in Maharastra, among others have set excellent examples of water management. These enthusiastic men have used more of their common sense than science and technology to achieve success.
As an earth scientist I wish to point out that India is a major geophysics country, and we have enough manpower, sophisticated knowhow and technology to tackle these problems effectively. However, there is no popular political will for this crusade. As and when there have been requests, institutes like National Geophysical Research Institute (NGRI), Hyderabad, Geological Survey of India (GSI), Central Groundwater Board (CGWB) and other earth science institutes have taken up exploration and water harvesting problems. NGRI had helped local administration in Hyderabad to develop a large number of lakes, water harvesting schemes in different airports in India, besides exploration of groundwater all over the country.
I shall be happy if there be a national scheme for river development, restoration of lakes from the land grabbers, and more significantly all the MLAs and MPs are directly held responsible for the development of water bodies in their constituencies, and a certain amount of their Area Development Funds is diverted towards educating the people for water harvesting, management, hygiene and sanitation. If we put up sustained efforts, soon our rivers, the life lines of the nation, will have clean water as the River Thames, the Rhein or the Mississippi have. Let us wait for that lovely dawn.
Tailpiece: Aamir Khan has announced today that his last programme will be telecast on coming Sunday. That is a pity. He should be encouraged to highlight different such problem the nation faces. So far his programmes have been very informative and have gained mass appeal.