Many times we wonder how this country with a colossal population of 120 crores with unbridled freedom, full of hypocrisy and corruption still survives; yes, there is a Thirukkural in Tamil which says 'the rain will come for the sake even if there is a single noble soul!' There are many such noble souls still exist among this motley 1200 million population and probably that is the reason this nation still survives!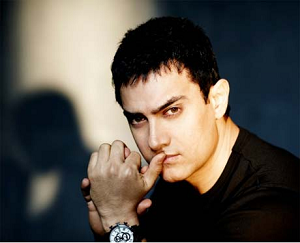 Aamir Khan's final episode of 'Satyamev Jayate' saluted such noble and philanthropic souls with focus, bravery, integrity and commitment. Parimal and Trupti Desai couple has adopted the Muslim and Hindu children who are orphaned during Gujarat earthquake and riots and educates and treats them with care and affection through their Sarvodaya Trust at Surat. A street vendor woman, Subashini Mistry in West Bengal dreamt for a hospital that could treat the penniless and today her son runs the Humanity Hospital in Hanspukur, West Bengal is run by her son Dr Ajoy Mistry for the benefit of the poor. A disabled woman Nazima who wanted to end her life today shows a dignified path to many to disabled today. Prajwala Trust's Sunitha Krishnan's remarkable services for the abused girl children and women pushed into flesh trade made them decent and educated human beings. When every one shuns 'death' Mohammed Shariff bhai of Faizabad readily offers his services to perform the final rites for the destitute dead bodies. Azim Premji's Foundation educates children from the less privileged class. All these souls (and many more should be!) have been performing and offering self less services as a mission.
Satyendra Dubey, the whistle blower whose life was brutally terminated when he tried to bring the culprits to book under law in the northern golden quadrangle project was shown as a model and his family which only insisted on justice than money to avenge the death of their son.
The final part showed a poor old man Dasarat of Gehlor from Bihar who single handedly demolished a part of the mountain in twenty two long years to make a short cut for his village as a motivating story for the youth to emulate his confidence, perseverance and gumption.
The audiences for this episode were mainly school children and college students. The program highlighted the main aspects of Indian Constitution; justice, freedom, equality and fraternity, the basic principles of India's Sovereign Socialist Secular Democratic Republic. Aamir for his part stimulated and encouraged the youth to fight against corruption and injustice to create an India which once the freedom fighters dreamt.
Aamir Khan needs a special word of appreciation because he comes from a world where only glamour, money and entertainment are considered as the most saleable items. He showed that he is different and that he thinks about the country and its people beyond just entertaining them so that they can think at least if not act.
True. Constitution is there but the democratically elected representatives of our nation seem to have the least respect for that. Justice is always delivered belated in India after years of wait so that it is almost equivalent to justice denied. Liberty is in plenty and therefore anyone can do anything he likes and get away with that in this land. Equality is taking different forms in the name of 'reservation' and the 'fights' for the same continues even after sixty five long years of independence. Fraternity surfaces whenever the elections come with strange bed fellows.
Aamir Khan has the commitment and responsibility of concluding his series with a positive note which is mandatory. He had done his job commendably. In India 'Satyamev Jayate' has always been an attractive slogan. Period.