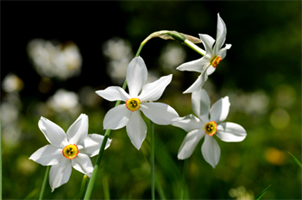 From my experience as a college and high school teacher, I found teaching poetry a greater challenge, compared to the other genres of literature. In fact teaching literature in itself posed a pedagogical challenge. But it could also be a pedagogical delight, as literature encapsulates the rhythms and genesis of life, and relating art to life within the traditional confines of a classroom was an inexorable experience.

I am and was in those days, no scholar, but teaching is an art, and it is this artistic credo of teaching which excited my passions- for it. When it came to teaching poetry however, I was confronted with one or two realities. How could I explain the 'meaning' of a poem, for that is what students wanted to know, or the meaning of particular lines? How could I explain to young under graduates, that comprehension of poetry is through feelings as distinct from reason, and that the sum total of lines in a poem did not necessarily constitute its 'meaning'? In other words, if one even paraphrased each line or explained it literally, then nothing conclusive might emerge, to denote 'meanings'.

I was also beset with the allusive instincts of great poetry, its illusory and elusive nature. But students wanted reducibility, to answer questions in examinations, but good poetry is not reductionist. So the question was of relating it to life. How could I explain Oedipus complex to students, while teaching D.H. Lawrence, which led to his obsession with perversity or irrationality?

Then came the use of language and its suggestibility, the distinction between literal and non literal meanings, and the transcendence of language. The theme, the subject matter were other idiosyncrasies, the subject matter could be something, and the theme something else, but how does the poet handle thematic treatment? What are the obliquity and idiosyncrasies that go with handling themes of love, war, destitution, guilt, the macabre or the bizarre for example? I would be at pains to explain, that the literal meaning of a line is this, but it may not make 'sense' in the overall context of a poem. So what, if it means that, or this, the intelligent and sensitive student would interrogate. This 'so whatness' or ' thisness' of a poem was something I had to communicate.

The beauty of poetry, its grandiosity, whether it is intellectual acuity, ratiocination, brevity or sheer lyricism were indefinable points which needed definition. It was not an easy task to talk of Hopkins' vision of God to very young undergraduates, his epiphany, and his insights into a unified cosmos, underlying the spirit of the Creator. It was not easy again, to explain the metaphysics of Donne or Browning, the intensity of dramatic fore plays in their bizarre and bellicose poetry.

How could I explain that the diversity of poetry ranged from simple direct statements to a heightened suggestiveness? But I had to communicate the incommunicable through the times, age and beliefs prevalent, cultural synthesis, shifts or antithesis.

I am not talking about form here, but content. Form is content, I told myself, how do I show it? Simply uttering erudite statements would not work. I posed questions, to which I had no answers. I pointed out the internal narratives of poetry, the 'quarrel ' with the self. I regurgitated the excoriating truths of life, death, violence, love, sensuality, acerbity, anger, hatred, murder and the tendency to shock - even in poetry, considered by many to be 'effeminate'.

I am not sure if I was successful, to show the ticking away of time in a poem, the rationale of poetry, its logic, no its irascibility. I found pedagogy and poetry strange bedfellows, but I loved - to teach poetry, which I think cannot be taught, only felt finely.
Comments on this Article
---
Debabrata,

Lucidity and simplicity is a subjective matter. To explain the processes of teaching poetry the language can get a little complex as you have to give examples of poets in question. However, a big thanks for reading my article.
---
| | | |
| --- | --- | --- |
| | Dear Ananya,I thought that in the process of explaining the complexities of teaching poetry you could have kept the narration rather simple and lucid.I appreciate ,however,the flow of thought. | |
---
When one says 'poetry' one is understood to understand the difference between what is and is not poetry. At one time, poetry was assumed to be of a recognisable form in rhymed verse: you were called a poet if you had an aptitude. Conversely, a writer would feel obliged to conform to the expectation of poetry: Shakespeare wrote sonnets, not because that was his choice: rather was it the demand of poetry. The dance determines the dancer, to answer Yeats' question.

As times changed, the democratic voice came into the ascendancy, the couching of what was still distinguished as poetry done in free verse forms. To cut a long story short, today poetry is exactly what the individual thinks it is - but it is still distinguished from prose in the term. So what, to revert to the opening sentence, is understood by the term poetry? The answer is, I feel, largely a matter of instinct: a poem is a special utterance.
---