Kapil Sibal questions opposition to foreign investment in education
– Times of India, Aug 25, 2012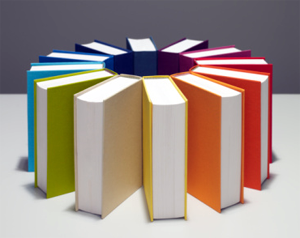 Under Times View and Counter View there is a discussion on pros and cons of permitting the foreign universities to open their campuses here. The HRD minister, Hon'ble Kapil Sibal, is pressing for FDI in education and justifies his stand, apparently without considering the history of Indian universities and education in India.

We in the undivided India had once great universities at Allahabad, Varanasi, Agra, Gwalior, Calcutta, Bombay, Poona, Madras, Bangalore, Mysore, Hyderabad, Lucknow, Delhi, Jodhpur, Baroda, Ahmedabad, Lahore, Karachi, Dhaka, Nagpur, Bhopal, Jaipur and many other important cities across the subcontinent. Now we have many more universities in every state of India catering education.

In post-independent India technical education got a boost with the setting up of IITs, then NIT and IIIT. Business houses like Tatas, Birla and others too contributed by establishing educational institutes. In many instances academicians and scholars took great interest and care to start such institutes keeping in mind the nation's requirements and the financial conditions of the students and parents. Education was subsidized and was affordable to common people. We had great and dedicated teachers across the country who are fondly remembered even to this day. For example, 'You Moved My Life', edited by Professor Viney Kirpal, New Dawn Press, Delhi may be seen. The accounts by former President APJ Abdul Kalam, Dr. R. Mashelkar, former DG of CSIR etc. may be referred, too. The importance of a teacher can be summed up from a statement by Henry Adams, 'A teacher affects eternity.'
Before I proceed further, in order to emphasize the role of the vice-chancellors of universities in shaping the academic atmosphere I shall write a few lines on Sir Ashutosh Mukherjee of Calcutta university. A far-sighted educationist and an academician he had inspired many and among them are Sir C V Raman, Professor S N Bose of Boson fame, Professor Meghnad Saha, the astrophysicist and discoverer of 0th law of thermodynamics, Professor S Radhakrishnan, the philosopher-politician who was our President and Professor P K Mahalanabis, who gave the ideas of five-year plans. Is that not a magic? Similarly we had great vice-chancellors for Madras University, Bombay university, Banaras Hindu University, Aligarh Muslim university, too. The professors and the academicians took up teaching profession to empower the next generation and performed their duties with great dedication. The farewell speech by Gopal Krishna Gokhale in Furgusson College, Pune can make any body's hair stand up. The head Master, Beni Madhab Das of Ravenshaw Collegiate School in Cuttack in Orissa, could inspire Netaji Subhash Chandra Bose when he was a young student there.
Therefore, good teachers, good institutions, good colleges and good universities are not new in India. We have a great tradition, starting even from the days of Chanakya about 2500 years back, when he stressed the importance of education in his couplet:
Vidwatwam cha nrupatwam cha naiva tulya kadacha
Swadeshe pujyate raja Vidwan sarvatra pujyate
(Scholarship and kingship shall never be equal, the king is revered in his kingdom whereas the scholar is respected everywhere.)
May I raise a few points here.
During British rule, the British government established many universities and educational insitutions. What prevented them from establishing campuses of Cambridge, Oxford, London, Edinburgh, Leeds Universities in India?

Vice-chancellors were always reputed academicians. Why in free India they have a political leaning or are chosen often from certain communities or region, more to satisfy the political requirements than to keep up the educational standard? Has it not negatively affected the education in the country? When the policy makers like Kapil Sibal or any other talk of educational standards will they take the blame or throw on some unknowns!

Can anybody explain why there were no appointments of faculties with effect from 1984 for about 10 years. This has created a big gap and weakened the second line.

Hon'ble Sibal is called in his close circle a legal eagle, perhaps rightly so, but can he play the role of an academician like Sir Ashutosh Mukherjee, or Dr. Gopal Krishna Gokhale or Dr. S Radhakrishan? Perhaps unlikely. Why should there be so much political interference in every academic activity in India. HRD ministers one after another from different political parties have tried to interfere with IIT and IIM. This is very unfortunate.

India has a chain of excellent scientific labs under Council of Scientific and Industrial Research, Indian Council of Medical Research, Indian Council of Agricultural Research, Indian Space Research Organisation etc. Why can't the government involve these excellent scientists to contribute to education, too. The government has not tried to utilize its enormous manpower before pressing the panic button and look outside help which is unnecessary.


Rating of IIT by external yardsticks

will most likely be biased for the simple reason of

(1) placing India in poor light,
(2) reducing the employment opportunity for IIT graduate in other countries and
(3) more importantly invading India in educational field to gain big financial profit.
My fervent appeal to our government at this stage will be to improve the infrastructures of the universities, reduce or eliminate political influence in appointing the faculty members and specially the Vice-chancellors so that our old universities play a dominant role in nation building. Please do not dilute the IIT movement in India initiated by a visionary like Pandit Jawaharlal Nehru. The government should ignite the spirit of self-reliance among the citizens than demoralize a great nation for narrow self interest.

Image (c) Gettyimages.com