Some Philosophies?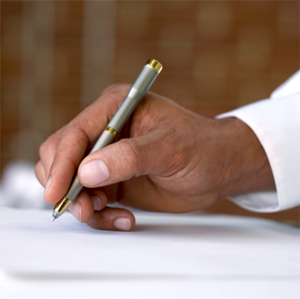 The writer and the written have a unpremeditated connection. The writer writes, the written moves on unplanned, unpremeditated. The writer has words, the pen, the blank space, the computer space. The written lurks around astonishingly in a parallel mode. When there is disfigurement of the consciousness the writer awakens from dreams, and writing can be subversive breaking walls of action, inaction. Sometimes writing can be dangerous reality, we may hurt, anger, irritate.

In writing, and I am speaking of creative writing, I find subterfuge of force, realization, gross. If I had no desire to write I would have been hopeless, peripatetic helpless, but writing is also the peripatetic soul.

What happens in creative writing is a sudden movement, a stir, brushing with reality, a mood, a joy, a sadness, conglomerate of, not just feelings but chiaroscuro of expressions. It is personal history of the writer interweaving with general history. The moving finger writes, someone has said. It is not the finger, it is tip of the iceberg, we call reality. And,what is this reality? This reality is mine, yours, his and hers. The actual being, the inner and the outer.

I have been able to walk roads in writing, roads besmirched with blood and wars, emblazoned, these roads can indeed be very torturous. The writer is the speaker, the written is the spoken to. Why? Who? Writing is annihilation, nihilistic, primal, atavistic. Self within selves writing is a world of desires. And, self love.

Everyone wants to be loved, especially through writing. That is, to be recognized. It is, this narcissistic thinking which goads a writer. Who is the writer, what is written? Why? How does the self come into this theatre of desire?

01-Sep-2012
More by : Ananya S Guha
---