Poetry of Transcendence...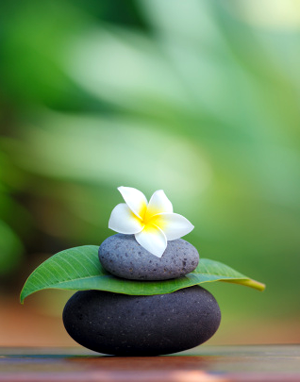 Poetry of North East India is reflective of its immediate ethos, which brings themes such as violence and politics. These are two critical points regarding thematic concerns. But these are not necessarily the predominant themes. The commonalities that the poets share are typical concerns like: love and relationships, this is something that all poets share, but in addition they typify examples such as love for the land, and love for Nature in the tradition of Romantic poetry. However the landscape is seen in relation to moods and situations.

The poets of North East India escape into the mythic past, to shun and escape the present. This is not sheer escapism, as we understand it, but a dissuasion of present circumstances of violence, militarism and militancy. There is in the poetry of the North East a burdensome reality and realism to express. But politics and love can be inseparable, as in the exquisite lyrical poetry of Robin S Ngangom.

Assamese and Manipuri poetry are perhaps the most 'developed' in terms of techniques and the craft. But contemporary poetry has the features of realism, surrealism, acerbic tonality, narration, irony etc. Contemporary Assamese poetry uses contemporary references, uses myths and legends, intersects fact and fiction, and sometimes is marked by sheer intellectualism. The way of life, the culture as it is, is steeped in such poetry. It is not the poetry of despair, as one would expect in a state, which has been vitiated by violence and bloodshed. Rather it is always the poetry of hope whether in the poetry of Hirendranath Bhattacharya, Nilmoni Phukan or Harekrishna Deka.

In Manipuri poetry there is a divergence of themes from anger, expostulation, fear to gentle admonitory love. The best of contemporary Manipuri poetry, as evidenced in the poetry of Thangjam Ibopishak or Sarat Chand Thiyam has a cause effect relationship, allegorical modes and the sheer destitution of life. Y. Ibomcha uses parody and allegory, interweaves myth with reality in poetic trajectory.

There is in contemporary Manipuri poetry an urgency to communicate, underlined with pathos. An important aspect of North East Indian poetry is the English poetry written here. The English poets too typify a mythopoeic vision, concerns of love for the land, and the sorry hiatus between past and present. Moreover, they rework traditions of the myths and folk tales of their cultures such as in the Khasi language. This gives to the English poets such as Desmond Kharmawphlang the investiture of a tradition and ceremony. Moreover these poets are astonishingly lyrical. Their sonority is arguably their voice - Robin S Ngangom, Kynpham Sing Nonkynrih, Desmond Leslie Kharmawphlang, Almond Syiem or Janice Pariat.

North East Indian poetry is the poetry of pulsating relationships: man/nature, man/woman, man lost in the maze of violence. But violence is not its archetype. It is the poetry of brevity and transcendence - the best of it.


Image (c) Gettyimages.com

04-Sep-2012
More by : Ananya S Guha
---