How can a ritual so luxuriously relaxing, so blissfully comforting as a full-body warm oil massage rev up your body and mind, gearing them up for peak performance? Ayurveda, the 5,000-year-old holistic healing tradition from India, has an explanation for the seeming contradiction. "Accumulated stress and toxins in the mind and body dissolve during the daily massage," says Rama Kant Mishra, Ayurvedic expert. "A daily full-body warm oil massage therefore acts as a powerful re-charger and rejuvenator of mind and body."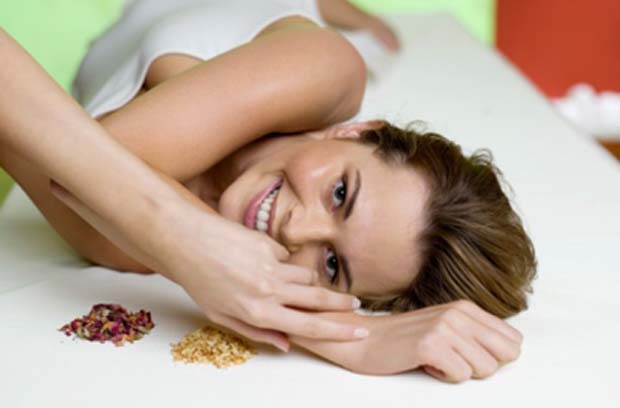 "Abhyanga" - the Ayurvedic oil massage - is an integral part of the daily routine recommended by this healing system for overall health and well-being. Traditional Ayurvedic texts wax eloquent on the benefits. Here's what one says: "Give yourself a full body oil massage on a daily basis. It is nourishing, pacifies Vata and Kapha, relieves fatigue, provides stamina, pleasure and perfect sleep, enhances the complexion and the luster of the skin, promotes longevity and nourishes all parts of the body."

When the views expressed in the different Ayurvedic texts are put together, here are the benefits that can be expected from regular performance of this pleasant daily ritual:
Increased circulation, especially to nerve endings

Toning of the muscles and the whole physiology

Calming for the nerves

Lubrication of the joints

Increased mental alertness

Improved elimination of impurities from the body

Softer, smoother skin

Increased levels of stamina through the day

Better, deeper sleep at night
The Ayurvedic massage is traditionally performed in the morning, before your bath or shower. You can use cured sesame oil, an herbalized massage oil, or an aroma massage oil.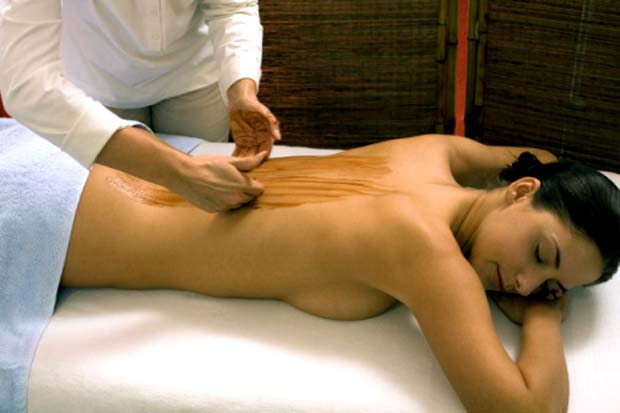 If you choose sesame oil, look for cold-pressed, chemical-free organic sesame oil for the best results from your massage therapy. To "cure" or purify the sesame oil, heat the oil to 212 degrees Fahrenheit. Remove from heat once this temperature is reached, cool and store for use as needed. Up to a quart of oil can be cured at a time. Of course, you should observe safety precautions when curing oil. All oils are highly flammable. Use low heat, and don't leave the oil on heat unattended. You can look for professionally cured sesame oil at stores that sell Ayurvedic products if you'd rather not do the curing yourself.

Healing herbs are important in Ayurveda. Herbalized massage oils contain a blend of carefully chosen herbs known for their ability to strengthen the physiology and balance the mind. So the daily massage with an herbalized massage oil has twice the beneficial power - the benefits from the massage and the wisdom of the herbs. Country Mallow, Winter Cherry and Sensitive Plant are some Ayurvedic herbs you'll find in herbalized massage oils. Country Mallow is renowned for its nourishing effect on the physiology. Winter Cherry, a powerful adaptogenic, aids the body's natural ability to withstand stress, and helps balance the mind and emotions. Sensitive Plant helps nerve regeneration.

Aroma massage oils also deliver double the benefit : the healing aromas in the massage oil blend, if properly chosen, are particularly effective in balancing the mind and emotions while the act of the massage works on both body and mind. Ayurveda recommends different base oils and aroma blends depending on what you are attempting to balance. Coconut oil, for example, is a cooling base oil. When combined with a relaxing aroma oil such as lavender, this massage oil will be effective in cooling down the mind, body and emotions. Sweet Orange or Geranium Rose aroma oils are fragrant and relaxing, Basil or Rosemary are vibrant pick-me-ups. If you have a favorite aroma oil or blend, try making your own aroma massage oil by adding 5-10 drops of the essential oil or blend in 4 fl. oz. of the base oil. Almond oil, a light olive oil or jojoba oil can all work as base oils.

So how is the massage done? Use comfortably warm massage oil. (Store your massage oil in a plastic flip-top and warm it by holding the container under running hot water for a few minutes) Dip your fingertips into the warm oil and apply it lightly to the entire body. Wait for 4-5 minutes to let some of the oil be absorbed by your skin. Then massage the entire body, applying even pressure with the whole hand; palm and fingers. Apply light pressure on sensitive areas such as the abdomen or the heart. Use more oil and spend more time where nerve endings are concentrated, such as the soles of feet, palms of hands and along the base of the fingernails. Circular motions over rounded areas such as your head or joints, and straight strokes on straight areas such as your arms and legs, work best. After you're done, relax for 10-15 minutes, letting the oil and the massage do their magic. Follow with a relaxing warm bath or shower.

If your schedule doesn't allow for a daily massage, try and squeeze it in at least 3 or 4 times a week. You'll find it's worth it!

Disclaimer:
Information provided in this article is for the sole purpose of imparting education on Ayurveda and is not intended to diagnose, treat, cure or prevent any disease. If you have a medical condition, please consult your physician.