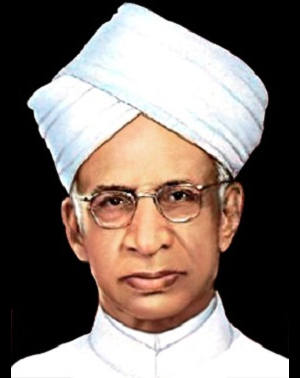 It is Teacher's Day today. September 5th happens to be the birthday day of Dr. S Radhakrishnan, the philosopher-statesman. He was India's second President after the tenure of Dr. Rajendra Prasad. Dr. Radhakrishnan, besides being a leading philosopher of the world, was a teacher, too. In order to honour this worthy son of India, September 05 is celebrated as Teacher's Day in India. Dr. Radhakrishan was born in the year 1888.

The importance of a teacher in one's life is needless to be emphasized. Everybody remembers the touch of the soft and affectionate hand that helps a kid's tender fingers to write the first alphabet. It is rightly said, 'A good teacher is like a candle – it consumes itself to light the way of others.' Teachers ignite the fire that is hidden in each of us. We in India are fortunate to have godly teachers. Our school teachers, often poor though, considered the profession as noble. That has made a great difference in everyone's life. In pre-independence India they could light the flame of patriotism in young minds.

The memory of the school and the teachers in our early life choke us and guide our day to day activities. The Teacher's Day is celebrated in each and every school. The children take part in debate, senior students take the roles of teachers to teach lower classes, perform cultural activities and often take out processions to impress upon the society the importance of education and the need to respect the teachers.

On this auspicious day let us honour our teachers and greet the teaching fraternity for their noble contribution to our society.

Happy Teacher's Day.