E-Learning: Alternating Between Work and Education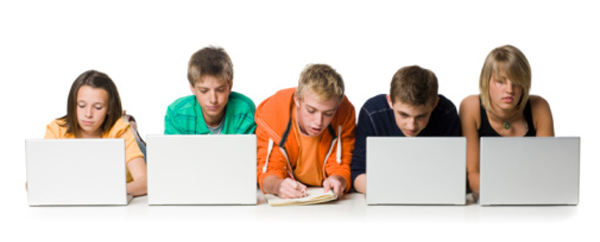 Today the buzz word in education is E-Learning. This is a very common expression, but in educational contexts, it should not be commonplace. E-Learning is not a simple phenomenon; it grows out of experience, mix of technologies and employing strategies to enhance pedagogy. We need a refurbishment of the classroom right from school onwards. E-learning provides that kind of innovative learning which can excite curiosity of the learner right from the young to the old. But it also requires a speedy use of technology and getting involved with technology as a means to a learning end.

Literally speaking e-learning is electronic learning which would include all forms of electronics in the ambit of e-learning. This would include the radio, the television, the audio visual combination, the computer both offline and online. However, today by e-learning we mean only internet learning which is partial truth.

This new and increasingly popular form of education is catching on with relatively busy people looking to achieve a degree. Those who chose a career upon graduating High School may regret the decision and want to attend a University, and online schools allow them to do just that. Best of all, they don't have to quit their current occupation, as these schools let students study at their own pace. A plethora of degrees, like a MS SPEC ED, are available via online colleges, making it an excellent choice for students interested in pursuing a graduate education. Those who are curious about online degrees should check here for more information.

A blend of technologies is what e-learning is all about. However, if we use the internet for online learning and e-classroom then it is a very advanced form of e-learning. It is learning simulation by which the classroom is represented online and there can be a discussion forum as well as interactive processes. So, in fact, distances are reduced and the classroom is typified by the broad example of the computer. It becomes traditional learning if there is one to one or one to many, interaction.

Technology through the form of computer simulates the classroom and brings pedagogy closer at home. The teacher and the learners might be at a distance but we traverse the distance by speed sound, light, time, place and space. So, what could be distance education in reality becomes conventional education because the classroom is there in front of you although covering so much of distance.

Another aspect of e-learning would be to create multitasking devices such as the moodle, using formats like discussion forum, lectures and quiz. All these can be in built into the very structure of the computer or the internet. Also, learning can be both synchronous and asynchronous that is in real time, as well as out of it. The teacher and taught can also keep in touch with one another through simple emails.

We in the IGNOU Institute For Vocational Education and Training (IIVET), Shillong have developed an e-learning module on Citizen Journalism which provides an interactive forum for the student by which he or she can access the course material and also find sample questions and answers. The learners can also keep in touch with the resource persons through emails. Both assignments and project report can be submitted online. Since this is a course on Citizen Journalism we have created a community page for future citizen journalists in a association with a Citizen Journalism site: www.merinews.com. The e-learning module is available on the iivet.net site.

Similarly, we have created a discussion forum on agriculture. This discussion forum will provide opportunities for discussion among scientists and farmers on post harvesting possibilities and post production issues. Learning when web based can be interactive both in time as well as out of time. It can use discussion forums, interactive methods, interactive pedagogy, writing support systems, etc.

The learner and the teacher hold communion for the common process of learning. In our experiments with the Citizen Journalism course we want students to get an actual feel of writing and hence we have created the community page to write on. Moreover, simple online learning is also e-learning by which course contents can be sent to the students online, their assignments sent online and received online. We are doing this for a Masters in Valuation of Real Estate Programme in collaboration with Institution of Estate Managers and Appraisers (IESMA), Kolkata. Here at the end of each course the students receive the study material contained in a CD ROM. In addition on Saturdays there is the online classroom by which the learners can see the teachers and listen to them as well as interact through the text mode.

There are various forms of e-learning as the above examples would show but in the final analysis it is cost effective bearing only one time cost and may be yearly maintenance charges. It is cost effective because it covers mainly a one time cost and this cost can be made up by student fees. The maintenance costs should be nominal. The problem may be in the disruptive forces of technology, electricity, server problem etc but these can be overcome and we have to be patient.

My experience in conducting the Masters Programme in Valuation of Real Estate for forty eight students all over the country shows that students respond sufficiently to technology as well as to the online classroom for discussion. Since they are given some time to submit their assignments and responses they do it at their leisure. They also study at leisure. When it comes to the online classroom the lectures are archived for some time and if a particular student misses the lecture he or she can retrieve it. E-learning then is adult learning, learning for the young, continuing education and learning at one's place and space. It gives the leaner enough space to alternate between the world of work and the world of learning.

05-Sep-2012
More by : Ananya S Guha
---