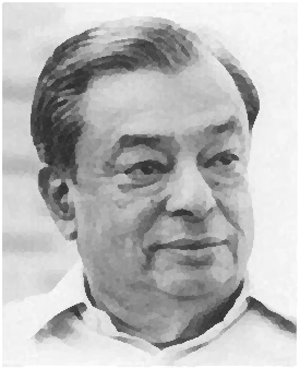 Verghese Kurien, known as the Father of White Revolution and the Milkman of India, has passed away on September 09, 2012 at the age of 90. He had revolutionized the concept of co-operative movement in milk industry in India and invented the process of milk powder production from buffalo milk as against the technique of producing the same from cow milk. By the co-operative movement India became number one in milk production in the world and contributed 17% of the production in 2010-11. Milk power production too remained unchallenged in the world.
Besides these two major achievements, his contribution in agriculture, farming and social development has been enormous. He gave a new face to Gujarat and was the central figure for the success of Amul Brand of Diary products. He was the Founding Chairman of Gujarat Milk Marketing Federation (GMMF). As early as in 1965 late PM Lal Bahadur Sashtri made him the chairman of National Diary Development Board (NDDB).
Born in Calicut on November 26, 1921 he did his Mech Engg from Guindy College of Engineering, Madras and at the young age of 28 he moved to Anand, Gujarat and continued to live there till the end. He led a fairy tale life with success after success in co-operative movement. He made India self-sufficient in milk. Like green revolution for wheat in Punjab, white revolution was for milk. Soon he became a national figure. Awards and rewards poured on him for his dedicated and outstanding work.
Magsaysay award (1963), Padma Sri (1965), Padma Bhushan (1966), World Food prize (1989) and Padma Vibhushan (1999) were the major awards that came on his way, besides more than dozen prizes, honorary doctorates and other honour. His contribution to our nation and love of millions were, in fact, the real awards to this great son of India.
I take great pleasure to mention that he had invited all the delegates of Association of Exploration Geophysicists, Hyderabad to visit Anand and had hosted a dinner in our honour. We had spent the whole of the afternoon before the dinner. He explained every aspect of the activities there and how they have served India. I hold those moments close to our heart, specially more now! I wish to state with pride that if one man can revolutionize one activity why can't hundreds of men and women, equally brilliant and hardworking, lift India from the rot and decay the country is passing through!
I condole the shocking death of Kurien and share the sorrow with his bereaved family. May his legacy inspire the nation and may his soul rest in peace.