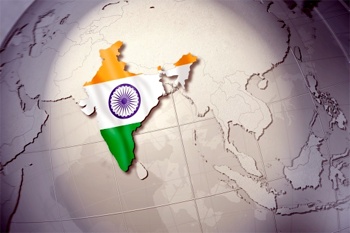 Lately, some politicos in India have been considering the establishment of a new political party. Many question the validity of this, since there are currently so many political parties in existence.

Those in favor of a new party argue that the Indian National Congress (INC), India's oldest political party (1885), is on crutches. It did not win an absolute majority (272+) in the Lok Sabha, the lower house of the Parliament, in 2004 and 2009 and is unlikely to do so in the 2014 election. Furthermore, the party, in an alliance with its own offshoots and a few other political parties, has been ineffectually ruling the nation since 2004. The opposition is also in disarray.

New party supporters further point out that both Mrs. Sonia Gandhi and Mr. Manmohan Singh of INC have been involved in politics for years. She is the longest serving President of INC, the role she assumed in 1998. He has been in government since the 1970s and has been leading a coalition government as Prime Minister since 2004. Like them, other parties' leaders have also been in the public arena for decades.

All political parties in India are indistinguishably similar. They stand on platforms which espouse the expansion and strengthening of central government. They are opposed to dismantling the public sector and they appease minorities and labor unions. The parties push aside human miseries, ignore ways to protect natural resources and develop alternatives to depleting existing ones. They avoid having to take courageous actions, evade responsibilities, and ultimately, blame the others for their failures.
New Party
Hence a new party could be launched based on new and improved tenets. This party could be named the National Party of India (NPI) and it would follow the following doctrines:
The NPI would participate solely in a Lok Sabha election and would not take part in a regional election. In this way it would treat state and local governments without any bias, regardless of which party is in power at the regional level.

If the NPI were to win a required majority in the LS, it would create a national government. However, if it did not win, it would not join the others and become a part of an axis of power. In so doing, it would destroy its pillars of principle.

The NPI would impose a term limit and would not allow its members to serve in the LS for more than three terms, consecutive and nonconsecutive terms combined.

A candidate representing the NPI in a LS election would be elected by its members and not selected by the party bosses! For example, Bihar has 40 members in the LS. So NPI members who are registered and living in Bihar would elect 40 NPI candidates, one for each district, to run against other parties' candidates in a general election for the LS.

The NPI would encourage everyone to become a member, preferably one with an interest in learning or reading or traveling. It would train its members regularly through seminars and field trips.

The NPI would promote meritocracy instead of mediocrity through a quota system.

The NPI government would focus on defense, justice, law and order, and monetary policy via a free market economy. Moreover, it would follow Gandhiji's conviction that government is best which governs the least, meaning minimum government.


NPI precepts would include acceptance, equal opportunity, freedom, liberty, respect, individual rights and responsibilities, tolerance, and volunteerism.
A government by the people of a party of well-founded principles and highly principled members could lead the nation to a better future.

Image (c) Gettyimages.com