Mysterious Kareena Kapoor Converting to Islam!
Converting to Islam before and after marriage is not new in India. We may get a good number of celebrities, some belonging to Bollywood and the literary world, converting to Islam before or after marriage.

The Anglo Indian poet Kamala Das Kamala Das was born in a conservative Hindu Nair (Nallappattu) family having royal ancestry. After being asked by her lover Sadiq Ali, an Islamic scholar and a Muslim League MP, she embraced Islam in 1999 at the age of 65 and assumed the name Kamala Surayya.

After conversion, she wrote: "Life has changed for me since Nov. 14 when a young man named Sadiq Ali walked in to meet me. He is 38 and has a beautiful smile. He asked me to become a Muslim which I did on my return home."

Later, she felt it was not worth it to change one's religion and said "I fell in love with a Muslim after my husband's death. He was kind and generous in the beginning. But I now feel one shouldn't change one's religion. It is not worth it."

The Bollywood throb Sharmila Tagore fell in love with the famous Cricket Captain Mansur Ali Pataudi and had converted to Islam before her marriage to him. She donned the name Ayesha Begum. Sharmila Tagore was born a Hindu in 1946, and that remained her faith until she married Mansoor Ali Khan Pataudi, Nawab of Pataudi, a former captain of the Indian cricket team, in a ceremony held on 27 December 1969. At that point, Tagore converted to Islam. They had three children: Saif Ali Khan, Saba Ali Khan and Soha Ali Khan. Now it is to be seen when Kareena also follows the footstep of her mother in law and for the sake of love accepts the conversion.

The famous poet and singer Kabir Suman changed his name from Suman Chattopadhyay to 'Kabir Suman' when he converted to Islam. He was married to Sabina Yasmin, a popular Bangladeshi singer.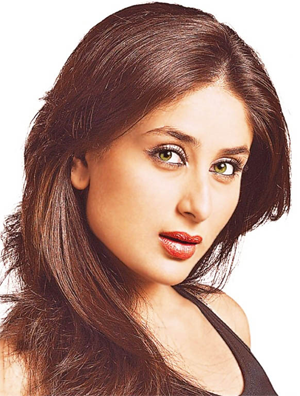 The media world knows the news of Kaif –Kareena marriage which is going to occur very soon. It was earlier known that the two are getting married on Oct 16. Talaash will be her last film as single. But nobody knows when Kareena will convert to Islam. Is the conversion taking place after marriage? Kareen evades the question of conversion and the issue of marriage. She keeps mum on, particularly the date and time of marriage . It may be that Kareena will get married and after the marriage will not follow her would be mother in law. Kareena said to the reporters during the promo of Heroine: "You all know everything , then why are you asking?" When asked if she will be converted in her post marriage period, Kareena said "that is a wrong question". But that marriage will occur shortly is sure.

Kareena will wear a red sari and Manish Malhotra will make the sari for Kareena. It is quite interesting to know that Sharmila Tagore has started distributed the wedding cards among her close relatives. But the matter is not yet public. Kareena is yet to make her wedding conference. She assures the media that she is not going to hide anything about the marriage. She enjoys the news of card distribution. The failure of the Heroine at the box office was the main reason for the postponement of the marriage to October –November. But nobody knows what will happen when.
14-Sep-2012
More by : Dr. Ratan Bhattacharjee
---
---
Stop againsting Our Islamic religion . Those who say bad things about Islam,and seeing Islam in a bad light , they know nothing about Islam, absolutely nothing.
They should first go and read Holly Quran and Hadith and understand them , then they will know that Islam is the only true religion.
Also I am advising them to convert to Islam before death come to them . All non Muslims dwell in hell, only Muslims go to paradise .
I hope they will understand this simple truth. (Islam). May Allah S. W. T. leave us in the Islamic religion forever, ameen.
---
I wud luv Kareena Kapoor to bcum a Muslimah. Then their chilrn, if any, wud not in any way b confused by the two relijiunz of their parents.
May this jori prospr, gro in strenth n hav longevity as did Prithvi Raj Kapoor n his wyf.
Aameen Grt day!
Noor
---
Nafisa ur totally wrong .Islam tells not to even harm a tree during war and u say it doesnt give rights to non muslims.Islam spreads through guidance not coercion.ProphetSAW didnt had a sword in his hand by which he made people muslims rather he made people muslim by his teachings. What u say about quran is a total propaganda
Have u ever recitedit?
First recite then comment
---
Islum is disciplined within muslims but it is brutal and racial to non-muslims !!! Please read the following truth before one decides for oneself: Barbaric I-slum considers 1.4 Bn Hindu's as dis-respected kafers due to deity worship !! i-slum also considers 50% of world polulation i.e. 4 Bn population other than muslims and christians (i.e. Hindu's, Buddists (mainly China and East asian countries), Sikhs, Jains, Taoism followers (Chinese ) Shintoism (Japanese) followers as kafirs and do not give then respect as per their hate book Qow-run ). In qow-run kafirs has no right to life, their women no right to dignity !!!!
That's why, During India invasion Barbarian muslims killed 130 Mn hindu's, and looted 250 mn women like cattles to have pleasure, sex-slaves and muslim babies in their womb.
It is the worst religion civilisation has ever seen !!!! Its worst treatment comes for the non-muslims !!! As a result, we see ISIS, Boko Haram, Al-Queda, Al-Shabab, LET, Taliban who are terrorists as per Zihadic guidelines of Qow-run, who do extremene atrocities to non-muslim men and women, including forced bedding and sex-slaves !!! I-slumists use love blackmail for conversion of non-muslim to i-slam !!
Many men and women from i-slum had converted to other religions including Hinduism !!!
---
| | | |
| --- | --- | --- |
| | Boloji, please maintain a difference from Times of India. Your writers are far superior than theirs, from quality point of view. This article does not justifies that. | |
---