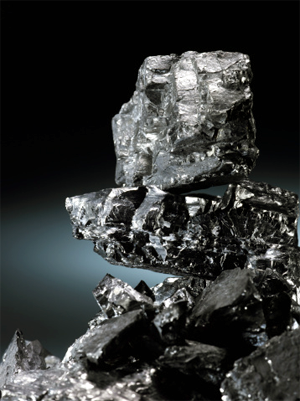 Large estates of coal were located in Gujarat by ONGC in the early seventies. Quantity roughly estimated is 64,000 million tonnes which is eye-catching when we know that annual production in the country has been around 100 million tonnes for many years.

This fact should loom large in our minds in view of the facts that oil and gas reserves in India are limited and the same will be depleted in the years to come. India also imports large quantities of crude oil and pays heavily in terms of foreign exchange to meet her energy demands. Now, whatever coal is being mined in the country, it is from Maharashtra, Assam, A.P. Bihar and Bengal. Western states get coal through lengthy rail or road transport and thus deliveries of coal are costly to the industries and affect adversely their economy. It is both surprising and shocking that nothing concrete has been done towards of extraction of coal from the deposits in Gujarat, to repeat, even after more than a decade of our knowledge of their occurrence.

As reported these coal deposits are about 1500 meters deep. They are located in oil and gas fields of North Gujarat. This type of occurrence of coal is not uncommon in the world. In USA at many places coal and oil/gas occur in the same locations. Coal may occur below or above oil/gas horizons. Every state in USA has rules and regulations for drilling oil and gas wells through coal seams in order protect them (coal cams), that is to say, to prevent oil/gas from seeping into them. In India there seem to be no such rules or regulations. To this purpose, an article was published by this author as early as June 1962 in the Journal of Mines, Metals & Fuels.
Now and then we read in the newspapers that an expert committee is looking into the matter and that is considering how to derive energy from coal by using the technique of underground gasification of coal (UGC). There is much to speak for and against UGC. It has been developed and tried in USSR as well as other western countries. It is not suitable for all types of deposits or conditions which may surround them. Germans, who are renowned for their scientific and engineering approach to every problem, have preferred open pit mining to UGC under similar conditions i.e. of coal deposit lying at the depth of 500 meters. Underground gasification of coal has the major problem of control.

One has to admit that Underground Gasification of coal will be extremely difficult and even disastrous to adopt where controls cannot be guaranteed or assured. Opencast will be uneconomical, rather very costly because of the depth of the deposits. Only recourse therefore, seems to be underground coal mining.

In India coal mining underground is adopted to a depth of about 700 meters. Gold mining at the Kolar fields has gone to a depth of more than 3600 meters which is nearly two and half times the expected depth of coal mining underground operations at this deposit which is reported as 1500 meters deep.

Underground coal mining mainly will have to face the problems of
(a) ventilation,
(b) ground control,
(c) hoisting of coal and
(d) suitable methods of mining for rapid production.
Coal deposits may contain methane gas in large quantities either inherently or due to seepage of gas and oil while the wells are being drilled or during the production stage. Coal seams themselves may be oil and gas bearing. Scientific methods and engineering techniques have been developed to combat this situation. Here degasification can play an important role. Strangely enough, it is the degasification we would think of rather than gasification of coal which has been the suggestion of the expert committee.

Further, both rank of coal and pressure increase with depth. Coals that are higher in rank are also capable of holding larger quantities of methane. Similarly at higher pressure, coals contain yet more methane. Thus, it may be expected that these deeper coals to be substantially gassier and contain large quantities of gas/methane.

Methane drainage or degasification can be so adopted that it can be even self-paying. The heating value of gas drained is more than 900 BTU/Cuft. The drained gas is very similar to natural gas; it can be used in almost any system that uses natural gas and should be particularly valuable where there is shortage of this fuel.

Strata control can be a problem. But the solution for this can be devised in conjunction with the methods of mining to be adopted.

Hoisting will be comparatively costlier than that in the shallow mines of India, but the same may be offset against lengthy transport and when hardships to industries in the Western States are considered.

The countries which are major consumers of coal and oil/gas as sources of energy and which always plan to feed energy regularly to their industries have now began to depend more on coal than on oil and gas. Development of coal in Gujarat therefore, should receive top priority as it can make the country richer in fuel availability and more or less self-sufficient in energy resource.
This article originally published in Indian Mining & Engineering Journal - IM & EJ, April 1984
Image (C) Gettyimages.com