Structure: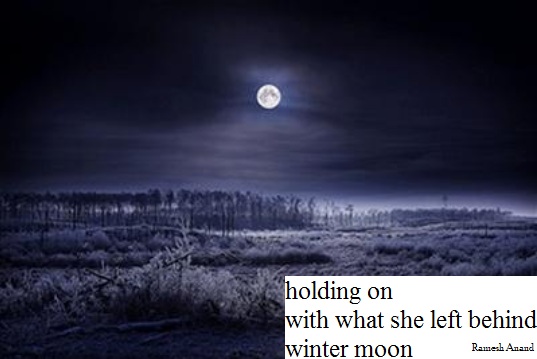 1.) Divide the 3 lines haiku into fragment and phrase.
2.) Limit the overall syllables to 11.
3.) Let fragment be 2 to 3 syllables and always be at the first line.
4.) Let phrase be in 2nd and 3rd lines.
5.) Let the 2nd line phrase be of 3 to 5 syllables.
6.) 3rd line phrase should be read in continuous from 2nd line.
7.) Let the 3rd line phrase be of 2 to 3 syllables.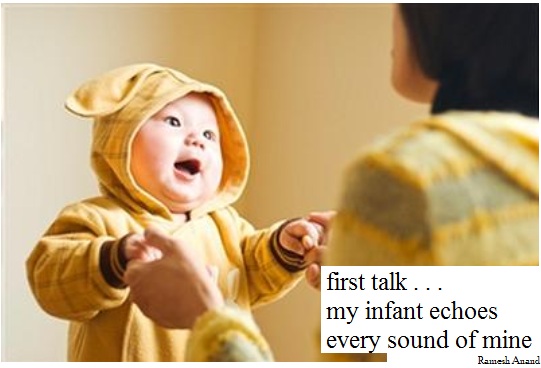 8.) Use -, . . . or -- to indicate a pause if it is felt the fragment doesn't provide the pause automatically.
9.) When Phrase is cut into two lines, make sure 2nd line stands on its own.
10.) Each line should stand on its own when read independently.
11.) Let the phrase be grammatically right.
12.) Avoid adverb and adjective. Rely only on verb and noun.

Theme: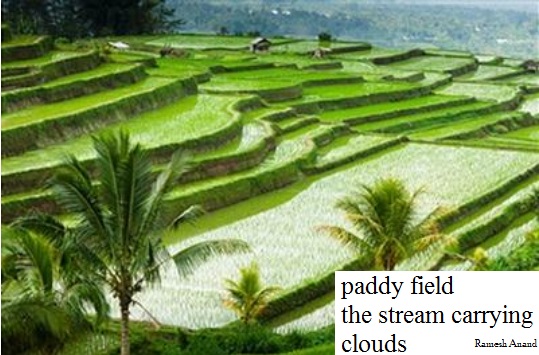 1.) Fragment shall be of nature scene or human emotion scene as observed by the poet.
2.) Fragment shall just point the scene in 1 or 2 words.
3.) Phrase shall be of nature scene or human emotion scene at a broader level - that contrast, associate or unify with the fragment scene.
4.) Phrase shall be of sharp descriptive type in two lines.
5.) Look for a possibility of connecting fragment to a 3rd line of phrase, it will give another layer of perception to the haiku.
6.) Let the surprise element be in 1st or 3rd line.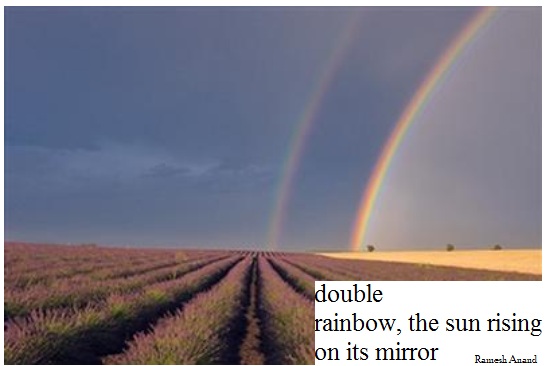 7.) Prefer to mention season indirectly which will create interest in a reader to know more.
8.) Let the moment of haiku revealed be something refreshingly new to the reader.
9.) Use simple words that could be easily understood; as a haiku should be read in single breath and should be appreciated immediately.
10.) Read the haiku loud and check if it creates resonance. It should strike you deeply.
11.) Let the whole scene be in present tense.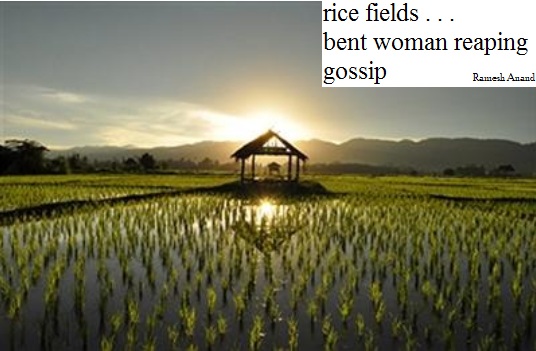 12.) Avoid being subjective.
13.) Let the haiku scene be a continuous process to the best.
14.) Read all the rules and forget it while creating a haiku.
15.) Once haiku is created, concentrate the haiku to an essence covered by above rules and feel the resonance it creates.