Nightmarish Frontier of Computer Hacking Ahead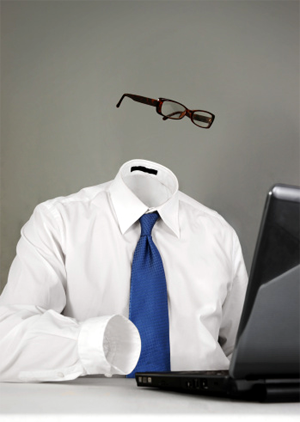 What can a cyber hacker do? One fine morning you may see that your iPhone suddenly powered down and rebooted itself to the setup screen. This was irritating, When you opened your laptop, a message popped up telling you that your Gmail account information was wrong. Then the screen went gray, and asked for a four-digit PIN. You realize that your entire digital life is ruined. Your Google account is taken over, and then deleted. Your Twitter and Facebook account were compromised . Your Apple ID account was undone and all the data are erased by the hackers on your iPhone , iPad and MacBook.

It means that a hacker can access a computer system by circumventing its security system. But even after all these, nothing much is done if it is compared to what a cyber hacker can actually do in reality. In a few articles published in The Week and in Pravda–English over the last few months, different dimensions of cyber hacking are discussed by the cyber experts of American and Russian universities. The incredible extent to which cyber hackers can go is a shuddering experience for all nations. Even life saving devices can be vulnerable to hackers.

Hospitals need to stop using insecure operating systems. Manufacturers need to speak up about the importance of medical-device security. Computers used in hospitals to monitor patients are reportedly rampant with computer viruses, with at least one U.S. hospital reportedly deleting viruses from its machines every week. Many of these computers run on outdated operating systems.

In an article published in The Week, Barnaby Jack, Director of Security Research for a security company called IO Active described how he used a laptop to hack into a remote pacemaker, and reverse-engineered it to send a series of deadly 830-volt shocks. Jack then took the demonstration one step further, accessing the device's model and serial number, as well as usernames and passwords for the manufacturer's development servers. Using this information, he says it would be very easy to load a virus that could spread between numerous pacemakers, giving a malevolent hacker the ability to commit mass murder. The damage the hackers could do to our body is potentially worse.

The idea of a hacker breaking into our computer and ruining our reputation is also terrifying enough. But brain-wave reading technologies become more pervasive, it appears we will inadvertently leave ourselves vulnerable to a new security threat called "Mind hacking."

A joint paper authored by researchers from the University of Oxford, University of Geneva, and UC Berkeley demonstrated how Emotiv's headset can be used to extract information like a PIN. To simply guess a 16-digit credit card number or home address is difficult, but to guess a four digit pin number by using the Brain-computer interfaces or BCI controller to zero in on a specific brain-wave signal called P300r is easier. Relaxed and concentrating states of human brain are under scanner. The hackers may use mind-reading headsets and they could one day be used to glean our personal information, potentially giving hackers access to our PIN, or the location of our home.

In Pravda an ariticle (29.10.2012) on a Russian cybercriminal is published. He calls himself VorVzakone (Crime Lord) made an unprecedentedly bold statement. He announced a beginning of an attack on the U.S. banking system. According to the hacker, a hundred of his "colleagues" that the hacker would personally select would take part in the large-scale operation he called "Blitzkrieg".

The U.S. intelligence agencies have been quiet, just like the Russian law enforcement agencies, but the overseas media expressed concerns. Experts did not analyze the actual capabilities of cyber criminals, but said that this was the first time they saw such a public address by the hackers. It is however expected that the vorVzakone is an intelligence project that will push the real hackers to break into a non-existent project, and this way they may be caught. Recently there has been a major cyber attack at Saudi Arabia's top oil company which appears to be the work of amateur hackers working on behalf of a nation state.

In the Voice of America report, Iran is alleged to have sponsored this cyber attack. The methods apparently used by the hackers to damage many of Saudi Aramco's computers pose new challenges to other companies based in the region. Who knows that Pakistan or China will not attempt to make such attack on Indian oil companies tomorrow or day after tomorrow? Digital security is at stake globally because of the hackers. Aramco hackers deployed the virus which can do more than just destroy hard drives.

India is still to acquire a reverse-engineering technology for combating the hackers. The nightmarish frontier of hackers is ahead waiting to ravage the best of mankind's achievement. Cyber attackers from outsiders can be detected but it is very difficult to resist the cyber attack from insiders.

31-Oct-2012
More by : Dr. Ratan Bhattacharjee
---
---
| | | |
| --- | --- | --- |
| | Thanks for your enlightening info,sir.Greatly helpful.Regards. | |
---
thank you...
for our kind comments..
---
| | | |
| --- | --- | --- |
| | i have just read your article on cyber crime.this is horrible.everybody should be aware of that.and the Indian Govt should take necessary steps to protect our cyber system by a unique protecting system. | |
---