Snow after Sandy Nov 7, 2012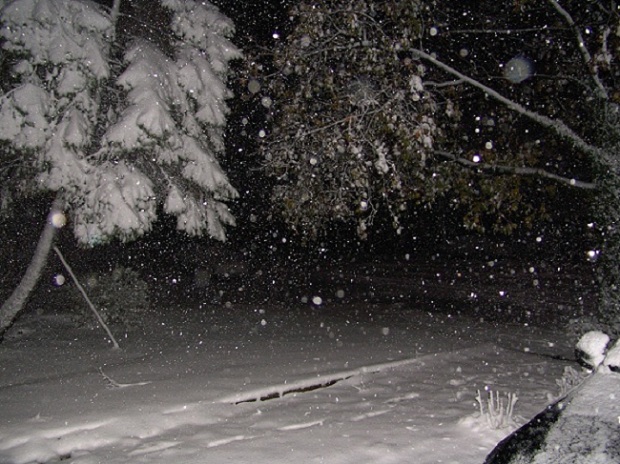 While the aftermath of Sandy in the tri-state is still being accessed; thousands of people are living without power while many who lost their homes are trying to surive in shelters, a new storm Athena has lashed the east coast of USA. My heart goes out to those who are still reeling under these trying conditions. May God give them reslience.

Could not resist taking this photograph.

Taken at 10.00 pm EST - November 7, 2012 - it shows (wet) snowfall on the front yard and driveway of our house - Oakland Gardens, NY. Already a slushy accumulation of almost two inches and the temperatures dipping to freezing point of 32oF. The total accumulation is expected to be about 3 inches in our area.

The onset of winter under these circumstances is challenging!

~*~

Update November 8, 2012 8.00 AM

The image below taken at 8.00 AM shows the snow in the backyard.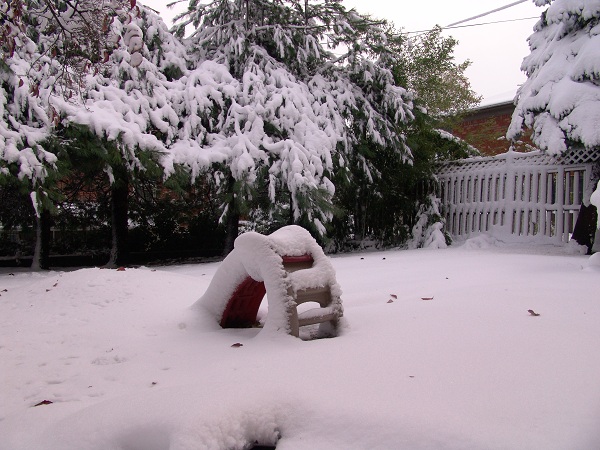 and another one in the front showing the evergreen loaded with snow.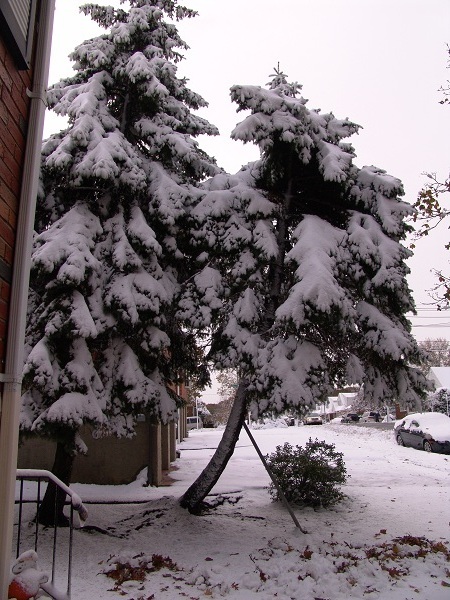 07-Nov-2012
More by : Rajender Krishan
---