Happy Children's Day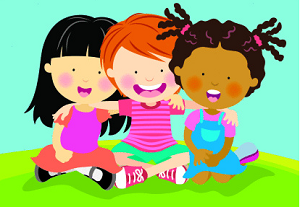 Recommended in 1954 by UN General Assembly several countries across the world celebrate Children's Day. UN had recommended November 20 as the Children's Day. However, we in India have chosen November 14 to celebrate Children's Day. November 14 happens to be the birthday of Pandit Jawaharlal Nehru, the first Prime Minister and a tall leader of our country. Pandit Nehru was very fond of children, and had dreamt of happy future of each and every child.

The UN move, too, was to protect children working long hours and to give an opportunity for education. It is more essential than it was ever before, since child labour has been rampant across the globe. It is a pleasure to note that many countries do celebrate Children's Day on November 14 as a mark of respect to Pandit Nehru. More than 100 countries celebrate Children's Day.

In India several programmes in schools and colleges are arranged on this day. Students carry out processions to bring awareness among the public that children need to be protected and educated. Several games, painting, elocution and essay writing among the students are arranged so that besides enjoying and celebrating the day, they come to know their responsibility to the society.

Great philosopher Khalil Gibran, too, had pleaded for the betterment of the children. He had pleaded against spoon feeding and for full freedom to children to dream of their future.

This year Google had arranged a novel programme on the occasion of Children's Day. With a theme for the competition, 'Unity in Diversity' more than 100,000 children from 60 cities had submitted their paintings. Arun Kumar Yadav, a teenager from Chandigarh with his 'A Prism of Multiplicity' showcasing a soccer player, a Kathakali dancer, a gold jewellery, a peacock, a farmer and flowers won the prize. The contest was judged by noted cartoonist Ajit Nina and actor Boman Irani.

We fondly hope that the younger generation imbibe the spirit of love and peace among each other that is the philosophy of India which Pandit Nehru followed by letters and deeds. We also solicit the parents to protect their children and allow them access to better lives through education.

14-Nov-2012
More by : Dr. Kumarendra Mallick
---