Once dutiful now miserable…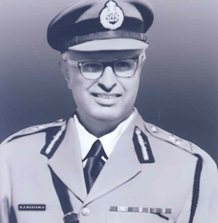 It was Border Security Force who played a powerful role by strengthening the frontiers of our motherland with patriotic and courageous sense which portrayed their remarkable contribution to our nation's security. Whether it is frozen cliff, muddy valley or broken rocks- on duty the BSF never neglected duty bound sense and as much as possible they demonstrated strategic skills during critical war time. Though the forces suffered heavy casualties and human loss, the zeal inculcated with BSF towards country's internal and external security did never show any such lack of responsibility.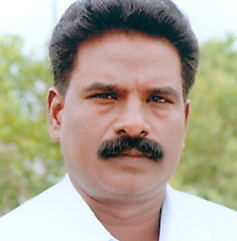 BSF does not get the benefits unlike enjoyed by military force from the government and neither shown importance nor given priority unlike as showered on military forces. Families belonging to those who were killed on duty could not face the loss and agony for which they do expect the government come forward to render them possible assistance and employment to one of the members of family.

There was a dire need to address the concerns of Ex-BSF and families. So an organization "BSF Ex-Servicemen Welfare Association" had sprung up in Tamil Nadu on 2008 under the able leadership of Mr. S.K.Srinivasan, who an Ex-BSF man, being the president of the forum is serving the cause of Ex-BSF men families. There had been regular meetings district wise and State wise to unite the Ex-BSF men for airing their grievances and also to draw government's attention to their problems. This forum is proud of having other office bearers too and they are Mr. S. Gurusamy, Mr.P.Shanmuga Rajan, and Mr. K. Jayaraman.

Mr. K.F. Rustomji, IPS, was the first Chief and he was instrumental in Moulding Border Security Force to render noble services to country's security and unity. BSF came into existence on 1st December 1965. The BSF took part in UN Mission to many countries such as Cambodia, Angola, Namibia, Haiti, Kosovo, Bosnia and Mozambique. When Kargil was under the total control of BSF for about 20 years there was no single infiltration from Pakistan to our area. This proved their competence and adherence to their ethical professionalism that too triggered great inspiration to other forces.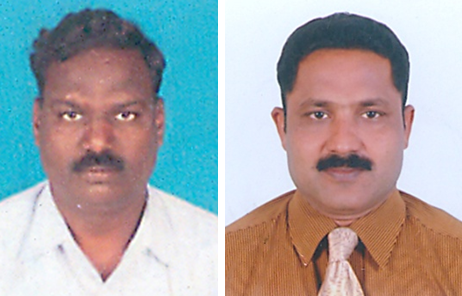 Whenever there is natural calamity such as earthquake, flood, landslide and also communal riot BSF rushed there and took up security and relief measures. Many of BSF men lost their limbs and now are leading miserable life. They are breadwinners of families and struggling every day to meet their needs. The association of Ex-BSF men had placed demands to government for securing medical insurance, land to landless, employment to successors of slain personnel, bank loan on low interest and recognition to soldiers' board. They are still waiting with little hope expecting favor from Central government.

The BSF is a large part in ensuring security to our country, inspiring lofty traditions and imparting potential skills to the force. Its aim is "Any Task, Any Time, Anywhere" and gave blood with sweat to execute its motto "Duty unto death. This is highly remarkable and laudable. Indeed, India is proud of BSF.
Notwithstanding globalization and liberalization in India nothing was extended to Ex-BSF personnel. Their needs were not fulfilled. Still running from pillar to post, they used to live with scars in desperation. It is our fervent appeal that they should be given importance while allotting welfare expenses in Union Budget. Many of them lost their precious life in harness. So it is for government to chalk out welfare programs and ensure the Ex-BSF fraternity gets prosperity in coming years.

Comments on this Article
---
| | | |
| --- | --- | --- |
| | Sir, As I am vol retired from BSF after completion of 24 years service, Applied in telangana police as a constable' and qualified in r/o all events,Finally telangana police invited me for certificate verification on 18-06-2019 As per ex capf pers re-employement benefits am i eligible to join in state police. Please send me your hon'ble advise for my further step in this recruitment. P.CHANDRA SHAKAR 9618590966. | |
---
| | | |
| --- | --- | --- |
| | Respected sir. I had serviced 21 years in BSF.. I had got one job. We are not from wealthy family.. I think there is no value for our 21 years.. iam searching land from many years. But I didn't get anything . IAM landless now.. plz grant lands for ex-serviceman BSF it's my humble request | |
---
mai ct-d.hemaraja 89009793 53 bn bsf e coy mai 01-03-1989 to 28-02-1999 tak 10 sal service keya muje koi beepension aurgratuity nai meela hai muje 10 saL KE CCS SUPERANNUATION PEN my
SION AUR GRATUIT Y dilwane ka anurod karre yours fait fully mai ph no 9008289416
---
| | | |
| --- | --- | --- |
| | respected sir, I want your telephone number,because i shared some important matters pl call my number 9789592088 | |
---
| | | |
| --- | --- | --- |
| | SIR.I D.HEMARAJA EX- BSF 10 YEARS COMPLETED SERVICE MUJE KOIBE PENTION AUR GRAZETY NAI MELA MUJE GRAZTY MILEGA YANAI MILEGA AME PHONE KA DAWARA BATHADIJAYI YE MY PHONE NO 9008289416 KTK- ST | |
---

Sir,
With utmost regard I would like to know is this portal/blog helpful for Ex-BSF personnel? I just read all the matters as I am also an Ex-BSF Telecom SO have taken VRS after serving 23 Yrs 3 months in this elite Force with adequate educational and technical qualification for civil job. But unfortunately there is no opening in west Bengal or surrounding state for Ex CPMF personnel. Request to look in to the matter with higher official in each level of administration which should be helpful to all. Thanks

---
Dear sir,
after putting precious 12 years service in B S F, still i am jobless and land less.
what i have to do when i know only B S F skills.
B S F will not take me back, Nighter i will get a job as age barred and not having tecnical education.
Kindly suggest.
regards
Shashikanth(C T Ex B S F)
---
Sir,
I am retired crpf constable after completing 21 years service. I have participate ex.servicemen quota exam. of PA/SA DOP EXAM-2014 and selected merit list.but not yet any kind of information about further action, whether post department being calling to me for govt. service or otherwise.
request give me any kind of information about matter to me my Email IDrajeshshinde289@gmail.com and M/Ph No 8805785711


Your Desh Premi Ex.CPMF person
---
Dear All,
We have an excellent opportunity for Ex-Servicemen/Ex-BSF/Ex-CAPF for a Maritimr Security position. An able serviceman with an excellent knowledge of weapon handling, anti-piracy skills, BMP4 etc.
Please contact us on recruitment@alphardmaritime.com or 022-67256765.
---
| | | |
| --- | --- | --- |
| | Sir, Army provide graduate certificate to all retired personal. no any facility for BSF retired personal | |
---
| | | |
| --- | --- | --- |
| | Respected sir I retired from BSF and I belongs pistol.I want a job Ex service man.I resident at HOWRAH(w.b) | |
---
Sir
I am ex bsf head constable with all india licence 12 bore gun.request suitable
job around mumbai. mb no-8452034779
---
sir,
Kindly approach to sh. N D Modi(PM) for re-consider EX-CAPF Matter and will he intimate all state Govt to open a particular percentage of reserve quota for resettlement of ex-capf jobs that will be better for all poor and helpless brave EX-CAPF Personnel.
ex-ct Rajib nath(EX-BSF)
---
| | | |
| --- | --- | --- |
| | Sir,With regards, I am retired from BSF after 21and03yrs service and i want a job from ex-serviceman kota,i have pistol all india licence and residing in kolkata , plese inform me where i enter my name for job, your help is required.for info call-9874350802. | |
---
| | | |
| --- | --- | --- |
| | Respected sir I retired from BSF as HC/RO after complete my 20 years of service and have a pistol.So, l am looking for a job as ex-serviceman quota in Kolkata or any place of West Bengal. My residancial address at Kalyani , PO Kalyani Distt Nadia. please inform me if any job found | |
---
SIR,
Kindly approach to home minister for settlement EX-CAPF jobs solution for helpless and poor brave ex-men.
---
Sir,
kindly order to West Bengal CM for issued of ex-men quota for paramilitary forces in district wise .

---
| | | |
| --- | --- | --- |
| | my friend shibu issak wants services of male able bodied exsm of bsf and crpf in orissa in Tata Steel plant. Kindly help locate some 250 men. salary is good | |
---
Respected Sir,

Recently GOI MHA announced that CPMF as a EX-Defence personnel's,but
Ministry of Defence could not accept the same.why ? I personnel y write a letter
to concerned authority's but nothing to any reply received till date ? WARB chairman write letter to all State Govt s in these regarding, but state govt could not any reply to the addressee ? CPMF personnel's where is going to ?
---
Yes its true the central govt. has passed the gazet notification for ex-service man quota for CAPF personnels but state govt not yet to be sanctioned. Request, give a big advertisement in Daily news paper to be assemble for a rally for our jobs.
Regards
R.Nagarajan
Constable
157 Marine Bn BSF
Bhuj-Kutch-Gujarat
---
| | | |
| --- | --- | --- |
| | Indian govt. must address the long pending grievances which affect EX-BSFpersonnel. | |
---
| | | |
| --- | --- | --- |
| | Army has given one rank one pension but BSF had got nothing where the BSF is deployed under the army control in jammu and Kashmir it is a matter of shame because the govt has already approved but no any facility given to bsf troops like csd and cghs sir | |
---
R/Sir,
With Regards I am EX-ASI/RO SUSANTA TARAFDAR resedent of Barasat near Kolkata juridiction(W.B) having qualification of Post Graduate Diploma In Computer Application(K.U) and Diploma in Electronics and Telecommunication Engeneering(BSF STS-II BGL), BA(C.U) retired from service on 30th Sept 2013. Sir I want a Govt Job in W.B at Kolkata judiction.If any vacancies kindly intimate on above email pse.
Secondly I have one earnest request that kindly approach to west bengal CHIEF MINISTER for EX-BSF service men quota in west bengal government, so that we can apply for job.
Thanking you sir,
Susanta Tarafdar
Barasat (Kolkata)
M/No. 9475061536

---
| | | |
| --- | --- | --- |
| | sir, I am an ex bsf constable with licenced small arm seeking a suitable job around delhi/Haryana. | |
---
| | | |
| --- | --- | --- |
| | am talking about ORs/NCOs/JCOs wandering in the streets of every village to Metros | |
---
| | | |
| --- | --- | --- |
| | Sir i want to quota system in govt job | |
---
| | | |
| --- | --- | --- |
| | Respected sir I retired from BSF and I belongs pistol.l want a job as ex-serviceman.l residing at birbhum ( web) please inform me. | |
---
| | | |
| --- | --- | --- |
| | Please approach CM of TN to extend the benefits of Ex-servicemen to Ex-BSF personnel | |
---
| | | |
| --- | --- | --- |
| | it all on the papers of Rehabilitation & Resettlement of Ex-Servicemen propaganda, do you know exactly how many laks of un-employed Ex-Servicemen brothers, i am talking about ORs/NCOs/JCOs wandering in the streets of every village to Metros??????????? | |
---
Jaihind Sir,
Recentky i retaired from BSF and i want a job as ex-service man kota,i residening at kolkata,please infrom me where i entry my name for job.
---
| | | |
| --- | --- | --- |
| | nice remarks. explained every thing within | |
---