Once dutiful now miserable…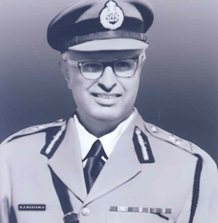 It was Border Security Force who played a powerful role by strengthening the frontiers of our motherland with patriotic and courageous sense which portrayed their remarkable contribution to our nation's security. Whether it is frozen cliff, muddy valley or broken rocks- on duty the BSF never neglected duty bound sense and as much as possible they demonstrated strategic skills during critical war time. Though the forces suffered heavy casualties and human loss, the zeal inculcated with BSF towards country's internal and external security did never show any such lack of responsibility.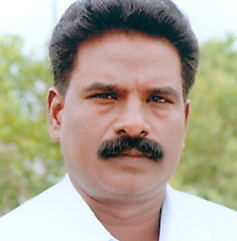 BSF does not get the benefits unlike enjoyed by military force from the government and neither shown importance nor given priority unlike as showered on military forces. Families belonging to those who were killed on duty could not face the loss and agony for which they do expect the government come forward to render them possible assistance and employment to one of the members of family.

There was a dire need to address the concerns of Ex-BSF and families. So an organization "BSF Ex-Servicemen Welfare Association" had sprung up in Tamil Nadu on 2008 under the able leadership of Mr. S.K.Srinivasan, who an Ex-BSF man, being the president of the forum is serving the cause of Ex-BSF men families. There had been regular meetings district wise and State wise to unite the Ex-BSF men for airing their grievances and also to draw government's attention to their problems. This forum is proud of having other office bearers too and they are Mr. S. Gurusamy, Mr.P.Shanmuga Rajan, and Mr. K. Jayaraman.

Mr. K.F. Rustomji, IPS, was the first Chief and he was instrumental in Moulding Border Security Force to render noble services to country's security and unity. BSF came into existence on 1st December 1965. The BSF took part in UN Mission to many countries such as Cambodia, Angola, Namibia, Haiti, Kosovo, Bosnia and Mozambique. When Kargil was under the total control of BSF for about 20 years there was no single infiltration from Pakistan to our area. This proved their competence and adherence to their ethical professionalism that too triggered great inspiration to other forces.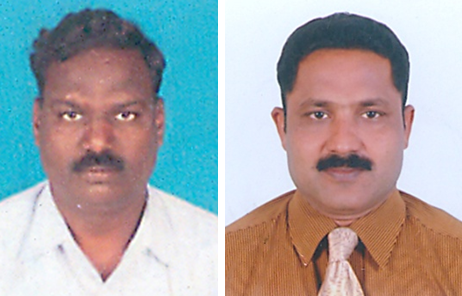 Whenever there is natural calamity such as earthquake, flood, landslide and also communal riot BSF rushed there and took up security and relief measures. Many of BSF men lost their limbs and now are leading miserable life. They are breadwinners of families and struggling every day to meet their needs. The association of Ex-BSF men had placed demands to government for securing medical insurance, land to landless, employment to successors of slain personnel, bank loan on low interest and recognition to soldiers' board. They are still waiting with little hope expecting favor from Central government.

The BSF is a large part in ensuring security to our country, inspiring lofty traditions and imparting potential skills to the force. Its aim is "Any Task, Any Time, Anywhere" and gave blood with sweat to execute its motto "Duty unto death. This is highly remarkable and laudable. Indeed, India is proud of BSF.
Notwithstanding globalization and liberalization in India nothing was extended to Ex-BSF personnel. Their needs were not fulfilled. Still running from pillar to post, they used to live with scars in desperation. It is our fervent appeal that they should be given importance while allotting welfare expenses in Union Budget. Many of them lost their precious life in harness. So it is for government to chalk out welfare programs and ensure the Ex-BSF fraternity gets prosperity in coming years.