Politician of Breed ...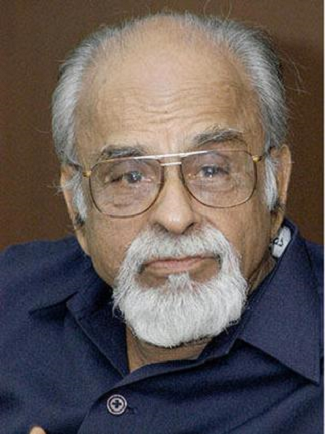 The death of former Prime Minister, I.K.Gujral, reminds us of the times when Indian polity was in for some weather turbulence and transition. Following close on the heels of V.P. Singh and H. Deve Gowda, Mr Gujral's task was certainly not enviable. He had many storms to clear, one of them being the movement against reservation in the country, which saw violence and bloodshed. The political situation was in crises: the concept of national politics was on the wane, regional parties and regionalism was gaining ascendancy. The Congress was trying desperately to regain consciousness, and pull itself out of a mire of hopelessness, the BJP was waiting on the wings.

In the eleven months of his tenure, Gujral earned the reputation of the gentle if not the genteel politician. Perhaps eleven months was too brief a stint for any controversy, but he showed a distinct predilection to avoid it like a batsman trying to avoid the torrid bouncer. But he was not to be outdone, and tried to earn the goodwill of all political parties. The situation in the country was not at all good, North East India was festering, especially Assam, Tripura, Manipur and to some extent, Meghalaya. The economy was in a bad shape, although the in flow of foreign investments had started. J&K was abysmally bad, though Punjab had come out of the depravity that had overtaken it for more than a decade.

After his stint Gujral continued to be the diplomat, intellectual and expert on foreign affairs which he intrinsically was, which he continued to be, till the end of his life. He was a non controversial person and inveterate Congress leader, but he fell out with the new echelons of the Congress. He was a politician of breed, and not of greed...

What does one say of such a politician and Prime Minister? That he had come at the wrong time, a bit too early or a bit too late? That he brought more than a semblance of respectability to politics? That he was too intellectual, too suave to be smitten by the decrepitude of Indian politics?

Bertrand Russell once remarked, that after S. Radhakrishnan became the President of India, Plato's dream of the philosopher king had come wonderfully true! The very same Russell said, after having got a taste of Nehru's literary elan , that he should have been writing, not politicking!

Perhaps, Gujral was one of the last of this rare breed of politicians who combined political honour with intellectual brilliance. This is the best way to remember him, in the archives of historical and political memory...

01-Dec-2012
More by : Ananya S Guha
---