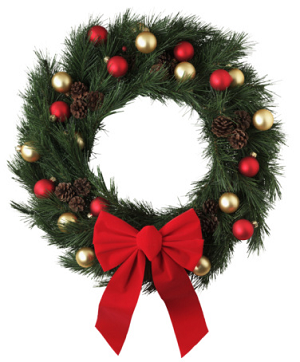 He noticed a change in her … she was quiet and wasn't the bubbly girl child as usual.
"What's the matter Lila? Something happened to make you sad? Tom, her only kin was concerned. He was a lot older than her, but he was wise beyond most children his age.
She nodded, and then in a trembling voice, said "I don't think Santa is going to come this year."
"Why would you think that, Lila?"
"We don't have a real home with mother and father, and we don't have a chimney for him."
"Well, he doesn't have to come in that way, he is magic and can come in through the door or window, or better still, he can appear and disappear in an instant."
She looked at him in wonderment and then she asked another question that had him stumped.
"Then what happened to him last year, and the year after that? He seems to have forgotten us, Tommy. We won't enjoy Christmas like most ordinary kids, we live in an orphanage and they don't believe in giving us anything."
Tommy pondered for awhile and then he said, "If you speak to Santa at the store, maybe, just maybe he will come to visit, you think?"
It just happened that day that the usual Santa was sick and had to go home. The manager, Jim McCabe of the toy department had to don the Santa suit and play the part.

He was a good hearted man who was orphaned also. He never knew his mother and dad, and he never knew about Santa till later on. It was the same orphanage that Tommy and Lila were held. It seemed like nobody wanted to adopt both of them, and they refused to be parted. So they remained at the institution for many a day.

Lila donned on her best dress, which was clean, and frayed, but still she stood out in a crowd. She had the most beautiful smile; her blue eyes sparkled and shone. They held the look of merriment.

Jim took one look at her when she jumped up on his lap and fell in love with her. He and his wife were childless and were looking for someone just like her. Her brother stood close by, and listened to what she shared with him.
"Well, hello little one, what is your name and how are you doing today?
"My name is Lila and my brother there is Tom. We came to talk to you about visiting us at Christmas. We have not seen you at all for Christmas. Would you please come and bring us a gift? It won't have to be expensive, but would you please bring me a doll and Tommy a plane. You see, our mommy and daddy got lost in a plane and he has always been looking for them to appear. We haven't got anyone else. So would you please come to the Orphanage, we would like to invite you to come. There are kids there that have less than we have, they would love to see you too."
Jim's heart melted at the thought of one so young, thinking about others. She only wanted a doll. The rest would go to the other children.
"I tell you what, Lila, I promise to come to the Orphanage to see you and the other children. I'll have to see how many children there are and then, you'll get your wish."
"Oh, and please could you find Tommy and me a home to live in? It's been so hard for us; we miss the warm house that we had when mommy and daddy were alive, we were happy once."
"I'll see what I can do, Lila, if you believe and wish real hard, your hopes and dreams will come true. Promise me that you will always share a smile with people around you. It is the most beautiful gift you can give."
"I do? She retorted, she gave Santa a hug and kisses and told him that she loved him.
That night Jim discussed with his wife Julia about the children. Since they were both childless, they wished to adopt. They both agreed that the children would work for them.

On Christmas day, Lila and Tommy were adopted by Jim and Julia. The children from the orphanage were also given gifts which were happily accepted.

Tom and Lila never spent another unhappy day at Christmas. They now had a home with a great deal of tenderness and love.

Image (c) Gettyimages.com