The Delhi gang rape revealed two aspects. One related to society's barbaric attitude to women; the second to the collapse of governance and rule of law allowing criminals to break law with impunity. The first aspect grabbed public attention. Hopefully it will lead to reforming attitude and treatment towards women. The second aspect has been overshadowed. It is no less important. The very quality of life depends upon the state of governance. Is it not time to seriously address this issue?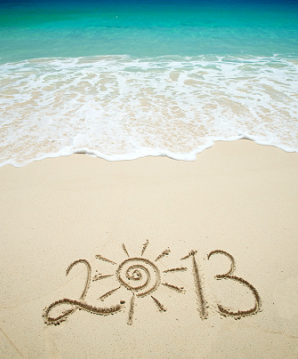 Each start of a New Year affords us opportunity to wish for what should happen. The year 2013 is special. There is the smell of change in the air. The Middle East is in ferment and heading for change. America is beginning to get its act together for revival. There is a new leadership in China that offers hope for a softened approach. Russia and Europe are expanding engagement across continents. The world seems to be inching towards a new order that may herald a new century of peace and stability.

But India remains in the dumps. And paradoxically, India is best placed to steer the world towards a new federal, just and equitable world order. India is a nation the size of a continent. It is a melting post of almost all the religions and races of the world. It is a nation where these diverse groups have lived together in amity and in discord for centuries. India is surrounded by neighbouring nations that reflect a common cultural identity. India has an ancient culture and value system of tolerance. India has a rich spiritual legacy. India can muster credibility to assume the role of a moral guide to other nations as the world gropes for a new order.
Consider what India can do to influence the world. As the only nation in the world where the Sunni and a sizable Shiite communities live in peace and harmony India's Muslim leaders can play a unique role as peacemakers in the Middle East as they mediate between Saudi Arabia and Iran. By establishing a South Asian Union India can create the template for a new global federal structure for the rest of the world starting with Israel and Palestine. By promoting genuine federalism India could by example influence China to grant autonomy to Xingjian and Tibet. By spearheading the movement for nuclear disarmament as advocated in the UN by Rajiv Gandhi and Atal Behari Vajpayee India could initiate a giant step towards world peace. But all this appears laughable given India's current domestic situation.

India is in fact everything it should not be. It is corrupt, it is violent, it is divided and it is unjust. To bridge the awesome gap between India's potential and performance the first requirement would be therefore to right the wrongs internally before aspiring for change externally. Can 2013 be the game changing year for India? Can India's political class during 2013 forge a political instrument that can adequately govern the nation and play its rightful role globally? That is the challenge that one fervently wishes for before the New Year. How might such wish be realized?

For it to be realized ground realities must be faithfully reflected in the central government. On the ground it is the chief ministers of various states that wield power. Only if they unite as a stable organization on an agreed agenda might one hope for truly coherent and purposive governance. To accomplish this all the chief ministers cutting across existing parties must agree to contest parliamentary elections under a common symbol and accept the discipline of a united party at the national level while retaining autonomous authority over all subjects pertaining to the state at the assembly level. They would in effect be creating a federation equivalent to a national government. The Congress, BJP, Communists and all regional parties would become irrelevant at the parliamentary level. Such a national government could become a fit instrument of governance that introduces vital radical reform of the system domestically and initiates constructive innovative policies externally. If India's politicians could bury past differences and rise above personal interest to unite and speak for the nation, the public would rise with them. Together the people of India could show the world what they are capable of.
Before addressing the world much would have to be done domestically of course. The Constitution would have to be implemented in letter and in spirit. The Inter State Council would have to be established in order to streamline centre-state relations. Genuine Panchayati Raj would have to be introduced as outlined in the Constitution. A second States Reorganization Commission would have to be set up to rationalize the division of states. The President would have to be given a role allowing the office to discharge the responsibilities indicated in the Constitution. All this and more would have to be accomplished before India could play its appropriate global role. If in the year 2013 India succeeds in creating the appropriate national alternative committed to the desired policy agenda the grand revival could begin. The election of 2014 could become the turning point of India's post Independence history.

If such a new alternative does emerge India could contribute to the moral leadership for a new world order. This is a mere wish of course and wishes mostly languish as dreams. But do not all great ventures also begin with a dream? If this wish were realized India could become the role model for a new world order. A wish often changes to hope. And hope can change to resolve.