Life After 1947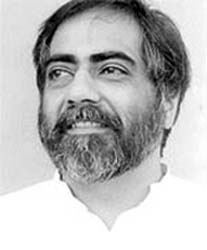 The lord of theatre in India, Aamir Raza Husain, has come out with his latest play 1947 Livehighlighting the freedom struggle of India. It takes us way back to the time when the East India Company lay its hands on India moving to the phase when the British controlled everything and their control was encompassing not just trade and commerce but also law and order as well as judiciary. It then very deeply and patriotically depicts the freedom struggle.

The play has deeply honored the contribution of each and every one proud Indian to the freedom struggle of India. It further reinstates and escalates the feeling of indebtedness that I have always felt for each and every Indian who has been a part of the freedom struggle, because of whom we are living in free India. The play also makes us introspect afresh, the meaning of freedom and independence. It makes us think that are we actually honoring the lives of those great Indians who gave us this free India? Have we shown our reverence and admiration to them and to our India by doing selfless deeds for our motherland? Or have we been completely insolent in our acts. Our acts of terrorism and communalism spread across the entire nation. Our acts of catering for our vote banks and then completing ignoring our constituency after coming to power. Our acts of trying to show political upmanship over the most trivial of issues. Our act of not being able to give a secure India to the people offree India. These acts of impudence are countless and unending.

We have completely exploited and browbeaten the contribution each and every proud Indian gave to gain us this Independence. Are we Indians so heartless? Do we really not care? Or do we feel helpless? Do we tell our children that we cannot change the system, when we discuss the present day plunder? Aren't we the system? Isn't it somewhere about changing ourselves? Isn't it necessary that every Indian feels proud of his/her nation? Isn't it important that we put national interest first? Isn't it important that the thread that connects us to the rest of us is of being a proud Indian.

India, has been the most selfless of mothers. Perhaps, if I could humbly say even more selfless than our biological mothers. It is that mother that has given and given without
asking anything in return. It has been that mother who was brutally bruised and battered during the freedom struggle just to give a better life to her newborns and the future generations. Little did she know that her wounds would become deeper in the years after Independence.
22-May-2005
More by : Sonali Malhotra
---
---
| | | |
| --- | --- | --- |
| | Very very nice | |
---