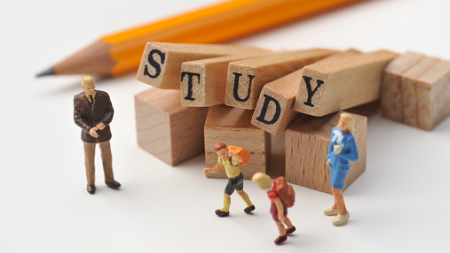 English language is vehemently opposed by many politicians, regional language supporting intellectuals, and the like for their own reasons, whims and fancies.

Who are these to decide things for the citizen? It is citizens' prerogative. These outsiders do not have any say in the decision of which language one has to learn or through which language medium one must learn. The citizen will take a decision depending on his likes, job-fetching chances and the like.

These intellectuals and politicians - the champions of regional languages, and opponents of English language should answer me one question. How many of their children and grand children are studying in English medium schools? How many of them are studying in regional language medium schools? Why they are forcing innocent citizens to study through region language medium and lose their chances of getting decent jobs?
English language is an international language. It may be the language of the Britishers who colonized us. Just for that reason condemning English language is not wise or common sense. Why should we lose our prosperity because of these unpatriotic and selfish politicians and ill-informed intellectuals?
The whole world is now learning English language. The Chinese, the French, the Germans, the Russians and a whole lot of citizens of various countries who thought their mother tongue is enough and are taught through medium of their mother tongue are now becoming proficient in English sensing its advantage. The current economic giant China, now started teaching English language to its citizens from primary level observing Indian superiority in IT-related activities and job-opportunities and other advantages of having proficiency in English.
If we have to shun English because of its foreign origin, we have to shun all technology, gadgets and many other comforts and other modern living pleasures we are enjoying because all of them are of foreign origin. We have to shun communism and socialism, since they are also of foreign origin. Are our politicians and psudo- intellectuals ready for such a boycott? Why they want to play with our lives and future? Who gave them that right? Let each citizen decide what one wants. If they like to learn through regional language let them do so. Let others not force it on us.

We can easily mingle with the world through the International language, the English. English is the language of the world and not merely the language of our once colonizers.

Our politicians and wrongly-informed intellectuals fail to understand and realize that English and Urdu have become Indian languages long back. The present opposition of politicians and selfish intellectuals should be ignored and if one likes English, let him/her do her learning through English.

As I pointed earlier, the offspring and grand-offspring, kith and kin of all these English bashing politicians and intellectuals are in English language medium schools only. Let us see the hypocracy and double standards of persons opposing English. And English medium instruction is very popular in India. Why ordinary citizen must lose that preference and advantage?

Let us decide for ourselves our future, prosperity and well-being. Let us learn through English if we want to. Let us condemn the selfish persons who are foolishly trying to interfere in our personal decisions and prospects.

Image (c) Gettyimages.com