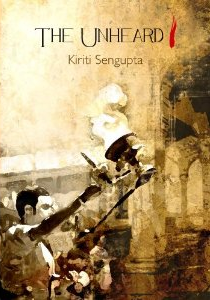 Kiriti Sengupta, when not performing dental procedures on decaying / decayed teeth, loves to compose lines in Bengali and meditate on many issues. Some of these reflections are finding their slow but sure way into the library of a well-read and aware reader − thanks to a mini-book tantalizingly called The Unheard I, a rich collection of pieces with wide-ranging topics from the poetic, spiritual, and mundane to the difficult art of translation.
The 63-page, beautifully-translated and produced book is disorienting to a reading-expectation revolving around traditional modes of writing and production. The book tosses different ideas and strands as lightly as a master chef tosses delicate long noodles and other ingredients in a wok and serves up a rich spread − hot, appealing and delectable.
Kiriti comes up with a rare genre of writing − Yogic poetry that celebrates Indian heritage now globally known for its holistic healing. From dentistry complexities to yogic poetry to a clinical examination of the first person singular I is a demanding task that only multi-talented Kiriti Sengupta − a dental surgeon and predominantly Bengali-language poet − can perform.
The Unheard I is a sincere engagement with some themes of enduring value. It needs to be read and further discussed by well-meaning critics and readers interested in a creative exploration of charity, yogic philosophy and practice and the art and science of translation. Go and grab a copy and then plunge into some serious stuff you will not find in this age of mindless thrillers and commercial pulp fiction.