'The Bankster' by Ravi Subramanian, Rupa, Rs. 250, pp358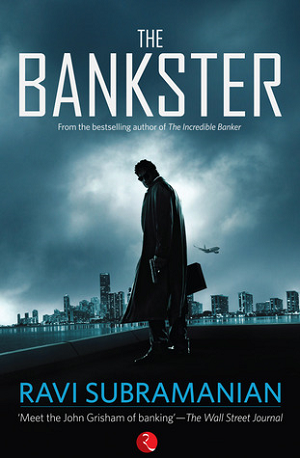 Author Ravi Subramanian has already established himself as an expert raconteur of novels centered on the banking system. His recent edition 'The Bankster' fell into the genre of a racy thriller with deft handling of the banking business once again and easy narration with startling twists and turns at the right junctures.

It is not just the Greater Boston Global Bank (GB2) the only place of action. It is the axis on which the story is spun which extends from the distance dreadful Angola to glamorous and busy Mumbai and to the serene hills of Kerala. Contemporary themes like the new routes of money laundering, war against nuclear plants, smuggling of diamonds spread as the story switches from one place to another keeping the reader almost in a cliff hanger at the end of every chapter.

The human ambitions bordering on greed almost ruins all ethics and morals of our lives. This has been very effectively brought to light by Subramanian. Vikram Bhal, Indrani, Tanuja, Krishna Menon, Jayakumar, Nikhil, Zinaida, Karan Punjabi, Hashmita, Reymond Saldanah do not sound like fiction characters. But, they walk in front of us as if they have life and breath. The story is so absorbing, especially the last hundred and odd pages unraveling the mystery shrouded the deaths of the bank staff, the relentless agitation against the commissioning of a nuclear power plant in some idle town of Kerala, an unexpected death of a couple in distant Vienna move at breakneck speed to an excellently mounted climax.

How the modern gadgets like mobile phones, internet and ipad help both the criminals and the police and detectives is amazing.

One cannot but feel that in the present day life human relationships are nebulous and the drive for power and money are not only preferred but also dominate with lies, deceit and treachery. At the same time when everyone thinks that Bank jobs are so attractive Ravi Subramanian shows the shady, tricky and murky sides of this blue collared job coupled with enormous risk too.

Apart from the conception and narration, Ravi Subramanian gets more brownie points for the final twists also that make the reader agog with surprise and shock.