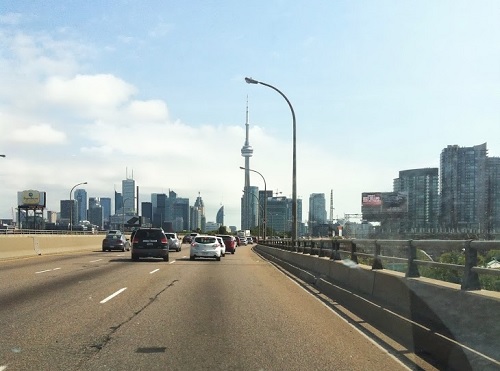 We are heading to CN Tower, a national Engineering ICON of Canada, an architectural triumph which was opened in 1995. It is 1465 ft above the city level and has six glass faced elevators which move at a speed of 22kms/hour.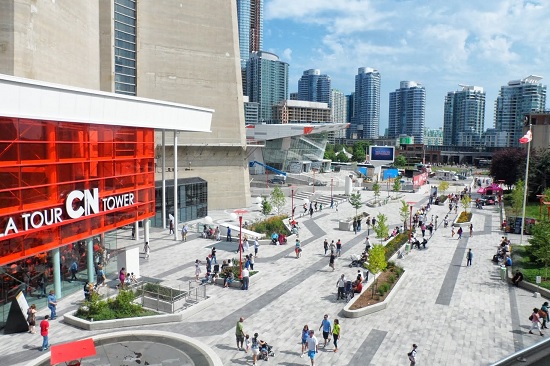 The entry to the CN Tower, a mezanin floor where the tourist can buy tickets for going to various levels, like LOOK Out,Glass Floor,the Sky Terrace and the SkyPod.
The Sky Pod is one the highest observation platform in the world giving a unique and spectacular view of the areas all round.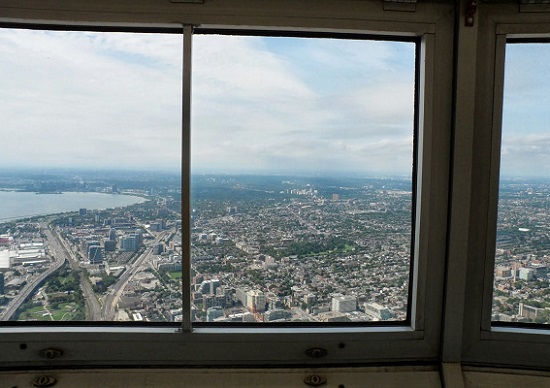 From the SkyPod,which is 33 stories above the look out level, the tourist can see the entire city of Toronto, the Ontario lake and under ideal weather conditions, the visibility level goes upto 160 kms, that is as far as Niagar Falls and the NY State of USA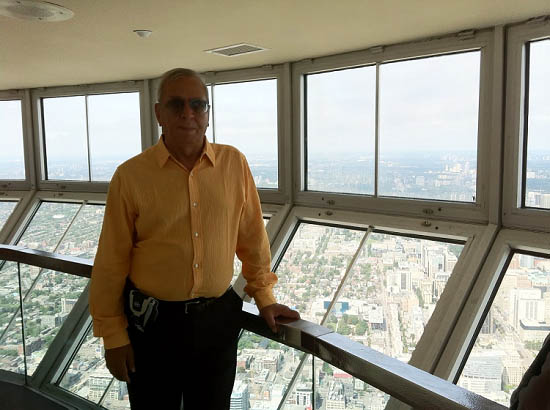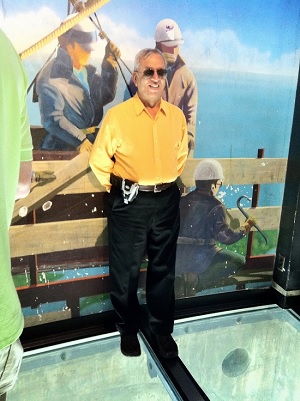 Below my feet is the Glass Floor. It is 23.8 square metres of solid glass and is five times stronger than the required weight bearing standards for commercial floors. People can walk/sleep or dance on this glass floor and can view the surface upto 1400 ft almost.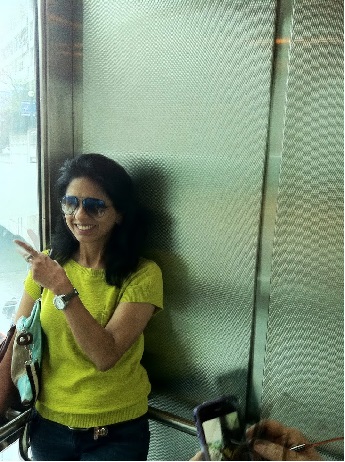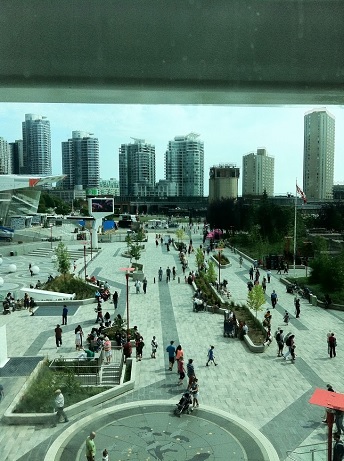 A view of the Toronto Sky Line around the CN Tower. Lightening strikes the CN Tower 75 times per year with no adverse effect. There are couples of restaurants on the terrace like the 360 Restaurant which gives unforgettable revolving view of the city,besides Horizon Restaurant which gives charming view of the Lake Ontario and Toronto and lastly Le Cafe which provides food at reasonable prices.