Vintage Bollywood & A Riveting Read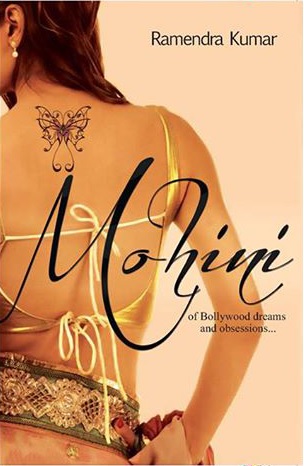 Bollywood and fiction make a heady combo. Quite a few writers – ranging from Shashi Tharoor to Shobha De have written fiction with Bollywood as a backdrop. Mohini is vintage bollywood that takes you behind the scenes and offers you a fascinating glimpse of the industry in far more than 50 shades of grey. The author Ramendra Kumar, a well-known name in Children and Young Adult fiction, has crossed over to a new genre and has done it rather well.
The narrative is fast paced and the reader is hooked from the prologue onwards. The prose is clean and even though there is ample scope for titillation, the writer refuses to indulge in it. It is almost as if he is trying to prove a point – good fiction can be written without four letter words and salacious tidbits. For generation Now Mohini would be an ideal Metro Read with the Bollywood hook and the racy plot. For the generation which grew up in the 80s and 90s the book offers a glimpse of the scoops, scandals and shenanigans of celebrities who made Bollywood such a happening place. Yesterday's super stars and their super and not so super moves, scattered on the pages of the book make for a riveting read.
The cover page is appealing and at Rs. 100 the book is value for money. I don't know whether the author realizes or not but the book is a TV serial waiting to be made.
04-Jan-2014
More by : Smritika Panigrahi
---
---
We are just waiting for Mohini to become available in England. When I visit friends here who have the Asian TV channels I sometimes watch with them, so the idea of a serial is a brilliant idea.
I enjoyed reading your review.
---