Few years back an American, Steve Saint, had been to Yavatmal. Actually, he is an Ecuador-based business entrepreneur and pilot ,and also noted for his disinterested service towards savage tribe found in the deep forest stretched on either side of Amazon River.He is son of Nate Saint, a famous missionary who has been stabbed to death by Waodani warriors when he had gone to make friends with them.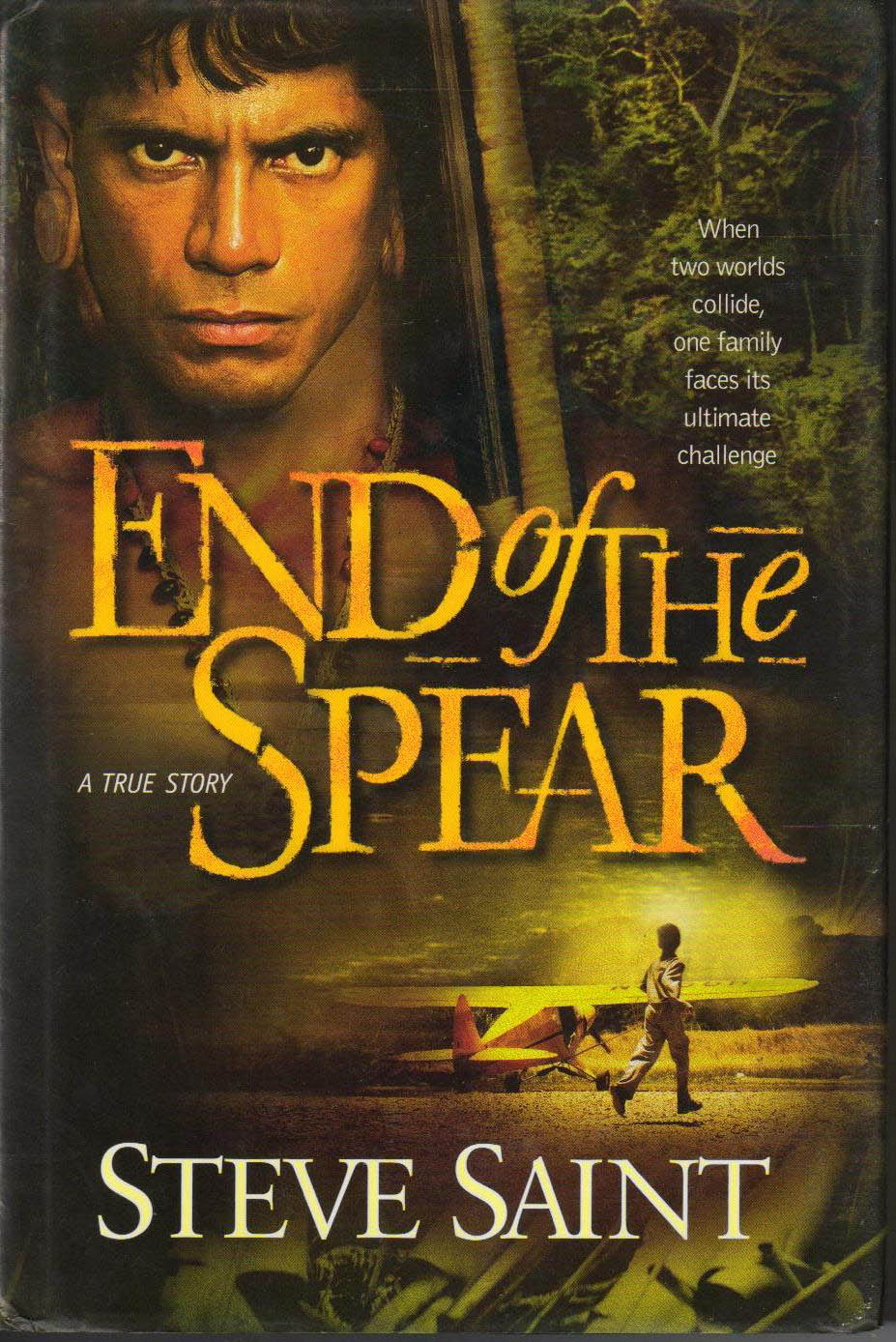 Normally, the story goes like this.Once when industrial companies in USA sent their agents in the Ecuadorian sector in search of oil sources, the Waodani people killed all the company men brutally.Then American government decided to wipe out the savage tribe with chemical weapons.But some Christian missionaries have requested the government to let them have a chance; and their request was granted.Then Nate Saint and his companio
ns reconnoitered the region of Waodani by an airbus designed by him.And once he chanced upon some members of Waodani when they were away from their habitats for hunting.They were shocked to see something flying over their heads. Some of them attempted to spear down Nate's plane. By then ,Tate was more than happy as he had succeeded in finding out the tribe.Since then he continued to hover over the Waodani region.Back home his each and every move was recorded by his wife and his son Steve, whenever he sent messages on radio. On a certain day, Tate and his four companions landed on a beach of Amazon River. And there for the first time, they met
Waodani in person.To begin with, the tribal people did nothing to them; they just tried to confirm by touching parts of their body that they are human like them. But after some time what came there, nobody knew it.The Waodanis surged forth and violently attacked Tate and his friends.They riddled them with sharp spears. Every missionary was killed brutally and their plane was also broken into pieces. In this way, Tate's mission was brought to an end.

When his father was killed, Steve was a minor boy and lived in a villa
ge
with his
mother and Aunt Rachel. They lingered there for a long time, say, till Steve grew up into a man. He stepped into his father's shoes. He set up a small industry which built up mini-planes. He earned good money from this business. However, the story of his father's dea
th tautly gripped his mind. He spent many un-slept nights pondering over the back events. Now He felt bereaved, now he was filled with strong urge to find out the killers of his father.Thus he was being oscillated between assortments of feelings. And finally he made up his mind to follow his father's line.

After graduating from High School in Quito, Steve Saint mover to USA and attended Wheaton College where he received a degree
of B.A. in e
conomic, in 1973.Thereafter, he moved to the Ecuador and worked for a time as tour guide. In 1994, Aunt Rachel died in Ecuador after living in the territory of the Waodani tribe for 36 years. He rushed to the Ecuador for her burial. It is there some Waodani met him and asked him to stay there because they knew him as a child. Steve thought to himself that it was an opportunity to unearth facts about his father's death. He stayed there .He tries his best to improve living conditions of Waodani . Later he started a company of airplane building. He harnessed waodani people as laborers and even their crude technology. The planes manufactured here are called Flying Cars- Maverick. His company is known as I-Tech. While working here, Steve Saint b
efriended many Waodani people. Among them prominently figures Mincaye , the killer of his father. Steve wrote a book - End of the Spear- from his first hand experience with Waodani tribe. In 2005, Jim Hanon made a film on this story.

Steve Saint distributed CDs of this movie all over the world. He had come over to India three years ago. He stayed for a month at Nitin's home, a missionary from India.There I had a chance to watch the movie. Then we dubbed it into Marathi from Mumbai. The movie inspired several social workers who worked for similar underdeveloped people in Maharashtra. Truly, Steve Saint's social contribution is huge. Even greater is his sacri
fice as a human being. There is a scene in the movie which is worth mentioning here. Once Steve and Mincaye , the Hero, ere loitering on the bank of Amazon River. Accidently, they happen to get to the spot where Steve's father was killed by Mincaye and his mates. They found remains of the broken plane and even a small photo of child Steve. Mincaye recounts the whole episo
de of the massacre t
o Steve .As he goes on unraveling event on event, he turns repentant. He becomes emotional so much so that he breaks down and weeps buckets. He threw a spear towards Steve and shouts loudly, "I have taken life of your father. Now you take my life. At that, Steve calmly says, "No! You did not take my father's life. He has given it for you." These touching words left Mincaye in flood of tears.The book is set in the surroundings of Ecuador.Language of narration is quite accessible.Style is very engaging and incidents and charcters are all drawn on real life.Though the book runs in 338 pages,it doesn't turn tedious anywhere. Rather, it keeps readers' curiosity burning. It is a must read.

Indeed! This is great sag o
n the part of Ste
ve Saint.He saved an ethnic group from being extinct at the cost of his father's life. Salute to Steve Saint and his great sacrifice!