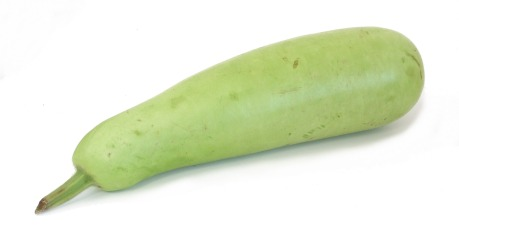 Also know as Ghea, Lauki and Dudhi etc. it is not a very popular vegetable because of the weird taste of it. However, it's a vegetable full of nutritional values. I am giving below the recipe and am hopeful it will change the attitude of many towards this vegetable.
Ingredients:
Green Squash 1 lb
Onion 1 medium
Tomato 1 large
Garlic 3
Ginger 1" piece
Cilantro (Hara Dhania) to garnish
Oil 1 1/2 tablespoon
Red chili powder 1/2 teaspoon
Coriander powder 1/2 teaspoon
Cumin seed powder 1/4 teaspoon
Turmeric a pinch
Cumin seeds a pinch
Salt to taste
Method
Scrape and cut squash into small chips. Grate tomatoes, garlic and ginger; everything separately. Chop onions finely.
In wok/pan heat oil; add cumin seeds after 1/2 minute add garlic and ginger. Immediately add turmeric and green squash. Saute' till the water content in the vegetable is considerably reduced. Add tomatoes, onions, red chili, coriander, cumin seed powder and salt mix well and cover the lid. Let it cook on low heat till oil separates. Garnish with cilantro.