When Thabo Mbeki was unceremoniously ousted in September 2008 from the presidency by his party colleagues and friends, the African National Congress got split inevitably at the centre and within the different provinces. Essop Pahad, Minister in the Presidency cried foul on the television, claiming that a great injustice has been done to his friend. Soon a new political party, Congress of the People (COPE) was launched with great fanfare at Johannesburg which included political leaders who are close to Thabo Mbeki along with general people who have been disillusioned with the African National Congress. Interesting enough, Thabo Mbeki and the Pahad brothers never joined the party.
At the parliamentary nominations, I found one of my nurses been given a seat from the ANC while many leaders who had jumped the boat to join COPE did not find their names in the final list. They have wriggled back to African National Congress while infighting rages within the newly formed COPE.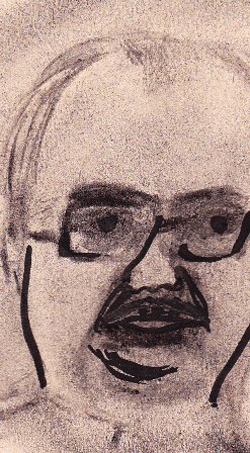 I wanted to put forward this example as we can feel a new party coming into existence after the expulsion of Amar Singh from Samajwadi Party. His many friends and common people have put their faith in a possible new organization that would oppose the Samajwadi Party at the polls in the near future.
In his latest blog, Amar Singh talks about Purvanchal, Harit Pradesh, Bundelkhand, Vidarbha and Telegana and his support for smaller provinces. The country knows about Jharkhand and Chattisgarh, their formation and eventual grab of mineral rich tribal lands by corporate sectors the deforestation of these regions by illegal tree fellers and the hike in Naxalite activity after the formation of these provinces points to the inevitable corruption that is a way of life in such poorly managed regions. Madhu Koda is an icon of corruption and the resultant misfortune to smaller states. Guruji has also been linked to scandals involving Madhu Koda.
The Bahujan Samaj party led by Mayawatiji has also supported the formation of smaller states in Uttar Pradesh primarily because she knows that her party would win in each one of them.
At a massive rally in Mathura in support of Amar Singh on 21 February I was worried after he declared his caste equation with
Kshatriyas, Vaishyas, Kushwahas, Kurmis
and
Chouhans
. It was the same like in South Africa where everything is color related. This also reminded me of an incident in 1979 when a certain backward caste illiterate minister of Health in Madhya Pradesh by the name of Rewanath Chourey threatened me in a drunken stupor to transfer me from Gwalior. I told him about his dim political future and about a doctor who would be able to serve his fellow human being even in his own death bed.
In global changes, Amar Singh is perfectly aware that borders, margins and colors have become inconspicuous in art, culture music and poetry, yet hobnobbing in the political sphere with such a caste related cause would mean its imminent death. The BJP has understood from its failure and have regrouped by changing its strategy and bringing the right people to steer away from radical right.
A political organization which would have intellectuals of all colors and yes that includes even Naxals, people who are not power hungry, people who are willing to form a think tank to liberate India from home grown evils, people who are humble and are willing to give a hand in upliftment, this would not be a dream because I know Amar Singhji if you cannot form it somebody else would do it.
Rahul Gandhi has taken similar steps and that is the proof of his mass acceptance. India is moving away from narrow constricted visions, from politicians sleeping at the back benches of the parliament, from longhaired bearded politicians stinking of alcohol and spitting in the corridors of the parliament, from deceit and unfaithfulness to norms of democracy, instead it is a living mind in many layers, of auras and cohesion throbbing to be heard and felt in a resounding success.