Sense of Place – Joseph Allen Stein and Laurie Baker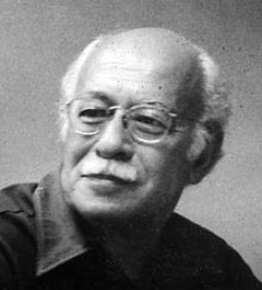 It is often quite easy – at least in retrospect – a history of the architecture of India the further back one goes in history. But several architects have shaped the post-modern story of Indian architecture as well. One such architect has been Joseph Allen Stein.

Stein designed several important institutional buildings in the heart of Delhi, in what came to be known as the Lodi institutional area. These buildings display a consistency of approach to design that combines decorative, landscape and shape-based features.

One of the earlier buildings designed by stein is the India international center.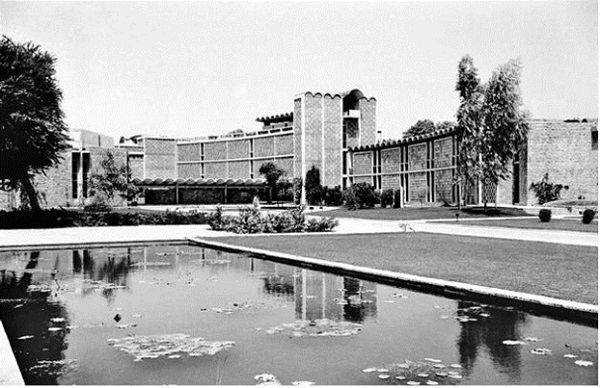 The India international center is a facility for holding exhibitions, conferences, carrying out research in libraries, hosting visitors and scholars in guest accommodation, and more. That is to say, it is a vast facility built on some of the most expensive real estate in India's capital city for reasons that are slightly unclear. This does not detract from the timely beauty of its design which is dominated by a curving element. The surface decoration of the building is jaali work which is punctuated by vertical columns and horizontal beams. The horizontal beams carry provisions for growing plants along the surfaces of the wall – and it is this element which carries over in most of stein's work, at least in this particular area of Delhi.
Once one of stein's buildings has been seen in this area, it is like having a good idea what the others will look like. Some of these are the buildings for the WWF (World Wildlife Fund!), the UNICEF building, the Ford Foundation and the India Habitat Center (IHC as it is colloquially called).

Of these the IHC is worthy of mentioning. A much larger project than most of the rest, it shows how the principles of landscaping and vertical gardens can be applied to a large project. The IHC houses offices for several governmental and non-governmental concerns, and is often the venue for conferences and night seminars. For some reason the prestige of being in a quasi-government building, the good architecture, the central posh location, the ample parking space, easy access and good landscaping come together to create in the IHC a most impressive series of spaces that can be used for various purposes, going all the way from art curators to multi-hued pottery. It is really this combination and versatility of spaces that makes the IHC a go-to space for all.
But this is not all that Joseph Allen Stein has done. There are numerous other projects on the territory of Delhi that are worthy of note. Of these are the Australian High Commission, for example. Another project, though not in Delhi, is a conference facility in Kashmir, India. But the icing on this particular cake is really a dense facility located very near Connaught Place, the heart of Delhi.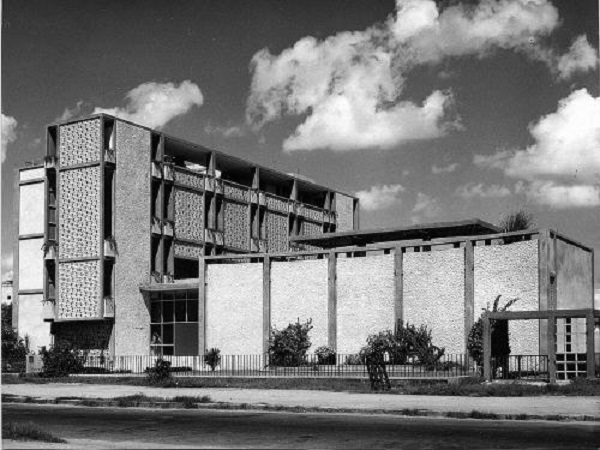 This center, called the Triveni Kala Sangam, is a facility for artists, theater, dance and basic research with exhibition rooms and galleries, as well as an outdoor theater and galleries. The strategic location of this facility within stone's throw of other cultural institutions such as drama schools, full-fledged theaters and art institutions means that the Triveni Kala Sangam is not lacking in events. Architecturally speaking the facility is approximately three stories high, with a high façade that conceals the open spaces within. The ensemble is laid out in a linear plan of galleries, spaces and dance rooms, articulated around an open air theater and open air exhibition spaces. To one side, is a display of sculptures, to the other a green gallery? All in all, a work of some refinement.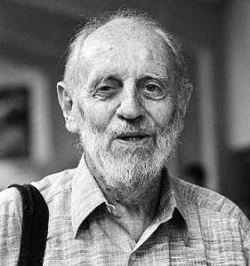 Another architect who made waves in India around the same time as Joseph Allen Stein was Laurie Baker. Working out of Kerala, Laurie Baker gained a certain notoriety for his work in local brick – and even as the inventor of the 'rat-trap bond', an innovative way of making brick walls that created a hollow space inside for insulation. Laurie baker's.building center in Kerala attracted a number of young architects who kept his legacy going. Among Laurie baker's well-known buildings are the Centre for Development Studies at Trivandrum, though the exact scope and mission of the Center remain uncertain.

What do the works of these architects in India say? One thing must definitely be the advantage of having an 'outside' view of things – being able to construct and design while being aware of global trends. While Indian architects of the time were often seen adopting 'modernist' global solutions to local questions, these architects took the opposite view – using local methods and adapting them to the issues of modern architecture. It seems that the parallel is not unlike that of understanding what exactly is meant by 'place' – does an indigenous architect have the same understanding of place as somebody acting one step removed?

These questions may be answered by changing the way – in this series – of the way history is written. Instead of examining the history of architecture from the present into the past, it may be interesting to 'situate' oneself in the past and write the history of architecture of the future – a future which is today's present. This will give a sense of immediacy and a model of writing history that may be termed 'sidereal'.