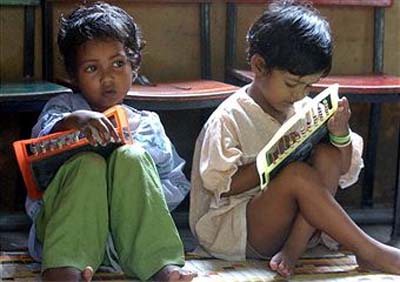 There is a remarkable and breakable distances between care and conscious. To be careful not be meant conscientious. Generally parents are often careful about their children, but not conscious, particularly in the context of Bangladesh. Conscious parents know how to fulfill their family expenditure with special care to their children than their ancestors. They take care about the fundamentals, changes with the age of children, the basic needs between sons and daughters etc as well as all exigencies are carefully handled for the new generation so that to lead happy life.
Parents need to be more conscious to take care of their children, because without conscious care is often meaningless. Parent may be taken care to build up their children by providing enough food, treatment, education, well shelter, clothes etc. But it may not be proper judgment for physical and mental growth of their children. In this case the conscious parents give emphasize on the nutritious value for food, proper treatment with diseases diagnosis, quality and active education for standard mind setup, healthy environment for better living, comfortable dresses etc in the same. Considering this reason, Rashal Md. Iqbal Khan a devoted social worker and audit officer at PKSF told as a guest speaker about the issue aforementioned " only conscious parents can take care of their children properly and also can ensure a glorious future for them" in a view exchange session arranged by the Rainbow Nari O Shishu Kallyan Foundation.
When the procurements for a child are handled carefully, it is supposed to be the questions of misguidance unimaginable, even though a child may not be exposed in regular manners. Because most of the parents do not consider about where the misguidance or happiness of a child lies in? Instantly misguidance are induced in the lion portion of higher, middle or lower classes families in our society. The problems of misguidance are arisen due to absence of consciousness of the parents. For example parents are going out to earn money and keep their children at home under the guidance of illiterate home servant, resulting those children wrapped up with a few unsociable behaviors. Some are like to keep their children at day care center or hostel as for the children deprived from parent's love, some others depend on house tutor or school's teachers to teach their children properly. But the fact is that, weather a parent cannot set aside time for their children due to the aforesaid reasons, a gape arisen between children and parents. For this, the unsociable behaviors and the gape arisen between them push the children interest with indifference cause to the outside dark world. In the same view exchange session the convener Mohammad Khairul Alam told "Today's child tomorrow's future" To take care is not enough but conscious- every step would be undertaken with consciously. So that parent should not been hated by their child otherwise they have never been a parent."
A few forward parents want their children to be fast in the class so that they will become doctor, engineer, and higher administration and so on in future. For that they create extra pressures to the children to read more and more. Side by side children are pressurized to learn dancing, singing, swimming, gymnastic etc. These pressures make the children frightened psychologically and physically also to swallow up provided lesson at schools, college, and coaching center or at the sport and cultural performance institutions. They have no freedom to play in the field. They are allowed to play in room with electronic device. The children are grown up in adverse environment with strong hearted, unsympathetic situation, it evaporated their innocence and in a long term they lose their enthusiastic. Moreover the strict guidance of parents fails to create a friendly relation with children. And gradually creates an abstract problem in the family.
Some parents love their children more and allow their unnecessary wants. But this often create a bad effect on them. There are some parents who are obstinate in their reminiscence and nostalgias. They want to build up their children by applying same method in what their parents would apply to them. From this motive they become careless in their attitude towards their children. This negligence causes a great hamper to the mental development of the children.
There are some children dislike their parents due to parent's antisocial activities. Externally, children obey them but inwardly they hate their parents and lose their respect. Yet again some parents who like to involve in clash in front of their children. In this moment child becomes helpless which is obviously hinders the child development. They fail to learn respect, responsibility and mannerism. Rainbow Nari O Shishu Kallyan Foundation works for street based children of floating women at Lalbagh area. Its ultimate aim is to create standard environment for both children and parent. Children are grown up with basic education; side by side parents are provided training on how to take care children consciously.
Eventually Parents should behave friendly and talk frankly with their children weather the parents are poor or rich. Children's intuition to distinguish love is very sharp. They can measure who loves more or who loves less. Parents should be gentle, sympathetic, and energetic and co-operated to the children. They should give enough time for their children. Well environment is necessary to bloom their intellect. From home they learn mannerisms and become habituate with the manners and they show the same behave with others. This is the fundamental of human development.
There is the crisis of love, sympathy, fellow feelings, maintains among the different section of the societies. A little conscious can lit the light of bright happiness to the society. Since home is consider to a primary teaching centre, parents should consciously act the role of a teacher. So, conscious can enhance the family with peace.
Sources: Child Right Network, Stop Child Abuse Online
Image (c) Gettyimages.com