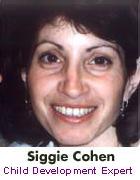 So, it's that time in your child's life and as much as you are excitingly looking forward to it - you are also dreading it. Obviously by now you've been bombarded by information and suggestions – anywhere from the latest product, technique or advice, to Grandma and the one from your more experienced best friend. In addition to all that information you were given lots of ideas and been frighten by myths, all which are valid and valued: People experience life from a variety of point-of-views and therefore are entitled to their individual experiences. But, some sorting out of all that you hear and fear could be valued for you, the less experienced parent.
Let's attend to some factual data regarding toilet training:
Toilet training is a combination of several developmental processes:
Did you know that your child could recognize themselves in the mirror only pass the age of 18 months? Much like this known fact, your very young child is not able to make the connection between a dirty diaper that you change, and their own body. He or she is able to take charge of their body functions once they acquire an understanding that this specific body function belongs to them, and thus become aware of its unique meaning. As the parent, your position is to "train" the child and help them acquire this awareness.
Children are developmentally capable to take charge over their bodily functions between the ages of 22 – 36 months. For most children younger than that it would be a premature expectation; for children older than that it might mean the delay of this developmental stage, along with others.
Much like it's title: (toilet) TRAINING – the process requires preparation, instructions, and guidance. The young child obtains this skill along with acquiring a greater level of responsibility. You want to remember that this freshly acquired level of responsibility is new to them, and thus be gentle and forgiving. Remember, you are their teacher – be a good one.
Toilet training is a natural function; therefore its process is a natural one too:
Several ground rules for this process are:
Trust your instincts: Making the decision to start the process depends primarily on you and your child. You decide whether or not your child is ready simply because you know your child. Make sure you use the guidelines mentioned above regarding the specific age limits.

Once you start: don't look back! You should not confuse your child or give them mixed messages by being indecisive. Remember, it is a natural process and thus it will happen: the only difference is in the duration. The younger the child the longer it will take – anywhere from 3 weeks to 3 months is within the norm. At age 2 it might take 2 months, closer to age 3 a child might conquer it in as little as few days.


Allow for mistakes and failures – see them as part of life, rather than as the end of all possibilities.
You don't have to dread toilet training; for most children it is a smooth transition with little or no bumps:
Once you chose to start follow a consistent plan:
Most likely, at this point in their life, your child is somewhat aware of the toilet and that the adults or older siblings around them are using it. Discussing it daily and presenting the upcoming plan is essential. The child can take part in choosing new underpants, a small toilet, etc.

Try and place a child's toilet in more than one place around the house. Make it visible; make it accessible at all times.

Decide on a few hours during the day in which your child will not wear a diaper. Some parents prefer the morning hours, for others, the afternoon and early evening are favored. Whatever your choice – stick with it every day!

During the hours your child is without a diaper, make sure you are constantly reminding them to use the toilet: it's advisable to ask them if they need to go every 15-20 minuets, as well as gently suggesting them they should go. Find the correct balance between being somewhat persistent, and not too intruding. No one likes to be constantly bothered, not even young children.

Make a big deal when your child does go; be genuine, be proud. On the same token, don't make them feel bad when they fail. Remember how good you feel when someone understands your struggles. Be as compassionate as you'd like someone to be towards you. Let your child know that failures are part of learning and mistakes are purely lessons. Help yourself understand that as well: don't be tempted to feel easily frustrated, irritated, and powerless – rather calm yourself and think positively that ALL will be RIGHT!

Once your child is able to stay dry for most of the hours they're without a diaper, you can move on to the next step of taking the diaper off completely. Keep the diaper on for naps and nighttime – staying dry while sleeping is a harder task.


If you started the process closer to age 2 – know that it is purely a mechanical thing that your child is learning with little understanding. If you started it closer to age 3 you might want to extend your explanations a bit. You can use pictures of body and body parts, discuss the food cycle, and such. Either way your child can acquire that skill – it's up to you to chose how.
Gimmicks can help, but the most valued asset to this process is YOU – the parent:
Obviously the market is flooded with a variety of products that seem to be essential to child rearing. Your job is to sift through the immense amount of stuff.
Training diapers don't enhance toilet training! They might be more convenient. They don't help your child get the awareness and understanding of the process faster. Sometimes they can actually slow the process since they really do feel much like a diaper. As they might prevent a major "disaster" from happening sometimes, they might also prevent your child from understanding the complete consequence of their wetting on themselves. You decide. Remember that frustration is the key to our learning so don't rob your child of that feeling by conveniently cover every prospect of his or her life.

Cloth training pants are better. They don't absorb as much; they still allow your child to feel their body parts freely as well as what happens when they forget to go…

Fancy gadgets and fancy toilet seats are great – don't be fooled to think they are what "is doing the job". It is really just you and your child who are doing it together, no matter what is the color of the toilet or the music it produces. So is with training diapers that change colors. The true work is an internal one: You as the guide that stands by your child for better or worst; your child for the hard work and dedication they are putting into this. Admire that – not the products you purchase.


Fancy gadgets can sometimes divert the child from the true meaning of the process. Remember it is about responsibility, maturity and success, all of which are products of personal work and commitment.
Your child is ultimately responsible for it, not you!
There are three things you may never have control over; begging or punishing doesn't work either. They are:
You can place a plate of food in front of your child but you can't make them eat it.

You can force your child to stay in bed, but you can't make them fall asleep.


You can put your child on the toilet, but you can't make them go.
Remembering these three (important) facts may help you avoid power struggles when it comes to toilet training. Please, don't turn toilet training into an issue between you and your child, something that can lead to anxiety for all parties involved, and harsh consequences of constipation and forced intrusions such as medications and drugs.
Treat it patiently and tenderly. Be forgiving, kind, and use humor as often as possible. Remind yourself that it is only a matter of time and your child will figure this out. Watch other children: you don't see too many 3 and half, 4 year olds, or kindergartners wearing diapers. Most likely your child won't be one either.
Good Luck!