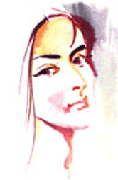 The first International Women's Day was officially celebrated on the 19th of March 1911. The date was selected because on this day in 1848 a Prussian king had promised to make some unfulfilled reforms for women. However, the ground work for this blessed event has its beginning from the turn of the century. This was at a time when women force was entering into paid-jobs market. Obviously the conditions weren't gratifying - were rather wretched.

The women's protests were also inspired by the emergence of Trade Unions at that time. The sole issue at that time was the women's right to vote and property right. Basically asserting women's political and social rights. However, women like Sylvia Pankhurst thought it proper to emphasize all over involvement of the masses of women which would mean taking up all concerns including bad working conditions for women.

In 1903 the women trade unionist and other professional women who were also campaigning for the voting rights set up a Women's Trade Union League. In 1908 the first National Women's Day was celebrated on the last Sunday in February in the United States. The spark was lighted, women had become aware of their rights and knew how they were going to achieve them. In 1909 about 30000 women garment workers staged a strike. Of course, there were hurdles but there were strong women to help. The Women's Trade Union helped bail out the arrested strikers. In 1910 the Women's Day was taken up throughout the country and the delegates participated in the second International Conference of the Socialist Women in Copenhagen. The main issue of the conference was to propose the International Women's Day as an international event.

The issue of women was now a controversial socialist principle however the Socialist Party of Germany had a strong influence on the international socialist movement particularly Clara Zetkin who was a member of German Socialist Party. Inspired by her American counterparts Clara emphasized on having an international day for all women when they can concentrate on their problems. The conference of over 100 women from 17 countries greeted the idea and the International Women's Day was born.